Recently updated on October 25th, 2022 at 11:33 am
Breakouts can affect your self-esteem and confidence, causing you to seek out acne treatments. As stressful as pimple problems can be, there are plenty of treatments that work, such as salicylic acid. This medicated skin care treatment can help with breakouts, giving you the glowing complexion you dream of.
However, as effective as salicylic acid is, there are pros and cons to this treatment. While salicylic acid can penetrate through thick skin, it can also leave irritated skin anywhere you use it. 
To learn all the pros and cons of salicylic acid and whether or not this is the medicated skincare you should use, then keep reading. You'll learn how you can see clearer skin with this acne treatment. 
What Is Salicylic Acid?
Salicylic acid is what's known as a beta hydroxy acid. This white solid comes from the bark of willow trees, but can also be made synthetically through biosynthesis of phenylalanine, or synthetically made from phenol. 
Since salicylic acid is a salicylate, it's oil-soluble and can penetrate into your skin, ridding your pores of acne-causing buildup. Salicylic acid is able to get through the lipid layers that make up your skin cells, removing impurities from deep within your skin. 
This tough, acne-fighting treatment is able to loosen dead, dry skin, helping to slough it away in order to reveal the fresh, new skin just beneath the surface. 
After salicylic acid is applied to your face, whether as an acne wash or topical cream, its potent properties will work to remove impurities that lead to clogged pores and pimple problems. It will also clear up white head pustules and the appearance of blackheads. 
Types of Salicylic Acid Acne Treatments
If you're looking to use salicylic acid for your medicated skincare, it's best to understand the different types of acne treatments available. These range from masks to topical acne washes and creams you leave on throughout the day. 
A common type of salicylic acid used for pimple problems is an exfoliant facial wash. You can purchase a variety of skin care lines that have salicylic acid as an ingredient. As you wash your face with these products, the salicylic acid will work to penetrate your pores, leaving you with clearer, smoother skin. 
If you notice irritated skin on your face, consider the strength of salicylic acid in your acne treatments. Salicylic acid typically ranges from .5% to 2% in most over-the-counter products, so use a lower level of this potent ingredient if you notice your skin is irritated. 
Certain products contain small amounts of salicylic acid, such as lotions, and are meant to be left on throughout the day. As the cream with salicylic acid penetrates your skin, it works to smooth rough, dry, and acne-ridden areas, leaving you with visibly clearer skin. 
Another type of salicylic acid acne treatment is a chemical skin peel. This must be done by a licensed esthetician and can cause very dry and irritated skin afterward. This is part of the chemical peel process, but skin that is severely irritated should be evaluated by a healthcare professional to ensure you aren't allergic to the ingredients in the chemical peel. 
As the chemical peel works its way into the layers of your skin, rough, dry, and acne-ridden skin will be removed, making way for smoother skin with reduced blemishes and acne scars. 
Pros of Salicylic Acid
Salicylic acid can help clear your skin or acne, scars caused by acne, age spots, and melasma, to name a few. While penetrating your skin, salicylic acid can remove dirt and bacteria that accumulate and causes acne and other skin conditions. 
These dead skin cells are often the culprit for acne flare-ups and pimple problems. Luckily, salicylic acid can be used to exfoliate dead skin cells, detoxing your skin and revealing clearer, more youthful skin. 
Cons of Salicylic Acid
Salicylic acid should never be used on children, a common reason why children shouldn't be given aspirin. Aspirin is a salicylate, a compound similar to salicylic acid. In fact, salicylates are the simplest type of salicylic acid. 
This is why salicylic acid is such a potent medication. Be sure to use it with caution, consulting a physician before use. 
You may notice dryness, redness, and flaking skin when using salicylic acid. Your skin may also peel, sting, or burn, and feel irritated to the touch. If you notice these symptoms worsening, discuss with your doctor whether or not salicylic acid is best for you. 
Salicylic acid can also cause hives, difficulty breathing, swelling of your lips, eyes, tongue, and face, tightness in your throat, and faintness. 
If you've ever experienced allergies to salicylic acid, inform your doctor. There are other types of medicated treatments you can use to help keep your skin clear. 
Additionally, if you have liver disease, kidney disease, blood vessel disease, diabetes, chickenpox, or the flu, you should not use salicylic acid, informing your doctor of these conditions. The use of salicylic acid can cause these conditions to worsen. 
Pregnant or nursing women should discuss with a physician alternate skin care treatments, as salicylic acid may not be the safest option to use when pregnant or breastfeeding. 
Salicylic Acid Acne Treatments for Breakouts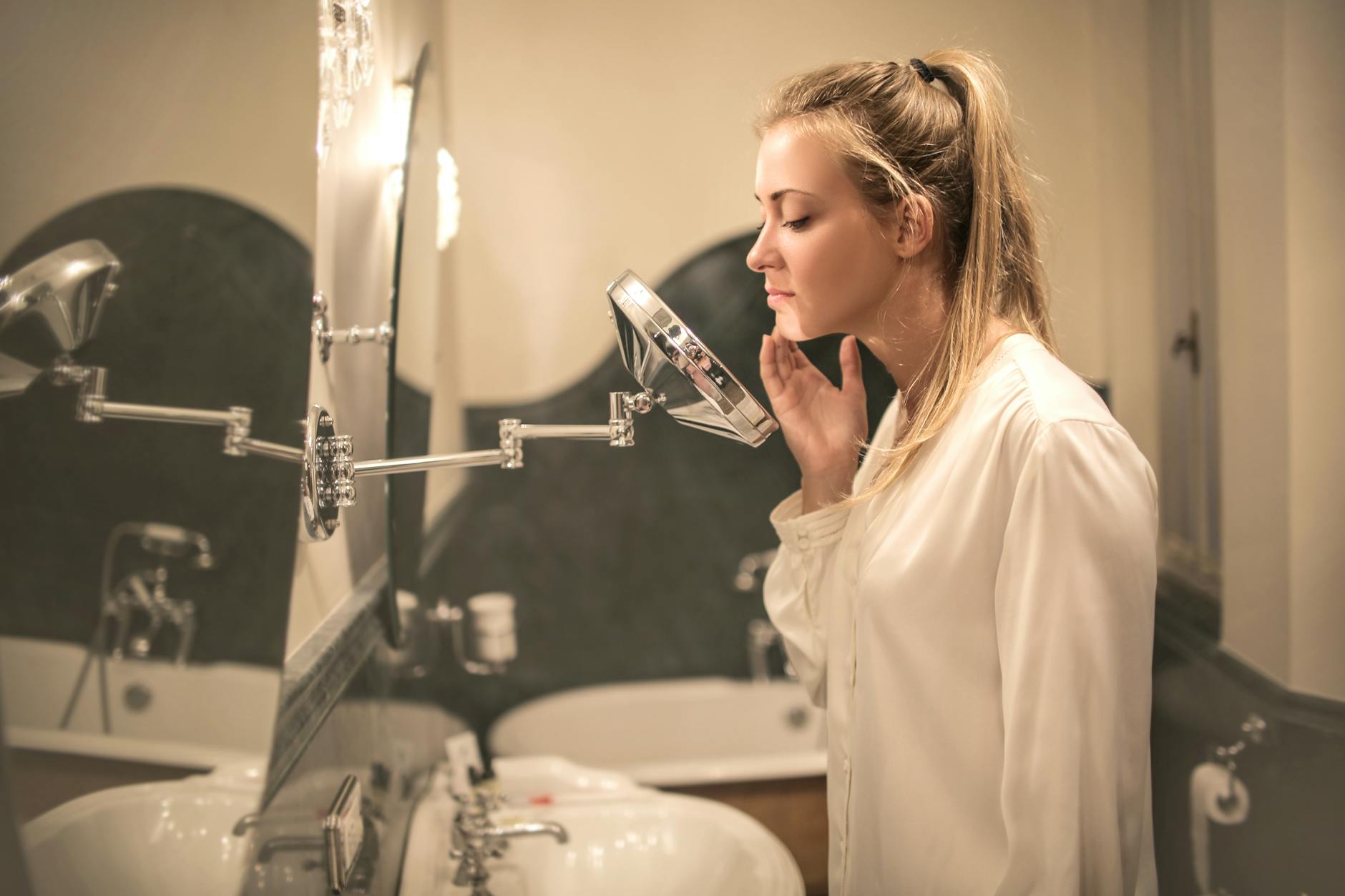 If you have stubborn acne that affects your day-to-day routine, along with your self-esteem, then salicylic acid acne treatments may be a good option for you. This effective medicated skincare is able to penetrate through thick skin, helping to remove makeup and dirt from your pores. You're left with a clearer complexion and fewer breakouts.
As with any type of medicated skincare, speak to your healthcare professional before using. Your doctor will discuss the pros and cons of salicylic acid as well as the strength you should use. 
If you enjoyed this article and want to learn more about health and lifestyle, then don't miss out on the rest of our articles. We've got tons of great information for all your health and beauty-related needs.