Recently updated on October 25th, 2022 at 11:00 am
Health supplements are the most effective way to improve your health and well-being, particularly if you're interested in losing weight or improving your athletic performance. The pills and powders in health supplement stores contain natural ingredients that may help reduce your appetite, enhance sleep quality, promote faster muscle growth, build stronger bones, and many more benefits.
Here, we'll address all your questions about health supplements and their role in improving our health and well-being – so read on to learn more!
What Is A Dietary Supplement?
Dietary supplements are products that contain vitamins, minerals, and other ingredients. They are sold over the counter at pharmacies, health food, and grocery stores. Dietary supplements are often used to improve health or well-being. There are many weight loss tips and different types of dietary supplements on the market today.
Vitamins, minerals, botanical or herbal substances, amino acids (the building blocks of proteins), and enzymes are all included in dietary supplements. These are some complex proteins that boost biochemical reactions. They are frequently offered for sale in various formats, such as pills, capsules, powders, and liquids. Although dietary supplements are not prescription drugs and cannot treat disease, they are subject to U.S. Food and Drug Administration regulation (FDA).
Regulation And Classification Of Dietary Supplements
Nuu3 Acv Gummies are classified as food and not a dietary supplement, meaning it does not need to go through the FDA's strict food regulations before being sold. The FDA is the government agency in charge of regulating both dietary supplements and medications. Still, it has different rules for dietary supplements than over-the-counter or prescription drugs. The FDA does regulate supplements that are classified as nutritional supplements, though. 
In addition, these products must be labeled with the ingredients, net weight, and manufacturer's name. Before they may be purchased or promoted, medicines need FDA approval. Supplements are exempt from this requirement. However, supplement manufacturers must prove that their goods are secure and that any claims made on the label are accurate and not deceptive.
Specific forms of health claims may be seen on the labels of dietary supplements. Manufacturers are allowed to claim, for instance, that a supplement supports a physiological function or promotes health. When businesses that sell dietary supplements make inaccurate or misleading claims about their products, the federal government has the right to take legal action against those businesses and websites.
What Dietary Supplements Do To Our Overall Health?
Nuu3 Acv Gummies are the best-tasting gummy vitamins on the market. They contain all-natural ingredients and are non-GMO, gluten-free, and vegan. According to Dr. Amy Myers, founder of The Myers Way® and author of The Autoimmune Solution, taking a daily probiotic could help you feel better. 
For healthy skin, eat lots of fruits and vegetables and drink plenty of water. Supplements can help you gain more nutrients when you lack them in your diet and help you with specific conditions such as diabetes, chronic diarrhea, or cancer.
However, overuse of supplements and vitamin-mineral usage is not recommended, especially for people with cardiovascular problems.
Benefits Of Dietary Supplements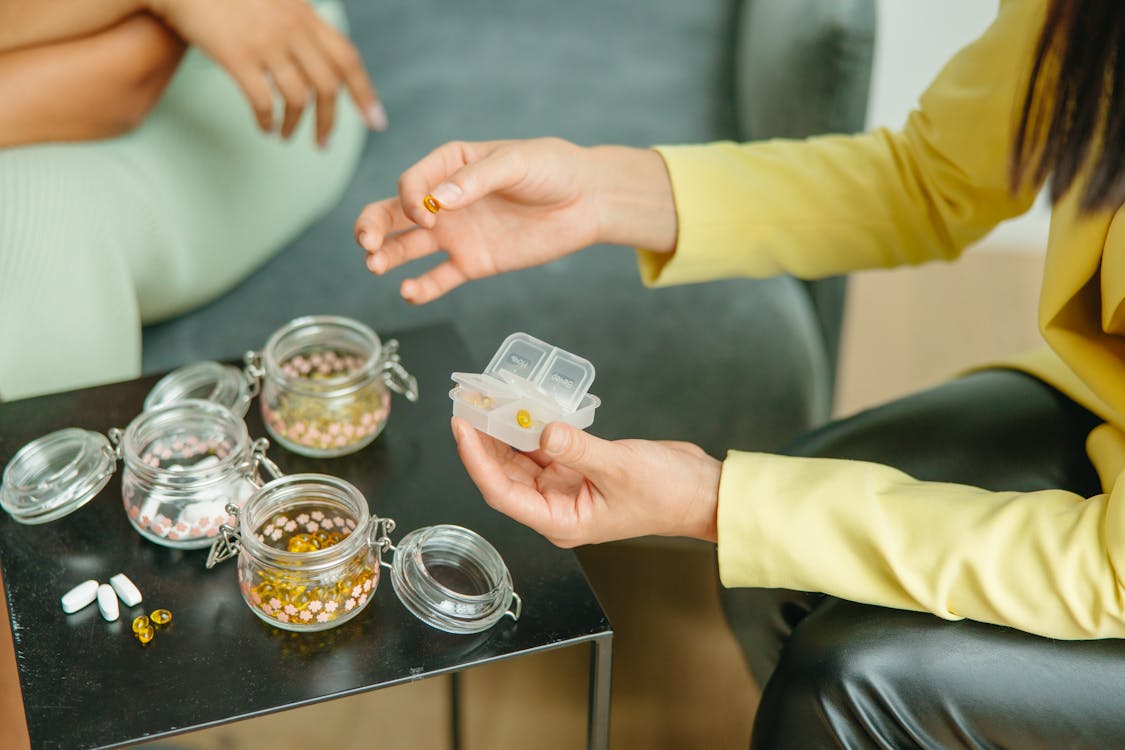 Health supplements are an essential part of a well-balanced diet. Many people need to supplement their diets to get the nutrients they need to improve their health and well-being. 
It is especially true regarding skin care vitamins and Nuu3 Acv Gummies, as they offer many benefits such as improved skin, better digestion, and less joint pain.
1. For Skin and Beauty
Choosing the right vitamins and minerals can improve the health of your skin and hair. Skincare vitamins like antioxidants, essential fatty acids, and amino acids are necessary for healthy hair, skin, nails, and more. 
For example, hair and nails require vitamin A and zinc, while a healthy diet high in vitamin C is good for the skin because it helps repair damage from free radicals. Vitamins E and C also help fight the signs of aging by slowing down the oxidation process, leading to wrinkles and age spots.
2. For Weight Loss
Health supplements can be helpful for weight loss as they offer vitamins and minerals that help with energy levels, metabolism, and even appetite. Weight loss supplements will decrease your appetite, enhance fat burning, and speed up your metabolism.
3. Boost Metabolism
Health supplements that are designed to boost metabolism can be found in a variety of different forms. Some of these include vitamins, minerals, and herbal supplements. The ingredients in these products may vary from one to the next, and so do the benefits. For example, you can speed up your metabolism with calcium, vitamin C, and vitamins B5, B12, B5, and B complex.
4. Maximize Energy Level
Health supplements are a great way to maximize your energy levels and increase your health's longevity. The best thing is that many options don't require doctor's prescriptions or trips to the pharmacy. It includes everything from skincare vitamins to probiotics and more. For instance, you can take magnesium, vitamin B, vitamin D, CoQ10, or Ashwagandha to maximize your energy level.
5. For Exercise And Athletic Performance
Many individuals will find that they cannot get the needed nutrients from their diet alone, which is why they need to take supplements. The human body requires several different vitamins and minerals to function correctly, and if our diets do not provide these, then we need to supplement with them.
Nutrients such as Vitamins B1, B2, C, D3, calcium, magnesium, and iron are required for optimum health. These supplements can boost athletic performance and general health when taken at the correct dosage.
How To Choose The Best Dietary Supplements 
When choosing the right supplements, the best advice is to consult a medical professional. However, considering your symptoms and lifestyle, you can get a rough idea of which supplements might be good for you. For example, if you suffer from anxiety, try Omega 3 or Vitamin B12. 
On the other hand, if you are looking to lose weight and want more energy, then try Garcinia Cambogia or Green Tea Extract. Before using dietary supplements to solve a medical condition, speak with your doctor. Before substituting or combining nutritional supplements with prescribed medications, get your doctor's consent. Discuss any supplements you take with a healthcare professional if you are having surgery of any kind. For example, Nuu3 is a dietary supplement that delivers the high doses of vitamins and minerals you need to stay healthy. 
Unlike other products, Nuu3 provides minerals in their natural form to ensure your body quickly absorbs them. It means you absorb all the nutrients you need without any side effects associated with other products. In addition, the Nuu3 apple cider gummies speed up digestion and let you get in shape very fast.
Take Away 
Health supplements are a fantastic way to improve your diet, but they are not necessary. Supplements can also help manage chronic health conditions and general wellness. Some people notice that taking supplements helps them get the nutrients they need without having to eat as many vegetables or fruits. 
However, talking with your doctor before starting any new supplement regimen is vital to ensure you can safely take it, mainly if you deal with an existing medical condition.