In an ideal world, we would be able to eat three healthy homecooked meals per day.  But come on, who has time for that? Sometimes our schedules are so busy that finding time to prepare nutritious meals just isn't possible. As we don't eat enough, we start to experience drops in blood sugar and feel fatigued which consequently makes it hard for us to stay concentrated in our tasks and keep a positive outlook. 
Lack of time can also lead us to unhealthy habits such as grabbing a large sugary muffin and a late for breakfast on the way to work, then having a bacon sandwich at lunch and finally ordering takeout once home. Aside from being bad for your health, this can also result in packing some extra kilos. Don't know how to stop this vicious cycle and don't have any time to make healthy home-cooked meals? Worry not, weight loss shakes are a convenieWeight Loss Shakesnt way to get nutrition into your day when you don't have much time and to achieve and maintain a healthy weight.
Also called meal replacement shakes, weight loss shakes are calorie-controlled beverages formulated to replace meals as part of a weight-loss program. You can find weight loss shakes in powdered form that you mix with water or milk as well as shakes already prepared in a can or bottle. They generally contain 150 to 350 calories and are packed with the proper amounts of fibre, protein and essential vitamins and minerals, making them a practical, low-calorie food choice for when you're on the go. 
Are Shakes a Good Way to Lose Weight?
Diet shakes are a convenient, low-calorie choice for substituting one or two meals each day, allowing you to eat fewer calories overall. Formulas are mainly protein-based, often containing very little carbohydrates and are enriched with vitamins and minerals. This means they deliver all of the vital elements in a complete, balanced meal to help you lose weight while staying healthy without having to worry about the time it takes to prepare a full meal. 
Protein is satiating, which means it keeps you full longer and curbs your hunger. It's been proven that feeling full helps you eat fewer calories. You may also be less tempted to have junk food as a snack in between meals.
Replacing your usual breakfast or lunch with a diet shake will help reduce the chances of you making poor food choices during your busiest hours, which may leave the evenings free for unwinding and cooking at leisure, with the kids or alone. 
How Do I Choose a Meal Replacement?
Although diet shakes can be regulated in Australia by TGA or under the Australia New Zealand Food Standards Code, it is a product that tends to fall to compliance. There are companies that market their product as TGA-registered when in reality they are a formulated meal replacement, which may be no healthier than milkshakes or candy bars. To make the wisest decision, overlook the statements on the front label and go right to the Nutrition Facts label and look for the following four items.
1. Calorie Content
In order to be effective, diet shakes should contain between 150 and 250 calories. One of the most significant advantages of a good meal diet shake is the ability to keep calories low while maintaining excellent nutritional levels. 
2. Macronutrient Composition
Protein, fat, and carbs are indeed the macronutrients. In good diet shake selections, fat would be roughly 5 grams per serving while protein would be at least 15 grams per serving. This protein should be clean and from a trustworthy source. When it comes to quality, it's recommended to use whey isolate (a highly purified type of whey protein) or a plant-based protein. Whey concentrate and soy-based products should be avoided. Finally, each portion shouldn't exceed 5 grams of carbohydrates and should have at least 3-5 grams of fibre.
3. Micronutrient Composition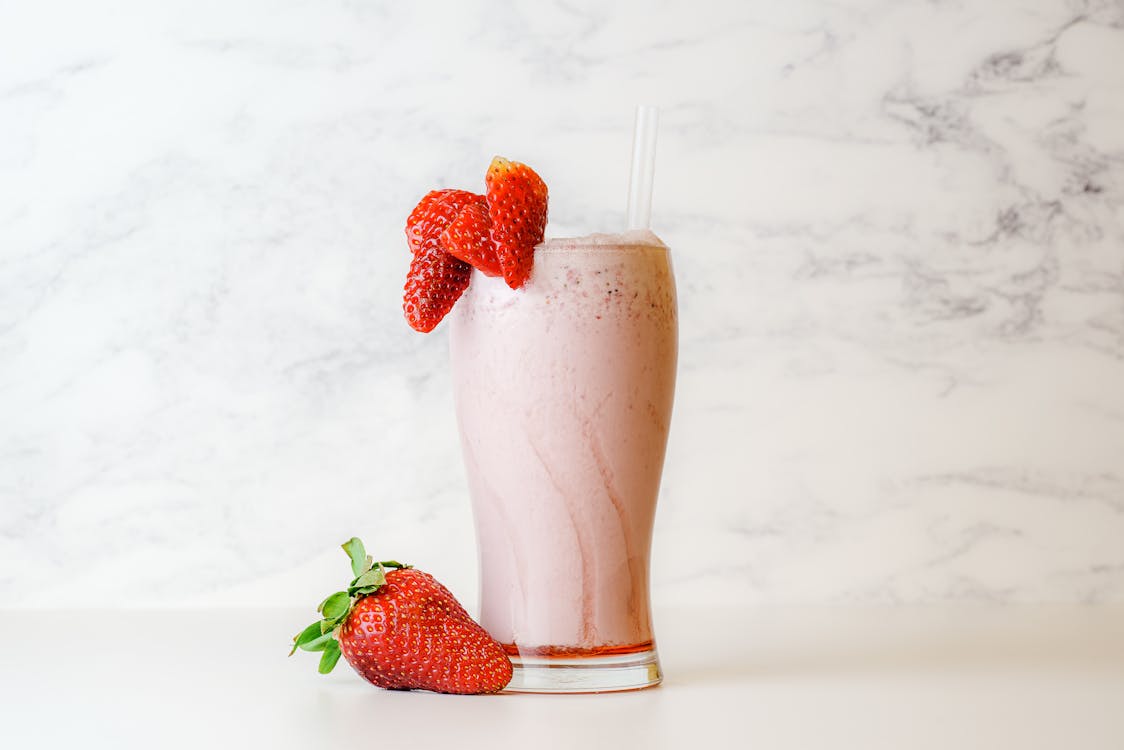 Micronutrients are vitamins and minerals found in the shake. At least 35% of the daily required vitamins and minerals should be found in each serving. This'll ensure that your body receives all of the nutrients it requires daily. 
4. No Additives
A good diet shake will offer what you need in terms of micronutrients, macronutrients and calories and will be free of unnecessary things such as added fillers, sugars and high fructose corn syrup. 
There are many good shake options available on the market that meet these guidelines and your needs. After reviewing some options that meet the above criteria you should be able to find your favourites. 
How Much Weight Can You Lose on a Shake Diet?
The amount of weight you can lose is determined by a variety of factors, including your age, gender, genetics, lifestyle, etc. Still, if taken properly and on a regular basis, meal replacement shakes can be an effective strategy for weight loss. Just keep in mind that weight loss does not occur immediately or overnight. To see results, you must be determined and put up a consistent effort. 
Your goal should be to lose weight and stay healthy, not to lose weight at any cost even if it means putting your health on the line. Combine meal replacement shakes with a low carb diet and frequent exercise. Excessive use of meal replacement shakes might result in rapid weight loss, which can be dangerous to your health.
How Long Can You Stay on Meal Replacement Shakes?
Although effective in the short term, experts don't recommend living mainly on meal replacement shakes. Most diet shakes are formulated to replace one or two meals per day. When replacing two meals, you shouldn't use the shake for more than three months. To maintain your weight loss, you can continue to substitute one meal for a shake on most days. Make sure you read the directions on the package – if the shake recommends using it to replace one meal a day, don't replace all three with it. 
Switching to Healthy Eating
According to experts, diet shakes are beneficial only in the short-to-medium term. Establishing healthy diet habits that you can easily follow is the secret to maintaining a healthy weight in the long run. This means that after shedding excess weight with the help of shakes, you need to maintain your new physique with a healthy day-to-day routine. And like other diets, diet shakes are no magic solution. In order to get a long-term result, you need to eliminate lifestyle and social habits that impact your body.