Recently updated on October 25th, 2022 at 11:42 am
Are you tired of seeing a few extra pounds on your body every time you look in the mirror? If so, you're not alone. In fact, almost half of all Americans over the age of 20 are trying to lose weight. 
Whether you're trying to kick the extra pounds to the curb for health reasons or because you want to feel more confident in a bathing suit, finding the path to quick weight loss can be tricky. 
Fortunately, you've come to the right place for help. Keep reading to learn about different things you can do to lose weight quickly to help you meet your health and fitness goals. 
1. Talk to Your Doctor
Any time you're looking to make changes to your health, you should start by talking with your primary care doctor. Since they're familiar with your medical history, they can warn you about risks to avoid and give you advice on which weight loss programs might work best for your body or if a gastric band can also help you. To know how does a gastric band help lose weight, read here.
Together, you and your doctor can also use a weight loss calculator to determine a healthy weight for your height and how much you should aim to lose. 
Your doctor can also help you learn about other weight loss opportunities, like vitamin B-12 injections, which can help patients lose weight quickly and safely. Discover more about these injections today so you can plan to discuss them with your physician.
2. Eat More Protein and Fewer Carbs
When you think about developing a weight loss meal plan, it's natural to think that you have to cut back on how much you're eating in order to meet your goals. 
However, that's not always the case. Instead, you might need to make adjustments to what you're eating. Start by taking an honest look at your average diet. 
Are you eating a lot of processed foods and carb-heavy meals? Instead, focus on filling your body with protein and healthy fats. These will help keep you full and help you drop weight quickly. 
Some people attempt to cut out all carbs in this process, which can be especially effective if you're trying to lose weight quickly for a specific event. However, keep in mind that once you add carbs back into your diet, you may gain the weight back. 
If you love carbs too much to give them up completely, instead focus on cutting back on them instead of eliminating them from your diet completely. 
3. Stick to Non-Starchy Vegetables
Here's a secret: not all vegetables are created equal. Sure, eating starchy vegetables like corn and potatoes is a better option than eating ice cream, but they won't help you reach your weight loss goals like green, leafy vegetables will. 
When planning out your meals, make sure you put an emphasis on low carb, non-starchy vegetables like spinach, broccoli, cauliflower, and kale.
They're full of healthy nutrients that will fuel your body and, combined with healthy fats and protein-rich meals, they'll keep you full for longer, helping to prevent the urge to snack. 
4. Eat Slowly
Did you know that eating fast (and while you're distracted) may cause you to gain weight? That means the inverse is also true. By slowing down and eating mindfully, you're putting your body in a better position to lose weight. 
It takes time for your brain to register that you're full, so by eating slowly, you give your body time to process those cues that you're full and satisfied. 
So, for fast, effective weight loss, make a commitment to slow down and really enjoy your meals. Turn off the TV, so you're not distracted and tempted to eat more, and instead, focus fully on your meal and how it makes you feel. As a result, you might notice that smaller portions are all you need to feel full. 
5. Stay Hydrated
When you're trying to lose weight fast, water is your best friend. Be sure to replace all of your normal drinks like coffee, soda, and alcohol with water instead. Not only will this keep you hydrated and feeling your best, but it can be a powerful weight-loss tool as well. 
Drinking water can help you feel full and suppress your appetite, which makes it easier to stick to your healthy diet.
Additionally, your body needs water in order to burn fat, so by staying hydrated, you're giving your body the tool it needs to help remove those stubborn pounds. 
6. Keep Your Body Moving
If you've heard the saying, "abs are made in the kitchen," you know that eating right is the most important element to losing weight. However, that doesn't mean that you should skip out on exercising. 
In fact, adding an exercise routine to your daily life is a great way to drop a few extra pounds fast. It's best to focus on a combination of cardio and strength training. For example, one day you might go for a run and the next, you might lift weights. 
Not only will the exercise keeping you healthy and feeling great, but it will also give your metabolism a boost so you can continue losing weight. 
7. Get More Sleep
We've saved the easiest weight loss tip for last: spend more time snoozing. That's right, getting quality sleep of at least 6-7 hours per night can help you lose weight. 
If you're not getting enough sleep, it can affect your appetite, making you feel hungrier and more prone to eating bigger portions. Additionally, a lack of sleep can impact your decision-making skills, making you more likely to choose unhealthy food options, putting your weight loss goals off-track. 
So, instead of feeling guilty about sleeping in, think of it as a way you're helping your body to lose weight. 
Follow These Weight Loss Tips to Reach Your Goals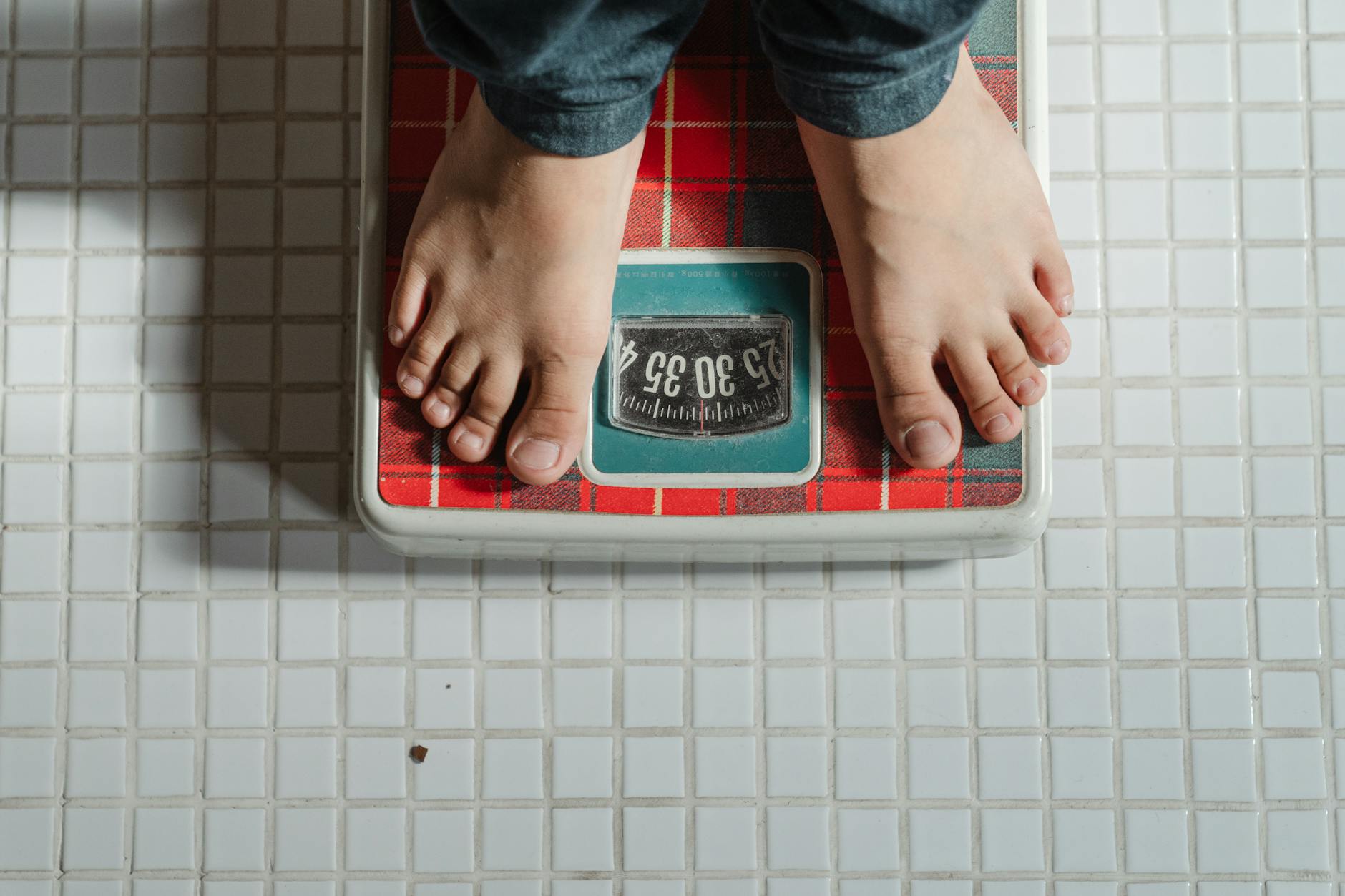 Now that you've read through our list of the most effective weight loss tips to reach your goals fast, it's time to put in the work for yourself! You might be surprised at how fast you start to see the scale go down. 
For more health and lifestyle content like this, be sure to browse through our selection of articles before you go.