Recently updated on October 25th, 2022 at 11:10 am
If you feel pain in the sciatica nerve, which is a nerve that branches from your lower back traveling through your hips, buttocks, and eventually down each leg, then there are chances that you may have sciatica. 
Usually, this would only affect one side of your body. This is why there is now surgery for sciatica that could really bring inconvenience and discomfort in people's lives. 
What is Sciatica Surgery?
Sciatica surgery is a surgical procedure that would be able to help relieve the pressure that you might be feeling on your sciatic nerve. This pain usually originates from the roots of the nerve, which is what is causing the pain.
There are about 5 nerve roots of the sciatic nerve, which is why it is said to be the longest and the thickest nerve that is found in your body. 
Their nerve roots are called the L4, L5, S1, S2, and S3, which is the nerve that starts from your lumbar spine and the sacrum.
They would be traveling from your lower back, down to your hip and thigh, reaching below your knees. The knees are where they would separate into 2 branches called the tibial nerve and the peroneal nerve.
Symptoms
Feeling the pain from your lower back spine to your buttocks and back your leg.

Discomfort almost along the whole path of the nerve.

The pain that you may feel is mild to a sharp ache.

You could feel a burning sensation of immense pain.

It could sometimes feel like a jolt of electricity.

These symptoms worsen when you cough, sneeze or sit for a long period of time

One side of the body is usually the one affected.

In some people, they may feel some numbness, tightening, and even muscle weakness.
Types of Sciatica Surgery:
1. Laminectomy
Laminectomy is a sciatica surgery that would remove a small portion of your vertebrae. This procedure is usually done when you have a bone spur or an outgrowth that is bony. 
This usually happens when you have arthritic and degenerative changes. They will remove this so that the compression that is being pressed on your nerve roots would decrease.
2. Spinal fusion surgery
Sometimes, your entire disc would be the one that is causing the nerve root compression, which would then need to be removed. Or sometimes, you may have had multiple laminectomies and your spine has become unstable. 
A spinal fusion surgery would help fuse together two or more of your vertebrae using metal rods and screws. 
3. Discectomy
The sciatica surgical procedure aims to remove the disc that is found between your vertebrae of the spine that is damaged, especially what causes the compression on your nerve roots. 
Your surgeon would remove the part of the disc that is pressing on your nerve so that the compression would stop.
4. Foraminotomy
The foramina are found within the openings of your vertebrae. The opening is where the nerve roots would exit from your spinal cord. Sometimes this becomes narrowed, which would then pinch the existing nerve roots.
The foraminotomy procedure would help enlarge your foramina using a surgical drill so that the pinching on the nerve roots are decreasing.
What Are the Common Causes of Sciatica?
1. Herniated disk
A herniated or a slipped disk would put pressure on your nerve roots, causing the gel-like center of the disk to herniate all the way through the outer wall. And because your disk herniated, it could press on your sciatic nerve causing sciatica. This would have to be the most common cause of sciatica.
2. Degenerative vertebrae disease
This is when your disk would naturally wear down in between the vertebrae of your spine. This could cause you to be smaller as your height shortens, and could even lead to having a more narrow nerve passageway. 
3. Spinal stenosis
The abnormal narrowing of your spinal canal is called spinal stenosis, reducing the space that is available for your spinal cord and your nerves.
4. Spondylolisthesis
Sometimes, there are instances where one of your vertebrae would slip and become out of line with the one above it, making the opening of where the nerve would exit to narrow down and pinch the sciatic nerve.
5. Osteoarthritis
As your spine ages, your bone spurs could compress on your lower back nerves. The bone spurs are the jagged edges of your bones.
6. Trauma injury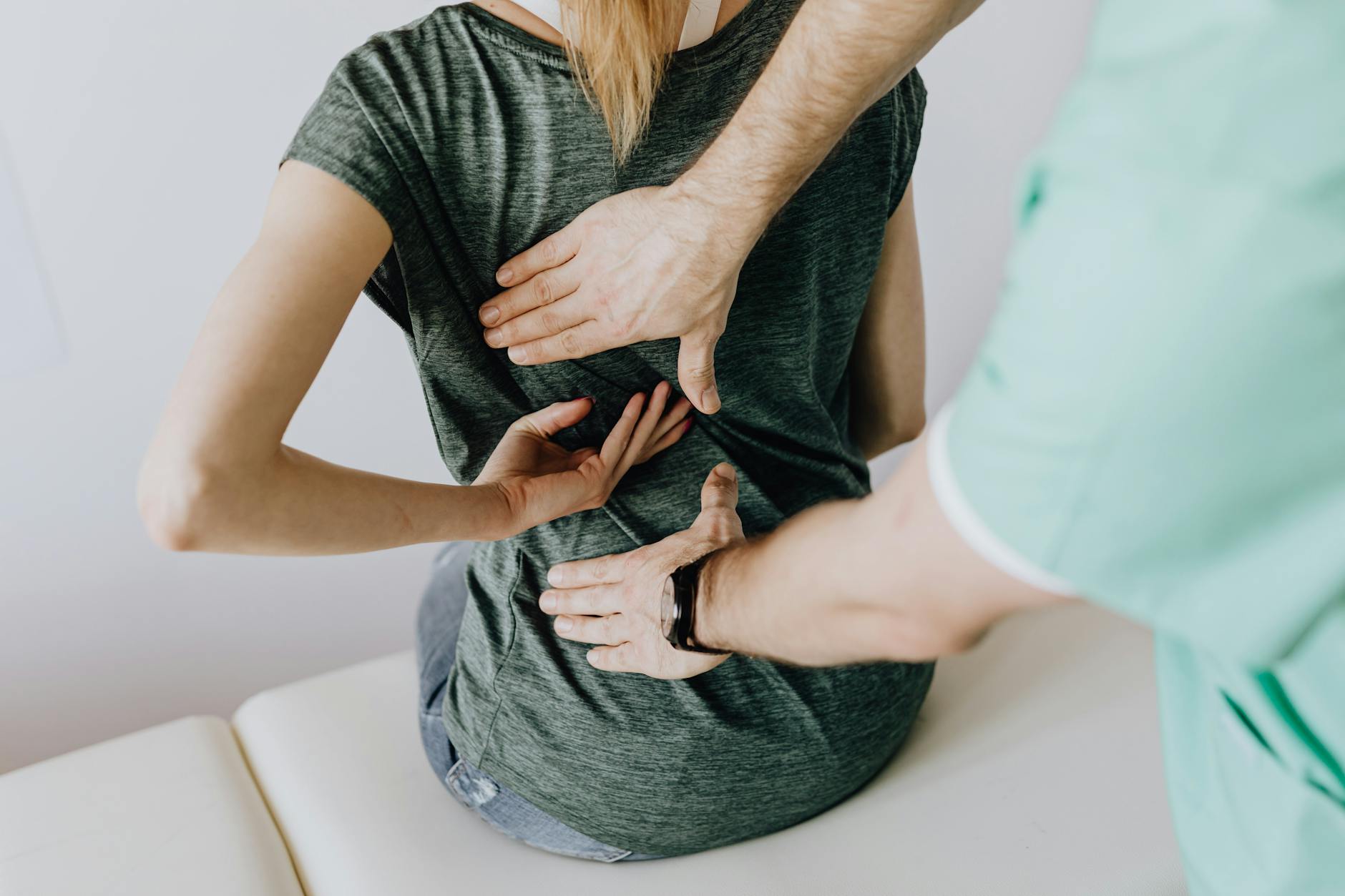 There may be some instances that you could get a trauma injury in your lumbar spine or sciatic nerve.
7. Tumors
There may be tumors that are found in your lumbar spinal cord that would put pressure on your sciatic nerve which could lead you to have Sciatica.
8. Piriformis syndrome
The Piriformis syndrome develops when the small muscles that are found in your butt called the piriformis muscles become tight and have constant spasms, irritating and putting more pressure on the sciatic nerve. This is not common but it is very possible.
9. Cauda equina syndrome
The cauda equina syndrome affects the nerves that are found at the end of your spinal cord. These bundles of nerves are called the cauda equina, causing you some pain to travel down your leg, numbness around your anus, and loss of bowel control. This is a rare condition, but it is incredibly serious.
To get yourself diagnosed, you have to consult with your doctor. It's essential to provide them with your medical history and answer any questions that they may have about the symptoms that you have. 
They are going to put you through a few tests, and run you through self-care treatments after your surgical procedure.