Renovating your bathroom can be exciting, offering the perfect opportunity to create a personal sanctuary within your home. A centerpiece of any bathroom design is undoubtedly the bathtub. However, navigating the world of bath tubs Australia can be complex, given the array of options available.
In this guide, we'll explore the key factors you should consider to make an informed decision and choose the perfect tub for your bathroom renovation.
Understand Your Space and Needs
1. Measure Your Space
Before falling in love with a certain bathtub design, ensure it will fit in your bathroom. It's crucial to measure your space accurately, considering not just the length and width of the room but also the locations of windows, doors, and built-in features. Don't forget to account for the bathroom door swing or any space needed for shower doors if you're considering a tub-shower combination.
2. Consider the Tub Users
When choosing a bathtub, you should also consider who will use it. If you have young children, you might prefer a shallower bathtub. Elderly or mobility-challenged family members might benefit from a walk-in tub, while a deep soaking tub could be perfect for those looking for a luxurious retreat.
Material and Style
1. Choose the Right Material
Bathtubs can be made from various materials, each with pros and cons. Acrylic and fiberglass tubs are lightweight, affordable, and come in various shapes and sizes. Enameled steel or cast iron bathtubs are highly durable and retain heat well but are heavier. Cultured marble offers a luxurious look but can be pricier. Consider each material type's maintenance, durability, cost, and feel before deciding.
2. Decide on a Style
Bathtubs come in numerous styles: freestanding, built-in, clawfoot, drop-in, walk-in, and more. A freestanding tub can be a stunning focal point, while a built-in tub with a shower can save space. Clawfoot tubs exude vintage charm, and walk-in tubs provide easy accessibility. Consider the overall aesthetic of your bathroom to help you decide which style is most suitable.
Installation and Budget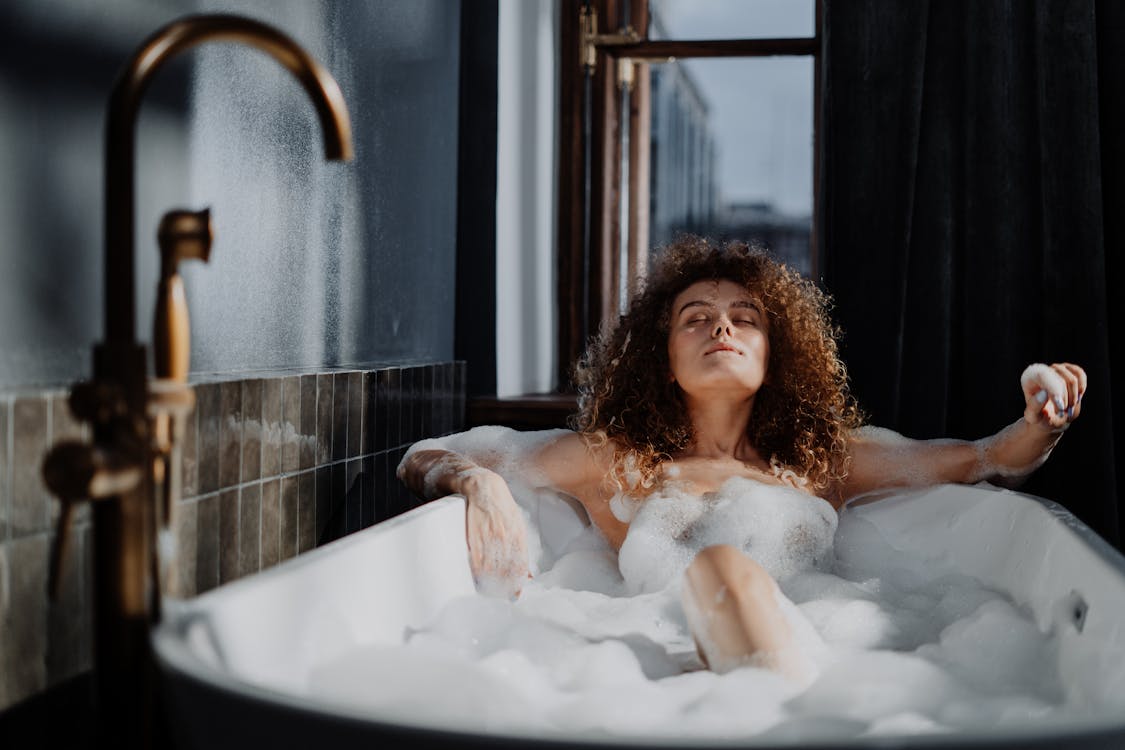 1. Think About Installation
Some bathtubs are more accessible to install than others. For instance, freestanding bathtubs require a separate space and plumbing considerations but provide flexibility in placement. On the other hand, built-in bathtubs are often integrated into the bathroom design and may involve more complex installation. Remember to consider the tub's weight when filled with water, as your floor needs to support it.
2. Set a Budget
The cost of a bathtub can vary dramatically, from budget-friendly basic models to high-end luxury tubs. Set a budget for your bathroom renovation and try to stick to it. Remember to factor in the installation cost, which can add to the total expense.
3. Don't Forget the Extras
Consider additional features you might want in your bathtub. These could include hydrotherapy jets, built-in seating, or even chromotherapy lighting. While these can add to the cost, they can also significantly enhance your bathing experience.
Conclusion
Choosing the right bathtub for your bathroom renovation involves carefully balancing practical considerations, personal preferences, and budget constraints. Whether you're looking for a minimalist drop-in tub, a classic clawfoot, or a luxurious freestanding model, there's a perfect bathtub for every bathroom.
With the right choice, you can transform your bathroom into a tranquil oasis, a space where you can relax, rejuvenate, and escape from the stresses of daily life. Soak in the possibilities and enjoy the journey of finding the perfect tub for your renovation project.