Recently updated on October 25th, 2022 at 11:28 am
Security has become a major concern these days. With so many people storing their sensitive information online and in the cloud and conducting many of their banking, shopping, and bill-paying tasks via the internet, tech-savvy criminals have an ever-growing number of opportunities for committing fraud and identity theft.
Though the online world is the source of quite a few of today's security issues, it's only part of the problem. The physical world still gives criminals their fair share of chances to steal, vandalize, and harm people and property in other ways. That's one of the main reasons so many people are looking for ways to ramp up security in their homes and businesses.
Exploring the Benefits of Steel Doors
Steel doors are becoming increasingly popular among home and business owners. Companies like ActionLockDoc.com have seen a significant uptick in the number of people having steel doors installed over the last few years alone. They offer a range of benefits, not the least of which is low maintenance costs in comparison to other materials. All the maintenance they need is an occasional touch-up if they get scratched. This helps protect them against further damage and preserves their structural integrity. That's only one of the many benefits they have to offer.
1) Exceptional Durability
When it comes to durability, other materials used to make doors can't hold a candle to steel. Wind, rain, ice, humidity, extreme temperatures, and flying debris are no match for steel doors. They won't warp or crack, and they don't decay. They can also last 75 years or more, making them the longest-lasting entry doors on the market. Different gauges of steel are available, each one with its own longevity and durability specifications. As long as any scratches are promptly covered, you won't have to worry about damage, ongoing maintenance, or other issues if you have steel doors installed in your home or business.
2) Heightened Security
In addition to being extremely durable, steel doors are incredibly secure. In fact, they offer more security than any other type of door. With well over two million home and business robberies taking place each year in the United States and a significant portion of intruders simply using the front or back door, having secure entryways is crucial. Wood, aluminum, and vinyl doors can easily be bent, broken, and bypassed, but steel won't budge. Simply having steel doors in place can thwart many would-be invasions. Of course, several other security measures are also available, such as reinforced garage doors, shatterproof window films, and alarm systems.
3) Increased Energy Efficiency
Steel doors also offer a great deal of energy efficiency. They're typically filled with insulation, making them an effective barrier against heat transfer and other factors that can lead to high heating and cooling costs. All their joints are sealed to further improve their efficiency. At the same time, their frames help form a tight seal to prevent heat and cold from escaping from the inside or working their way in from the outside. Those elements come together to make steel doors up to five times more efficient than their counterparts.
Taking a Look at the Disadvantages of Steel Doors
Steel doors offer numerous advantages. In addition to the ones we mentioned above, they're available in a range of styles and colors, so they can meld well with virtually any color scheme or architectural theme. Still, they come with a few disadvantages as well. Factoring in those downsides will help give you a more well-rounded picture of steel doors and aid you in deciding if they're right for your home or business.
1) Fewer Customization Options
We've already pointed out that steel doors come in many styles and colors. They can be made to resemble wood grain as well. This gives home and business owners several options to choose from. They're also available in different gauges, so you can choose the security level that best meets your needs. They can't always be cut to fit the doorway that's currently in place, though. If you choose a steel door, the entryway may need to be enlarged to accommodate the size of the door.
2) Potential for Rust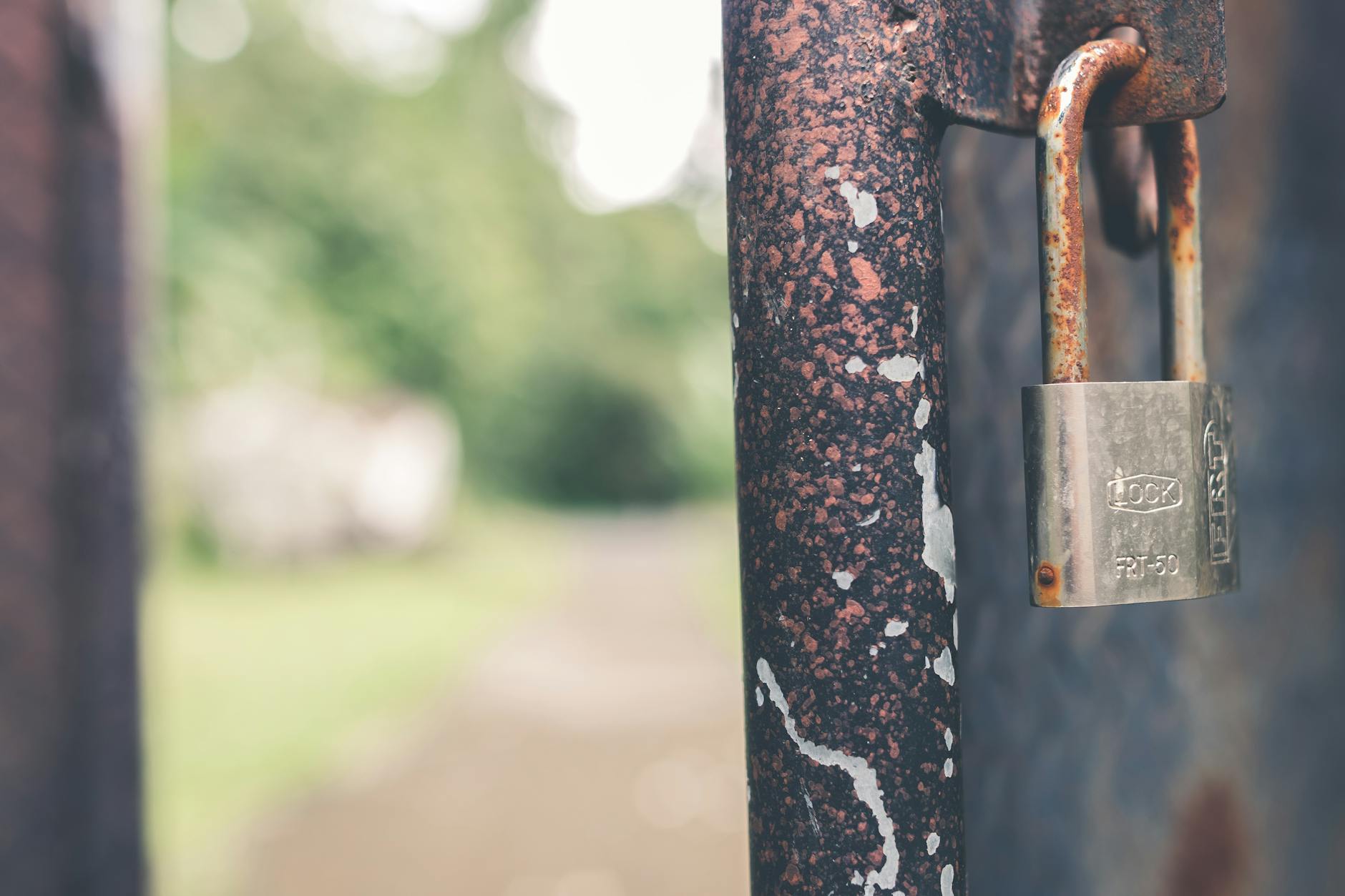 The steel used for doors and certain other purposes is treated with various coatings and additional measures to help prevent exposure to moisture. It can also be painted to offer an extra layer of protection. If the paint and other finishes get scratched or chipped, though, steel can rust due to moisture in the air. If they're scratched or chipped, the damage should be taken care of as quickly as possible to prevent rust.
3) Higher Price Tag
Steel doors are generally more expensive than other options. Their prices vary by gauge and other factors. From another perspective, though, they can actually save you money in the long run. Since they keep intruders at bay, they can help reduce the risk of harm coming to your family, damage to your home, and loss of your belongings. Having security doors installed in your home or business may reduce your insurance rates as well. When you factor in the reduced maintenance costs, the price may ultimately be comparable to other materials.
Keeping Your Home or Business Safe
If you're looking for ways to improve safety and security, steel doors are an effective ally. They can go a long way toward deterring would-be intruders, keeping your home and family or business, employees, and customers safe. They're also resistant to fire, hurricane-force winds, and other hazards with some gauges of steel being stronger and more resilient than others. All those aspects provide numerous benefits for property owners.
These types of doors can rust if they're not taken care of properly, but they require very little maintenance other than handling scratches and chips appropriately. They're more expensive than doors made of other materials, but many people are quick to point out that it's a small price to pay for heightened security and safety. When you compare the advantages to the downsides, the former certainly outweigh the latter. With all that in mind, steel doors may very well be the security solution you're looking for.