Recently updated on October 25th, 2022 at 11:33 am
Ironing is one of the most important adulting skills that we all need to master. It might seem like a simple job, but the truth is that there is a lot that can go wrong—and you don't want to ruin your favorite shirt by making an easily avoidable mistake.
If you want to avoid common ironing mistakes, read on. This article will break down the five most common ironing faux pas and give you our top tips on what to do instead.
1. Over-Drying Your Clothes
You don't want your clothes to be bone-dry when you go to iron them. Clothing fibers are easier to re-shape when they are a little damp.
If your clothes are already dry, mist them gently with water to dampen them. You can use the built-in spray function on your iron, or, if it doesn't have one, grab a clean spray bottle instead.
After you spray your clothes, shake them out and let them hang for a few minutes. This will get rid of many of the wrinkles even before you start to iron, which means you won't need to iron them as much. 
2. Ironing Heavy Fabrics First
The first lesson in how to iron clothes is to use the right heat for the right fabric. For thick natural fabrics like linen and tablecloths, the best ironing heat is very high also for heavy cotton as well. Synthetic fibers require a cooler temperature, or you'll end up with unsightly burns. 
Once you heat the iron up to the high temperatures that heavy fabrics require, it will be too hot to safely iron your delicates. To keep iron at the best ironing heat, iron delicate fabrics first. 
3. Forgetting to Empty the Iron Water Container
The water chamber in your iron lets you steam fabrics at high heat. However, many people forget to empty their iron water containers before they put their iron away. 
If you don't empty the water chamber every time you iron, you could end up with dirty water and rust stains on your clothes. Avoid this by emptying your iron water container after every use and—see below—cleaning your iron when necessary.
4. Neglecting to Clean Your Iron
Polyester fibers are made from spun plastic polymers. When exposed to high temperatures, polyester fabric melts back into plastic.
When you iron your polyester fabric on high heat (and, let's face it, we've all done it) you can end up with melted pieces of polyester clinging to your iron. You can get other nasties on your iron from rust and built-up dirt. 
Regular iron maintenance keeps you from leaving dirty smudges on clothes. Wait until your iron is cold, then wipe it down with a baking soda and water paste, then clean and dry it well.
5. Applying Iron-On Patches Incorrectly
Iron-on patches are a fun and funky way to jazz up a tired garment. However, ironing them on improperly could ruin that garment instead.
The ironing experts at www.patches4less.com say that you should place a thin towel over your patch before you start to iron it. That way, you can apply enough heat for the patch to adhere without burning your clothing.
Avoid Common Ironing Mistakes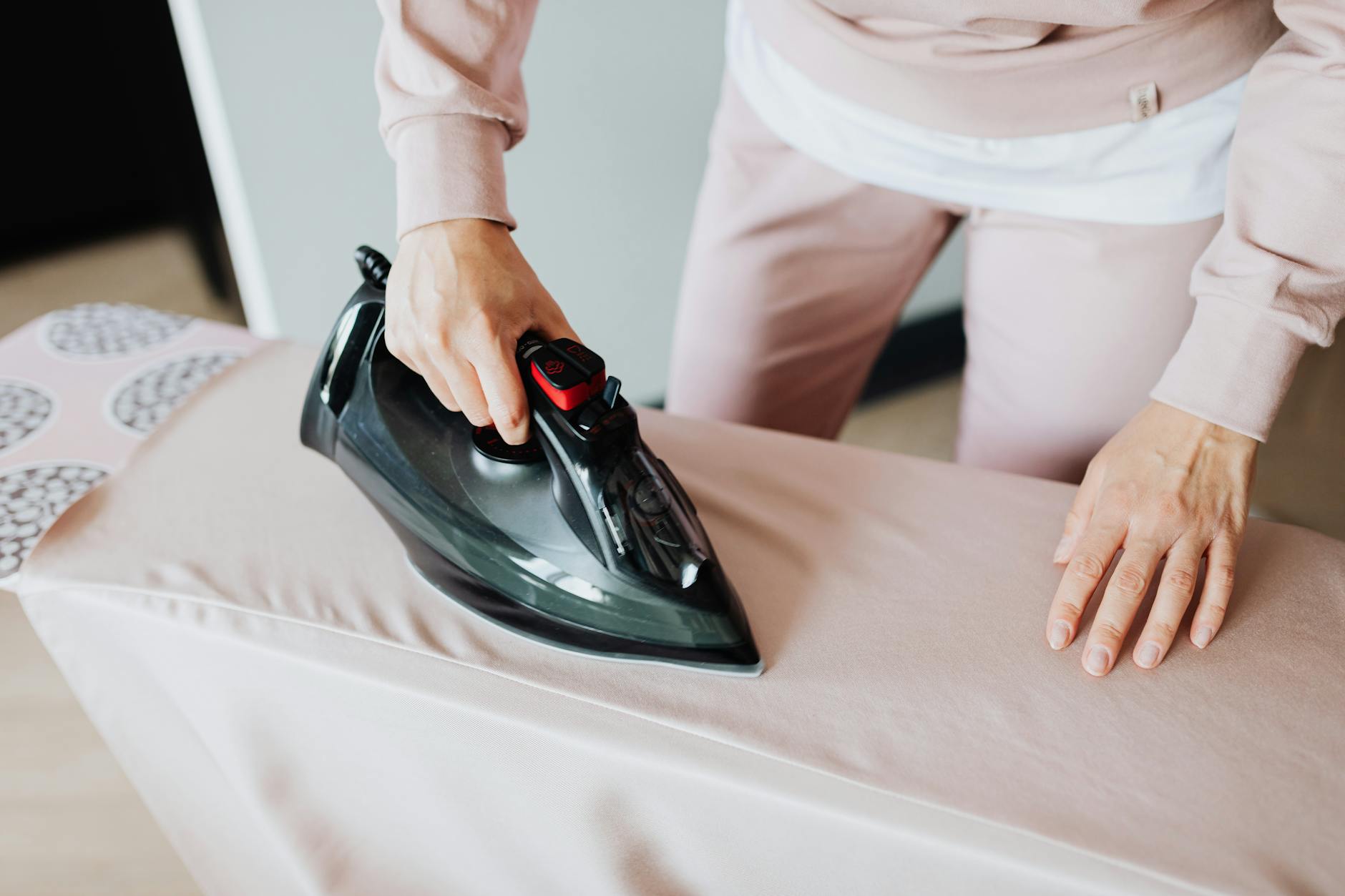 There you have it: the five most common ironing mistakes and how to avoid them. With these tips, you'll be ironing like a pro in no time. 
If you found this article helpful, don't forget to check out the rest of our blog. You'll find more tips and tricks to improve your fashion, beauty, and lifestyle.