Recently updated on October 25th, 2022 at 11:00 am
Homeowners examine dozens of countertop designs before choosing one for their kitchen. Most of them consider the colors, textures, and maintenance requirements while choosing a material for countertops. However, most people don't pay attention to the countertop edges while selecting them for their kitchen or bathroom.
The edge is one of the countertop's most noticeable elements, yet choosing the proper material is a chore for most homeowners. Whenever family members or guests are in the kitchen, they assemble near, sit next to, lean on, and bump into the countertop edge. So, the countertop edges need to be made safe to walk around.
Sharp edges can pose a serious risk to homeowners and guests if they bump into an edge accidentally. Rounding the edges is a way to minimize the risk of injury and create a safe environment in any kitchen. Bullnose countertop edge is a type of edging treatment that professionals do to round the edges of countertops to make them safe to walk around.
Bullnose countertop edges 
Some countertop materials might not be compatible with all edge styles. Since quartz is sturdy and can accommodate even the most intricate edge patterns, quartz countertop edge profiles are typically the most varied. Options for laminate countertop edges are typically more constrained. Find out what kinds of contemporary countertop edges are possible for the material of the counter by asking the manufacturer.
To know more about contemporary countertop ideas for modern homes, go to the Caesarstone blog here.
What is a bullnose countertop edge?
Bullnose edges are bent at the top and bottom for an equal finish. Although they work well with any counter material, they are one of the most popular granite countertop edges because they are generally flattering for almost any kitchen. Bullnose edges are good for all countertop materials because they can give the impression that the material is more substantial and opulent. In addition, the bullnose countertop edge adds a stylish touch that is kid-safe and easy to maintain.
Here are some of the design ideas that homeowners can try for their kitchen spaces:
1. Kitchen island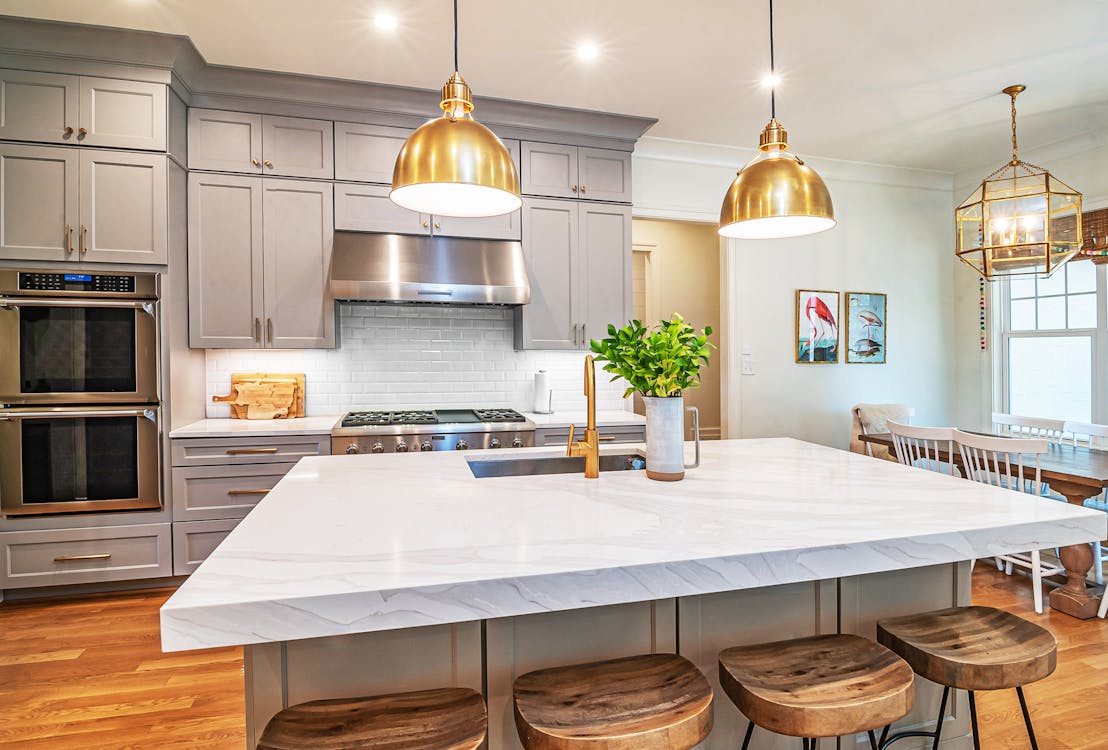 Kitchen islands are a place where countertops are mostly used. As an island is in the middle of a kitchen with free space on all sides. So there are higher chances of bumping into the corners or edges. If the edges and corners are sharp, it can lead to an injury if anyone bumps into them accidentally. Rounding the edges of countertops into a bullnose edge shape can make them safe and smooth. Installing a quartz or granite countertop with a bullnose edge can make the kitchen islands safer to walk around and work.
2. Single corner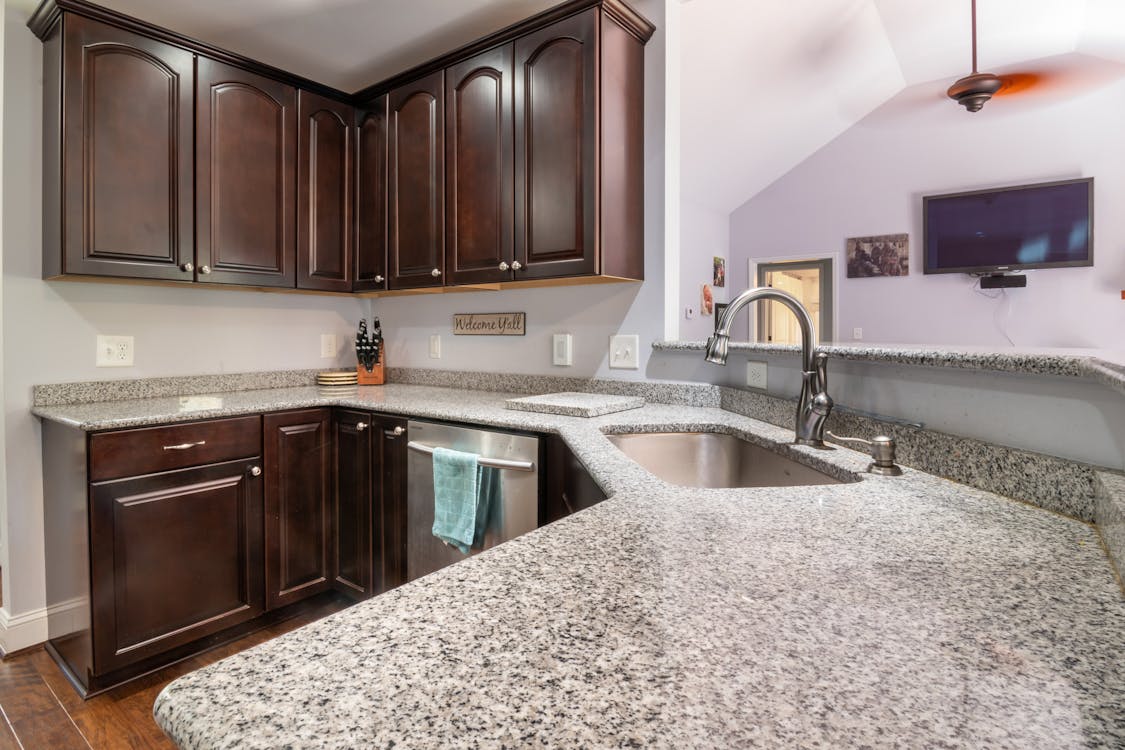 This is the case where a countertop is attached to walls from two sides, and a corner is visible. Bullnose countertop edge is extremely important in such situations, as rounding off the edge and corner from top to bottom can make it safe to walk around. A black countertop with white cabinetry looks amazing in the kitchen, and rounded edges make it more appealing to the eyes. In addition, homeowners can place light-colored appliances and kitchen accessories to make them more visually appealing.
3. Countertop with sink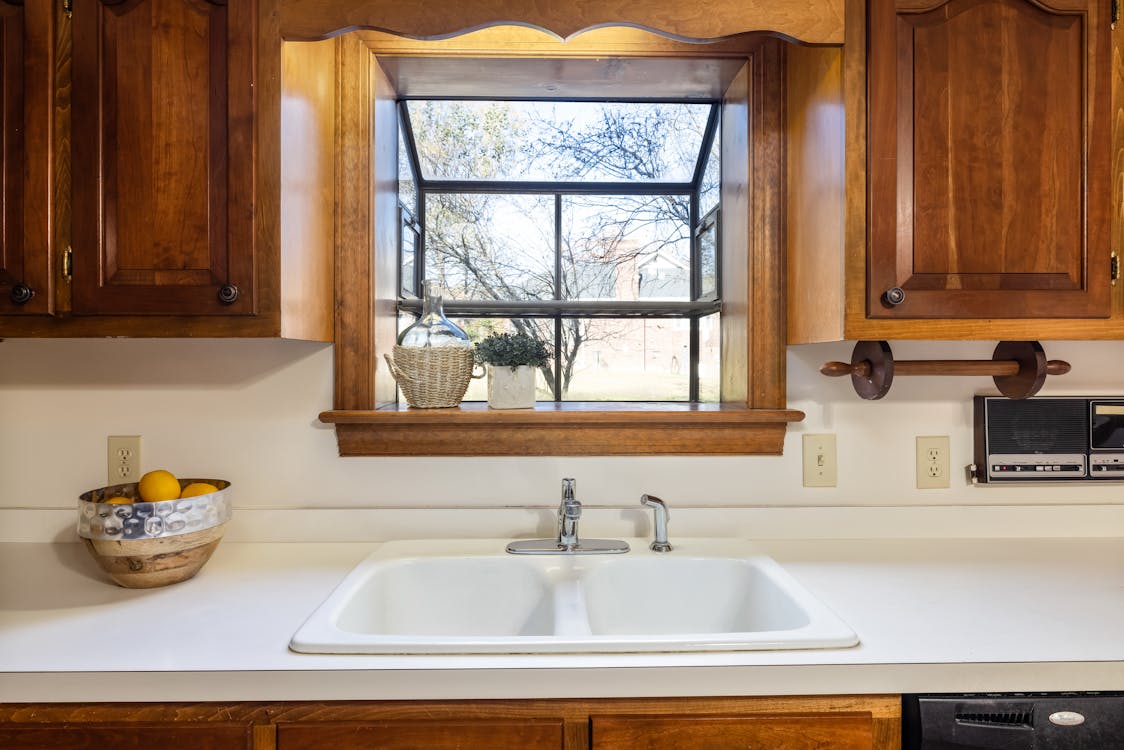 Many kitchens have a countertop with a sink installed and an edge towards the kitchen space. If this edge is not shaped, it would have sharp edges. Homeowners can undergo the bullnose edge treatment on this countertop to make it round from top and bottom. The bullnose edge looks aesthetically pleasing on white-colored countertops, and dark cabinets under the countertops add to the contrast.
4. Dining table countertop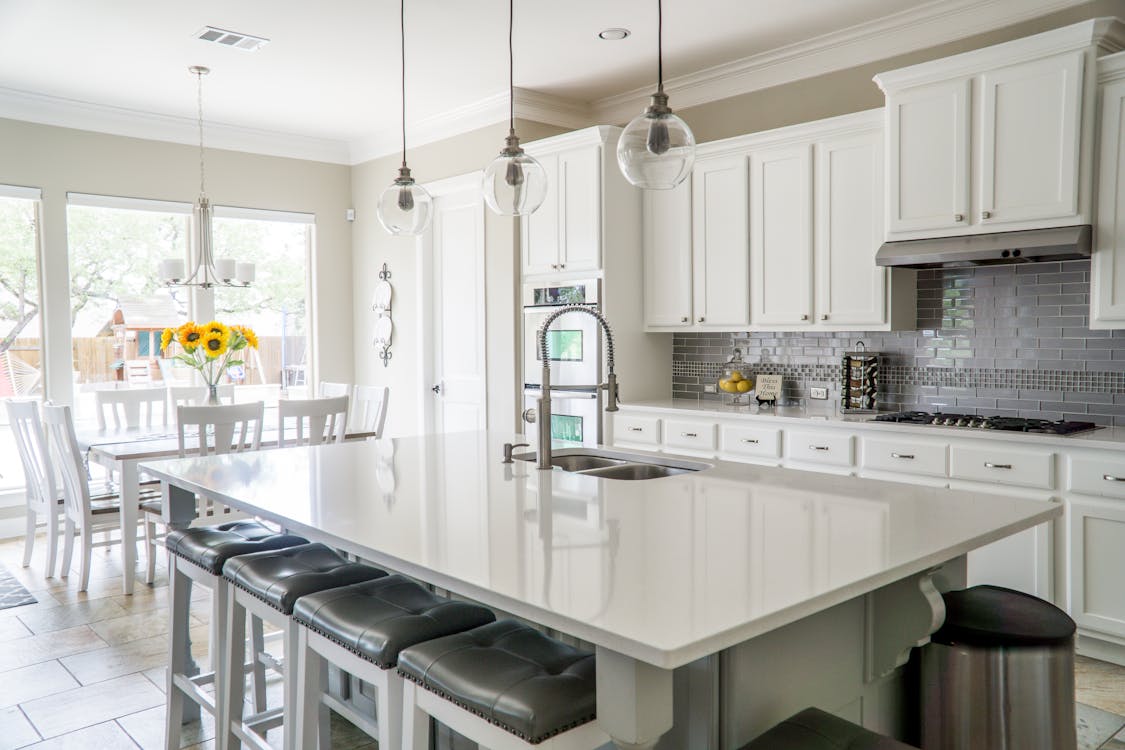 A dining table is where homeowners dine with all their family members. If the table is made of a countertop, the edges need to be rounded to make it smooth and safe for the users. Most people put their forearms on the edges while dining on a table, and sharp edges can harm the arms. A bullnose countertop edge is the right solution for dining tables. A white quartz countertop with a bullnose edge looks great when combined with metallic black chairs or any other dark color. Bullnose edging makes the dining table countertop safe and comfortable for kids and family members.
5. Bar at home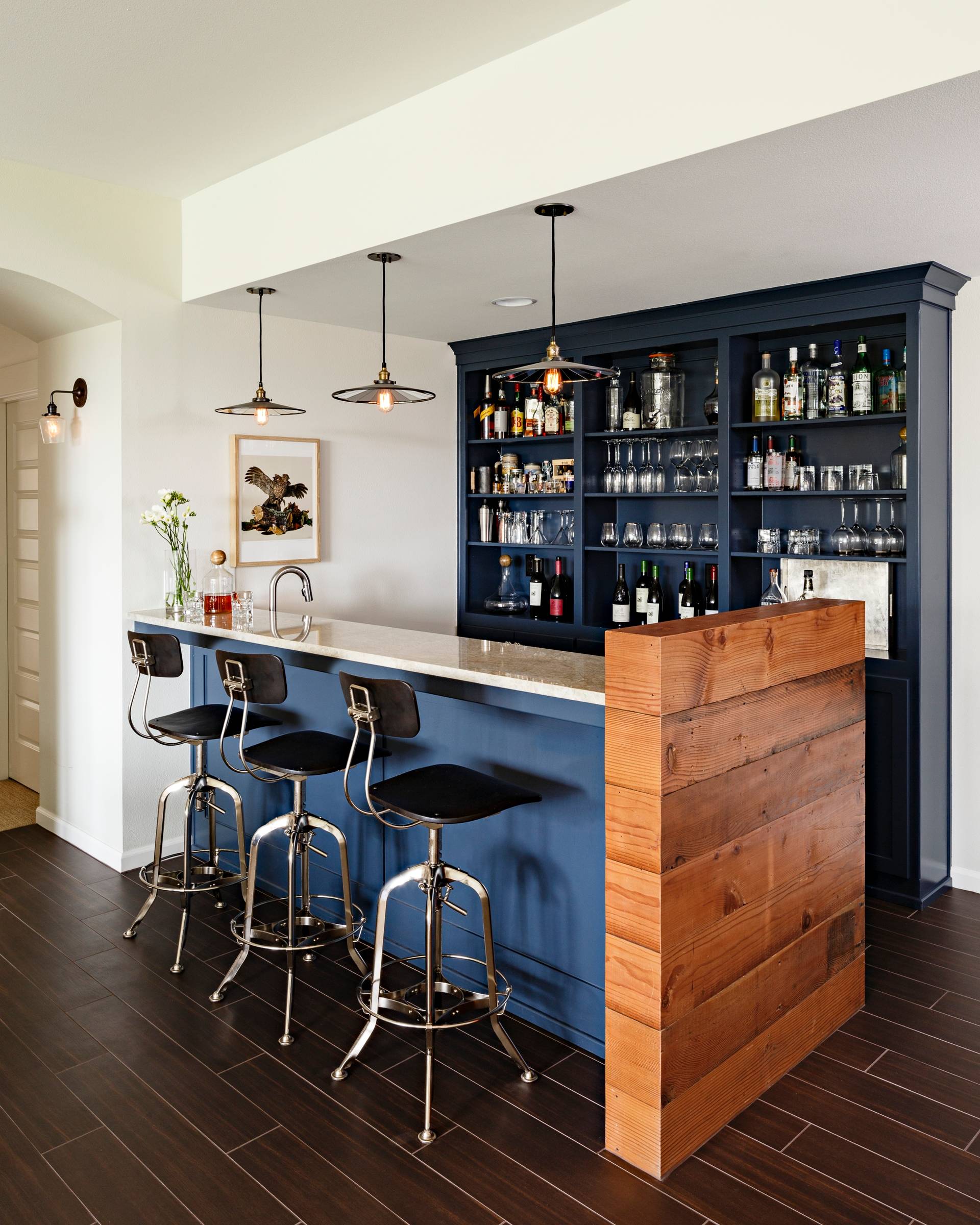 Image source: https://www.houzz.com/
Many people are fond of having a bar at home where they can enjoy their drinks. The home bar tile countertop is a great place to spend time relieving everyday stress. Bars usually look great in dark colors. A matte black tile countertop with a light-colored backsplash can create a great place to enjoy drinks in the evenings. A bullnose tile countertop edge can enhance the aesthetics of any bar, especially the home bar.
6. L-shaped countertop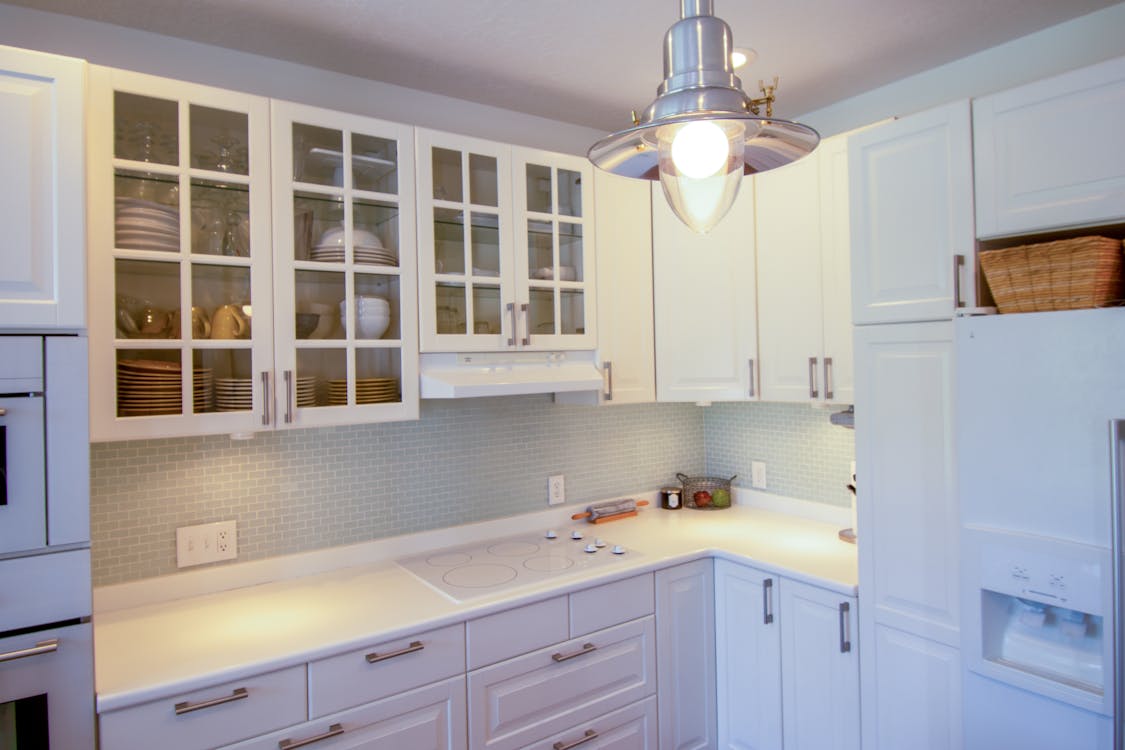 The L-shaped countertops are a great addition for homeowners who want a unique design for their kitchen. L-shaped countertops can have two corners and multiple edges in the kitchen space. Bullnose edging is the perfect solution for L-shaped counters, making it safer to work near them. Bullnose edges also make it easy to clean and wipe the L-shaped countertops.
Pros and Cons of bullnose countertop edge
Pros
Full bullnose edges are highly safe for children.

Contemporary and modern stone edge design.

 No risk of kitchen countertop damage.

 It can function in a conventional kitchen.

Works nicely with natural stone, quartz, granite, dupont, and more.
Cons
Easily spilled liquids enter the cabinets through the bullnose edge.

Crumbs are difficult to remove from the countertop because they hide beneath the bullnose edges' curved surface.

Homeowners need to monitor the underside of countertops to check for any stains from spills.
Bullnose countertop edge — Conclusion
Bullnose countertop edge is the perfect solution for people with kids and elders in their homes. The edging technology makes it safe for children and adults to walk and work around the countertops. It works well with all types of granite, quartz, and other countertop materials. 
A quartz countertop with bullnose edge designs with a backsplash contrast can enhance kitchen aesthetics to a great extent. 
Knowing the benefits of bullnose countertop edges, homeowners can decide to install them in their kitchen or other interior spaces to create a safe environment in their homes.