Recently updated on October 25th, 2022 at 11:01 am
Have you ever wondered what makes great travel videos stand out? There are many reasons why people love watching travel videos, whether they're trying to figure out where to visit next or because they're looking for inspiration and want to get away from their everyday lives. Still, no matter the reason, the fact remains that cool travel videos are captivating and inspiring and showcase not only places but also how people interact with their surroundings. 
In this article, we'll be giving you some great tips on how to create your great travel videos!
No matter how great your editing skills are, you can't make a cool travel video if your shots are terrible. That's why it's important to get the best footage when shooting. 
Step 1: Choosing Your Travel Destination
When planning your video trip, the first step is choosing your destination. You'll want to pick a place with plenty of activities and sights to keep you busy, but it isn't so popular that it will be challenging to get good footage. Once you've decided on a destination, start researching the best time of year to visit. 
You'll also want to look into what kind of equipment you'll need for filming in different locations. For example, many outdoor scenes require an action camera like a GoPro or Sony Action Cam. Be sure to pack extra batteries or charge them ahead of time, as well as backup memory cards just in case you run out of space. Once you've made your final plans and packed your gear, it's time to go on your video trip!
Step 2: Choose Your Video Equipment
When it comes to travel videos, you don't need the most expensive equipment to get great results. In fact, many smartphones now have cameras that are more than good enough for travel videos. If you do want to invest in some extra gear, consider a portable tripod and an external microphone. These can help improve the quality of your videos without breaking the bank.
Step 3: Quality of Shots
Here are eight tips to help you get great shots:
Find the best light: Natural light is always best, so try to shoot during the day or early evening.
Get close to your subject: This will help you capture all the details and create a more intimate feel for your video.
Use a tripod: This will help keep your shots steady and avoid any unwanted shaking.
Shoot in high definition: This will ensure that your videos look sharp and clear. 
Avoid camera shakes by keeping your hands as still as possible: Be sure to use a remote control or timer setting on your camera if you don't have access to a tripod.
Make sure there isn't too much movement in the shot: like leaves blowing in the wind, waves crashing on the shore, etc.
Take time with each shot: no one wants to watch an entire minute of nothing but waves crashing on the shore!
Give plenty of thought to what angle and lighting suit your subject best: these two elements will be crucial for creating quality world travel videos.
Step 4: Scout Locations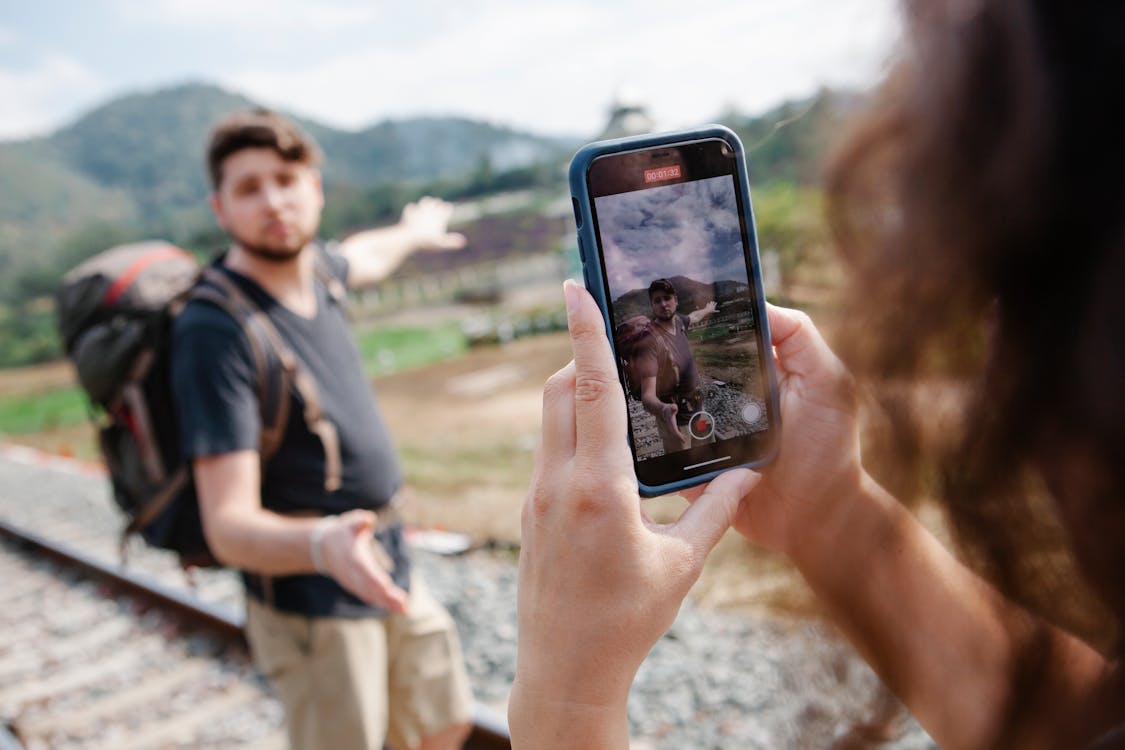 Before you start filming, do a walk-through of your intended locations and note the best spots for set-ups and camera angles. Once you have an idea of the shots you want, it's time to start setting up your equipment. Get all the necessary permits if you're filming in a public space. You can also find out if there are any restrictions on when or where you can film at the location.
After you finish recording and gathering all your footage, it's time for the editing process. This is where you can get creative and tell your story in the most engaging way possible. Keep your audience in mind while editing, and try to hook them in from beginning to end. Once you're happy with your final product, share it with the world! And don't forget to keep improving – the more you practice, the better your videos will become.
Step 6: Choose the Right Mode of Transport for Your Travel Plans
There are a few things to consider when choosing the right mode of transport for your travel plans. If you're flying into Vancouver International Airport, you might consider renting a car from Vancouver Rentals Cars. This will save you time and money, and it will also allow you to make videos with ease. When you are in a new city and don't know your way around, driving your private car gives you the freedom to explore on your schedule. 
Car rentals at Vancouver international airport are quick and easy, with many vehicles. If you're under 21, don't worry – Under 21 car rental at Vancouver Airport is also available! All you need to do is make sure that you present a valid form of identification before picking up your vehicle.
Vancouver international airport car rentals are very convenient and efficient. You'll be surprised at how easy it is to get a car from there. There's no need for a reservation because these rental companies have cars available at all times of day and on short notice.
Conclusion
Now that you know how to shoot cool travel videos, there's no excuse to start planning your next video trip! With a bit of preparation and these practical tips, you'll be able to create great travel videos that you'll be proud to share with your friends, family, and the rest of the world. The most important thing is to have fun and enjoy the process of shooting your video, so it doesn't feel like work! Dealing with travelers' sicknesses is also essential because it can put a damper on an otherwise great vacation.