Recently updated on October 25th, 2022 at 11:29 am
Planning a vacation can help you see something new and enjoy yourself. There are a few cities that you can you should include on your list, with Washington DC being one of them. 
There are plenty of reasons that you will enjoy a trip to the nation's capital, so get to know what attractions will suit you. Keep reading to learn more about things to do in Washington DC. 
1. Take a Trip to the Smithsonian and Other Museums
You'll get to appreciate art, history, and so much more when you visit the Smithsonian and other museums. 
The Smithsonian has been in existence since 1846 and remains world-class in terms of attractions and landmarks. This institute is actually a set of close to 20 different museums and also includes a zoo. 
No matter what sort of exhibits you would like to turn to or appreciate, there is a variety that the Smithsonian can provide. Some of these include the Smithsonian American Art Museum, National Museum of African American History and Culture, National Air and Space Museum, and the Smithsonian Gardens.
2. Visit the Capitol Building
If you're going to visit Washington DC, make sure that you also set aside some time to visit the capital building. By visiting the Capitol, you will be able to see history in person, since this building was constructed in 1793. 
It allows you to appreciate classic architecture, in addition to walking around the national mall, which is where so many historic speeches took place. The building itself is where the House and Senate conduct business, and you will gain an appreciation for how your government operates. 
3. Go Watch Some Sporting Events
Sports nuts will also appreciate the fact that there are plenty of games and matches that you can view. The DC area is home to several professional teams, such as the Washington Football Team, the Washington Capitals, the Washington Wizards, the Washington Nationals, DC United, and Washington Mystics. 
You will also be able to check out college athletics, such as Georgetown basketball. You're also a subway trip away from checking out the Baltimore Orioles and Baltimore Ravens.
4. Hit the Waterfront to Take in the Scenery or a Festival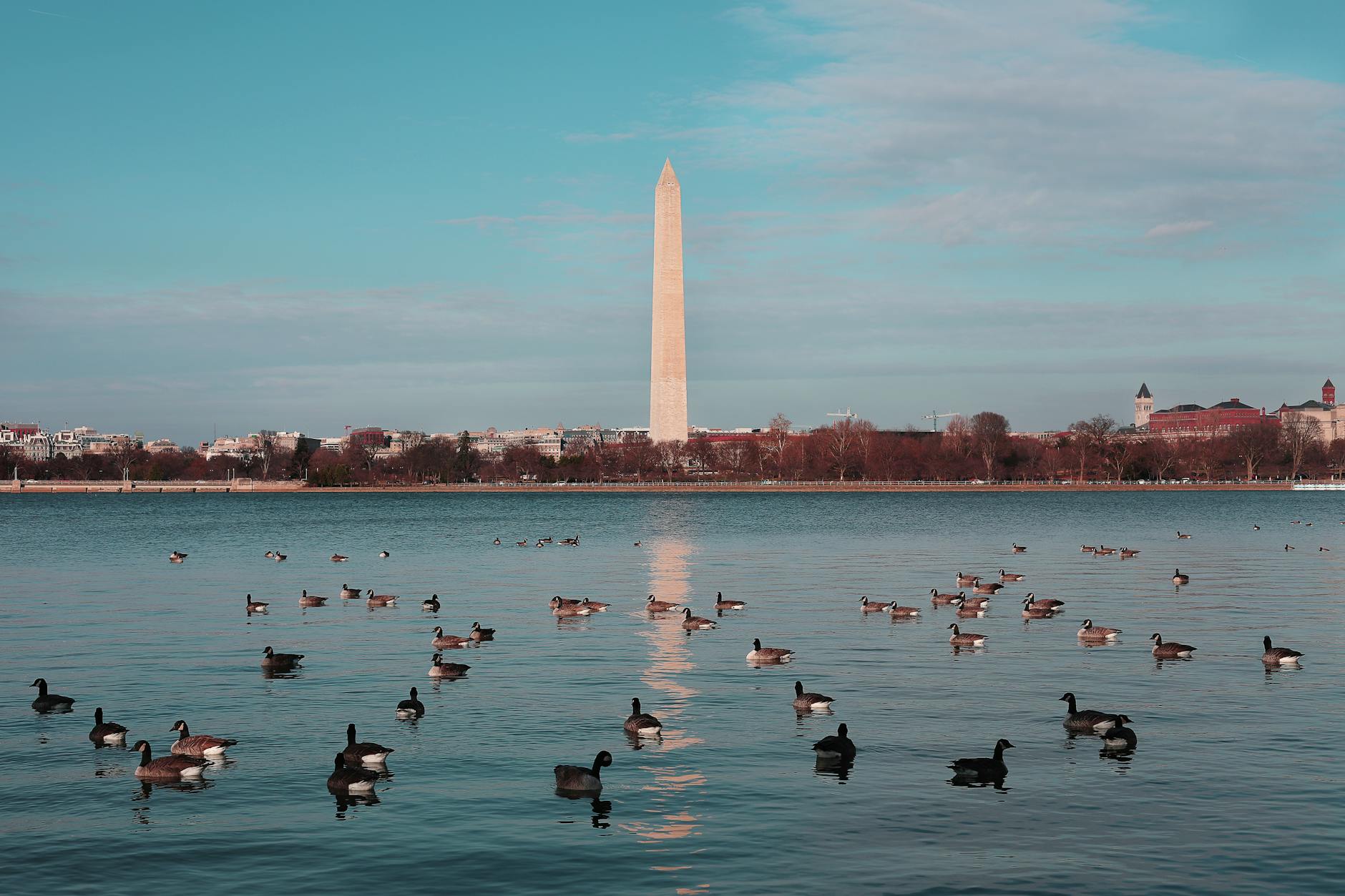 When you take a trip to DC, make sure that you also check out the waterfront. This is a scenic location that you will appreciate when you are looking into a nice place to spend time. 
The waterfront is home to plenty of festivals, and it's not uncommon for you to see several food trucks parked. 
5. Try Out Some Great Food Outings
Since Washington DC is such a great tourist attraction and a large city, you will also appreciate the fact that there are several different food outings that you can check out. Whether you like a nice steak, fresh seafood, or ethnic cuisine from all over the world, you can take your pick. 
Consider planning out lunches and dinners so that you can unwind in the middle of your sightseeing. DC also happens to be home to a variety of brunch spots that will let you enjoy fresh offerings and bottomless mimosas. 
Book some reservations so that you can secure a table at a renowned restaurant in the area. 
6. Take a Tour of the White House
The White House should also be on your bucket list of attractions that you should check out. This is where the president lives and works, and is one of the oldest buildings in United States history. 
It was built in 1972 and is one of the most iconic and recognizable structures in the world. You will be able to plan a tour of the White House so that you can see it for yourself and get to appreciate the architecture, decorations, and history that goes into it. Definitely make sure that it is on your list before you leave the city. 
7. Head Out to Experience the Nightlife
You will also love the fact that Washington DC has some amazing nightlife. Whether you would like to pay a door fee and grab a wristband to get in or get a table and bottle service, there are several different nightclub and lounge options that you will appreciate. 
Figure out what events are going on and how you can get on a list, or which artists are in town. 
8. Go on Some Shopping Excursions
There is also plenty of dynamite shopping when you decide to go on excursions. Whether you'd like to purchase some quality clothes, souvenirs, jewelry, luggage, or anything else, you can find the highest standard of stores in the capital. 
Set aside some money in your trip budget to shop at the best places so that you can go home with plenty of bags. Since the shopping centers are often packed and in high-traffic areas, make sure that you also plan for parking. 
You can even phone to pay for parking so that you can maximize your time and money during the trip. 
Find Out the Best Things to Do in Washington DC
When you follow the tips above, you will be better able to plan a trip. Understanding the best things to do in Washington DC will help you when you're trying to maximize your travel experiences. 
We can also help you out if you're looking to learn about a host of other topics. 
Check out our site to learn more about business, travel, and other things that can help you live a rewarding life.