Recently updated on October 25th, 2022 at 11:15 am
We work for a third of our lives. You're supposed to be productive, creative, and sociable while at work. Your office's design has a significant impact on how you feel and think. That's why you'll need to put some thought into how you can decorate an office.
We're sure you've attempted to battle for the window seat or wished you could add some color to the walls if you haven't consciously observed how your mood is impacted in various surroundings.
This is an external manifestation of your inner desire for a relaxing environment.
This is essential for everyone, not just employees. Employers should keep in mind that millennials want to be satisfied at work and are seeking more than a salary. Keep on reading for our full breakdown on how to decorate your office and make it cozy. 
How to Decorate an Office 101: Color Palette Selection
1. Let's start with the basics. 
Incorporate your brand's colors into your area's color scheme to ensure that your place has a consistent style that reflects who you are and what you do.
Employees may have a deeper connection to the firm and be more motivated to create a good company image if your brand is included in the workplace design.
Colors may have a profound psychological effect on individuals, making them feel better.
2. Use Rugs to Define Various Areas
Rugs are an excellent method to define different areas without erecting physical boundaries. If you have a bigger room with many parts, use carpets to divide them.
You may also use rugs if your workplace is smaller. Put one beneath your desk to serve as a lovely accent, or place one outside your office doors. Even just one or two may make a big difference in the way your room looks.
You can also educate yourself about the best office space for rent before bringing in the decor. 
3. Decorate Your Walls: Hang Unique Pieces of Art
Hanging art can make your workplace seem a lot more fascinating, thoughtful, and roomy if you're searching for excellent tiny office decor ideas.
Keep it simple with black and white wall hangings or make a statement with colorful, eye-catching artwork that will brighten your day every time you pass by.
Adding canvas prints to the walls of your workplace may be a lovely way to showcase your company's heart and intellect.
4. Bring in Some Fresh Furnishings
These days, there are a plethora of choices for quirky sofas, chairs, training desks, tables, and the like
You will, without a doubt, discover some furniture that speaks to your brand, ranging from cute little ottoman chairs to avant-garde chaise lounges.
Wayfair and Houzz are excellent places to look for one-of-a-kind furniture.
5. Hang Mirrors
Mirrors may completely transform the appearance of your workplace. They polish and professionalize your workplace, and they can make any room seem larger, making your work feel more open and welcoming.
Bonus: Your colleagues will no longer need to go to the toilet every time they need to double-check their look before a presentation.
6. Take Advantage of an Accent Table
Abstract art may be bothersome for some people.
But when placed in the appropriate area at the proper angle, a quirky accent table can be a really amazing centerpiece for your workplace. And, it can also serve as a wonderful discussion starter when meeting new customers.
7. Sort Your Office Items by Color
Matching pencil holders and staplers not only help you appear tidy, but they also help you stay organized. Some colors have even been shown to improve critical thinking abilities.
Color has a big impact on how productive you are. Blue hues influence your intellect, red colors your body, yellow colors your emotions, and green colors your "balance," according to scientific studies. You may significantly affect your work behavior by mixing these colors.
Purple is a great hue to choose if you need to be imaginative. The blue and red colors stimulate your brain synapses, resulting in a mind-body sensation.
If you search for the most productive color, you'll come up with a lot of results that indicate blue is the answer. If you spend your days thinking, experts suggest painting your workplace blue and adding a splash of orange. Your mind-stimulating space will be filled with emotion as a result of this.
8. Make Use of a Cute Cup
Enjoying a good cup of one of my favorite drinks in the morning is one of my favorite ways to start the workday. We like mugs with brightly colored patterns and motivational phrases because they always lift my spirits, make me feel good, and remind me to remain hydrated.
They may also assist give some additional color to any work area, which is a bonus. I usually make sure I have a choice of cups and tumblers to pick from, whether it's a refreshing iced coffee or tea for a hot summer day or a nice cup of hot chocolate, tea, or coffee for those chilly winter mornings.
9. Display an Array of Healthy Snacks
Setting up a bright food display is an appealing and tempting approach to encourage your employees to consume nutritious snacks throughout the day so they can remain sharp and focused.
Place a fruit dish, snack bars, and bottled water on the table for everyone to grab when they need a boost of energy.
10. Include a Bookshelf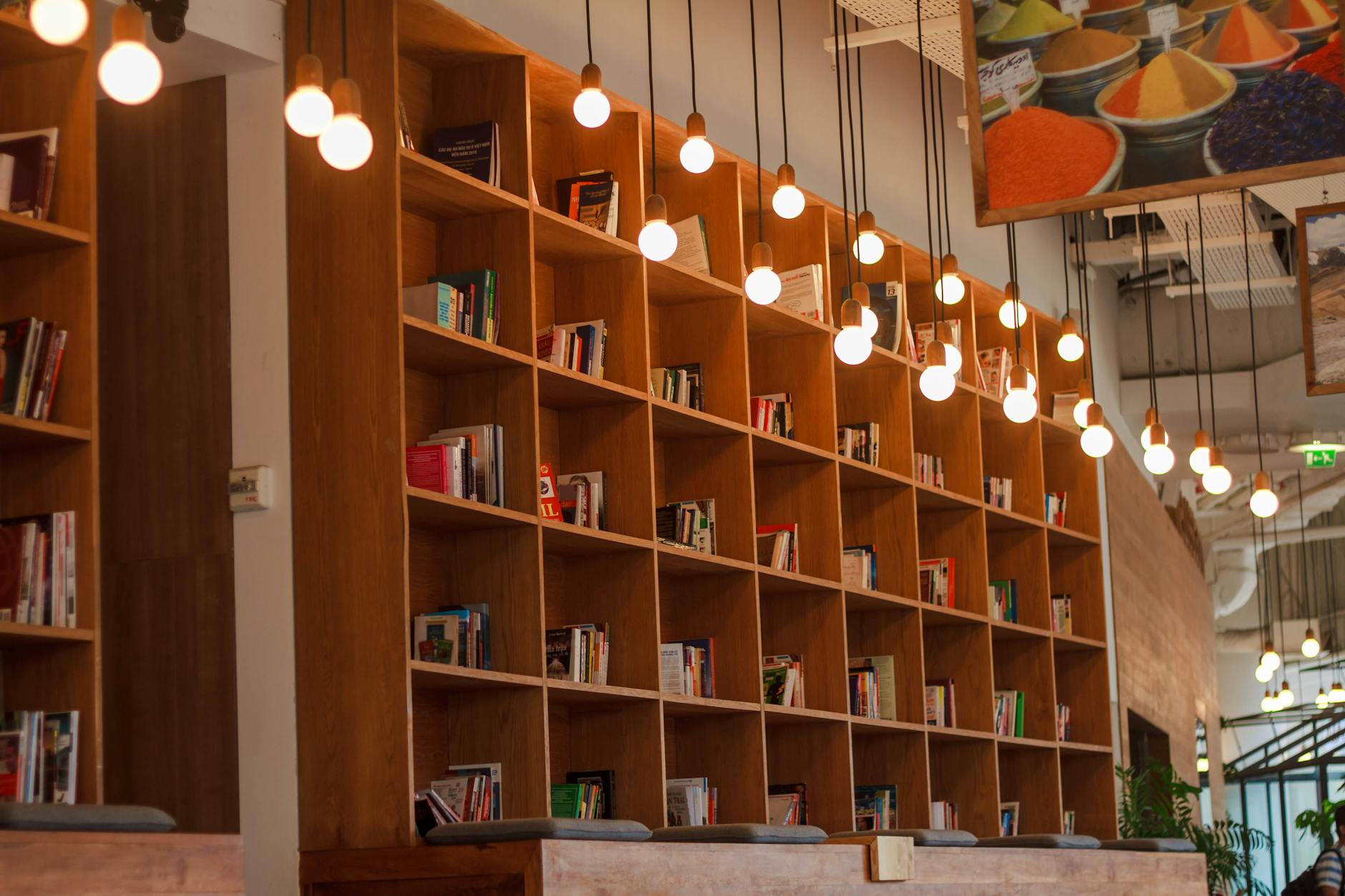 Stock some of the workplace favorites on a bookshelf in a meeting area or community room if your office loves to stay ahead of the competition with professional development and business literature.
If you don't have space for this, just stack some books on a coffee table in a common area of the workplace that connects to your company's mission and promotes creative thinking.
Office Decoration Guide: Simplified
If you consider yourself terrible at decorating spaces, but you're still bothered by how plain and dull your workspace looks, then it's time for a change. 
We hope that our guide has shed some light on the simple ways to decorate an office, no interior design experience is required.
And, if you feel like you learned a lot and you're hungry for more, we've got your back. Check out our workplace and lifestyle sections for more tips and tricks.