As a business owner, you know that your office design has a huge impact on everything from the atmosphere of the workplace to the productivity of your employees. As such, it's important to get it right!
But with that level of pressure, making the right decisions in terms of modern office designs can feel overwhelming. Because of this, we've put together a few of the best office design tips to help you along the way.
Regardless of the type of business you run, if your employees work in an office setting, these tips will take your office from ordinary to amazing.
1. Have an Aesthetic in Mind
Before you begin any design project, the first step is to come up with an aesthetic that you'll keep in mind throughout the process. Start by writing down a few of your favorite office design ideas, then narrow it down to the one you'll be using.
Do you want things as light and airy as possible? Do you want a subtle palette with pops of color throughout? Do you want a modern or traditional vibe?
Obviously, your direction when designing a doctor's office might look a lot different than if you were designing. Knowing which direction you're going in terms of your design is essential to creating an attractive office space.
2. Provide a Variety of Workspaces
One of the most beneficial things you can do, both for your office design and the productivity of your employees, is to provide a variety of workspaces. Everyone thrives in different environments. By only providing one type of workspace, you're inevitably going to make it harder for a percentage of your employees to do their best work.
Let's say you want a big, open room filled with desks and computers where people can work separately but near enough to each other for easy collaboration. In this design, you'll want to provide a quiet break-out space where people can work on their own, away from the hustle and bustle of the main office environment.
On the other hand, if you have a lot of separate, smaller offices in your plans, you need to also provide a collaboration area where people can work in a more relaxed space.
3. Give the Office Plenty of Light
The importance of providing plenty of light in your office cannot be overstated. A dimly lit office will affect your employees' moods and make it more likely that they become tired and unmotivated throughout the day.
This is because light, but more specifically, natural light, provides a variety of benefits to the human body. It improves both mental and physical health and helps people to feel more alert and focused.
In a best-case scenario, your office would be full of windows that let the sunlight in. But this is unrealistic for many business owners, whether due to location or budget. If you don't have the ability to give your office the number of windows it needs to be well-lit, make sure that you provide both overhead lighting and task lighting.
Regardless of your chosen aesthetic, your design should include enough light to make it bright and cheerful within your office.
4. Don't Neglect Your Break Areas
No business owner should ask their employees to work all day long without breaks. This is not only harmful to their mental health but their productivity as well. The key to peak productivity is taking frequent breaks!
With this in mind, it's important not to neglect your break areas. And instead of installing a vending machine and a couple of uncomfortable plastic chairs in a corner of your office, invest in this space.
Your office break area should be as welcoming and comforting as possible. Purchase a comfortable couch or two and provide a dining area where people can enjoy lunch or take a relaxing coffee break.
To take it a step further, you could provide television and a few video games or create a walking track around the perimeter of your office for employees to get up from their desks and stretch their legs throughout the day.
5. Choose the Right Colors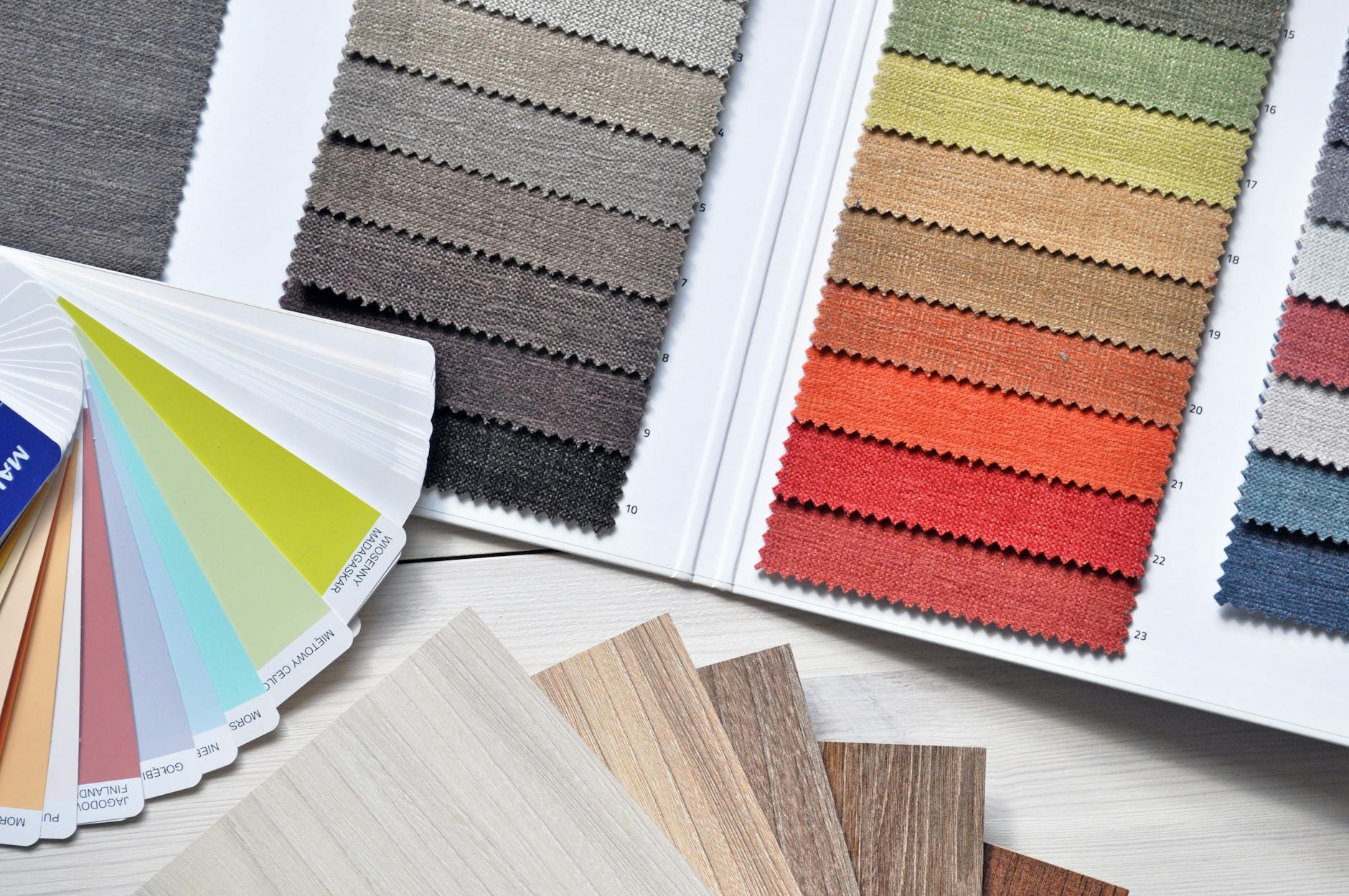 Colors aren't quite as important as light in terms of the mood of your employees, but they're still an integral part of your design. Different colors have different effects on our emotions and behavior, and choosing the right ones can make all the difference in your office's happiness and productivity.
For example, white is bright and clean but can feel uninspiring, while blue is one of the most productive colors and inspires relaxation and thought. When in doubt, it's better to use color as much as you can than to design a stark white office.
6. Don't Forget the Decor
Last but not least you can't forget the decor! Remember, the goal here is to make your office a joy to be in. If your employees enjoy coming to work every day, they're going to be more inclined to give their best work.
Indoor plants are a fantastic idea, as they provide many health benefits, look great, and are easy to care for. In addition to greenery, you should have some art pieces, small knickknacks, and personal items.
It's a good idea to invite your employees to bring in a few decor items of their own as well to decorate their immediate space. This will help to lower stress and make them feel more at home in their workspace.
Improve Productivity by Perfecting Your Office Design
When you first look at the blank slate that is an empty office, or an office makeover, the endless options can make decisions feel impossible. But with these office design tips, you have everything you need to create an office that people will love to be in, boosting your and your employees' productivity as a result.
Looking for more office design tips and tricks? Be sure to check out our blog!