Recently updated on October 25th, 2022 at 11:43 am
As of 2020, the US jewelry market was worth over $2 billion. Because of this, there is a lot of variety in the stones and cuts that you can choose for engagement rings and other romantic gifts.
Learning about diamonds vs moissanite is a good first step towards choosing the right piece for your loved one. Read on to learn more about the difference between diamond and moissanite!
1. The Fire of the Gemstone
Every diamond has two aesthetic components: brilliance and fire. Brilliance refers to the white flashes within the stone while fire refers to the colored flashes within it. Moissanite has both of these components as well, but it has significantly more fire.
Because of this, moissanite rings will contain more rich colors when the light reflects off of them. The wearer will see not only white but also reds, yellows, and blues.
2. Clarity Imperfections (and Lack Thereof)
Because diamond occurs naturally, each stone is different. When weighing the pros and cons of diamonds it's important to consider if you're okay with some clarity imperfections as a result of its natural growth. If you prefer a completely consistent stone with no flaws, moissanite is likely a better choice.
3. Durability and Toughness
Diamonds are a 10 on the Mohs hardness scale and therefore are the hardest and most durable stone out there. Because they last forever, they're often known as a symbol of eternal love.
Moissanite is the second-hardest material that is used as a gemstone- it's a 9.25 on the Mohs scale. It can really only be scratched by diamonds, so it's also sure to last a lifetime assuming that you don't store it in a box with your diamond pieces.
4. Natural vs Artificial Stone
Diamonds that are naturally mined from the earth can be up to 3 billion years old. They have ancient origins and have been talked about since the beginning of mankind. Check it out – it's really cool!
On the flipside, moissanite is man-made. It's created in a lab and undergoes no unsustainable mining processes that some eco-minded people may not like. Laboratory creation of gemstones has both pros and cons since it's often more financially viable for some people but is also less natural and rare.
5. Price of Purchase
Moissanite is much cheaper than a diamond is. While you would spend thousands (or more) on a diamond ring for your beloved, you would only spend a few hundred on a moissanite ring of the same size.
This lets you give the special person in your life a larger piece of jewelry than you otherwise would. It also lets you purchase an engagement ring for less money so that you can begin saving for a honeymoon or a home.
Diamonds vs Moissanite: Which Is Right for You?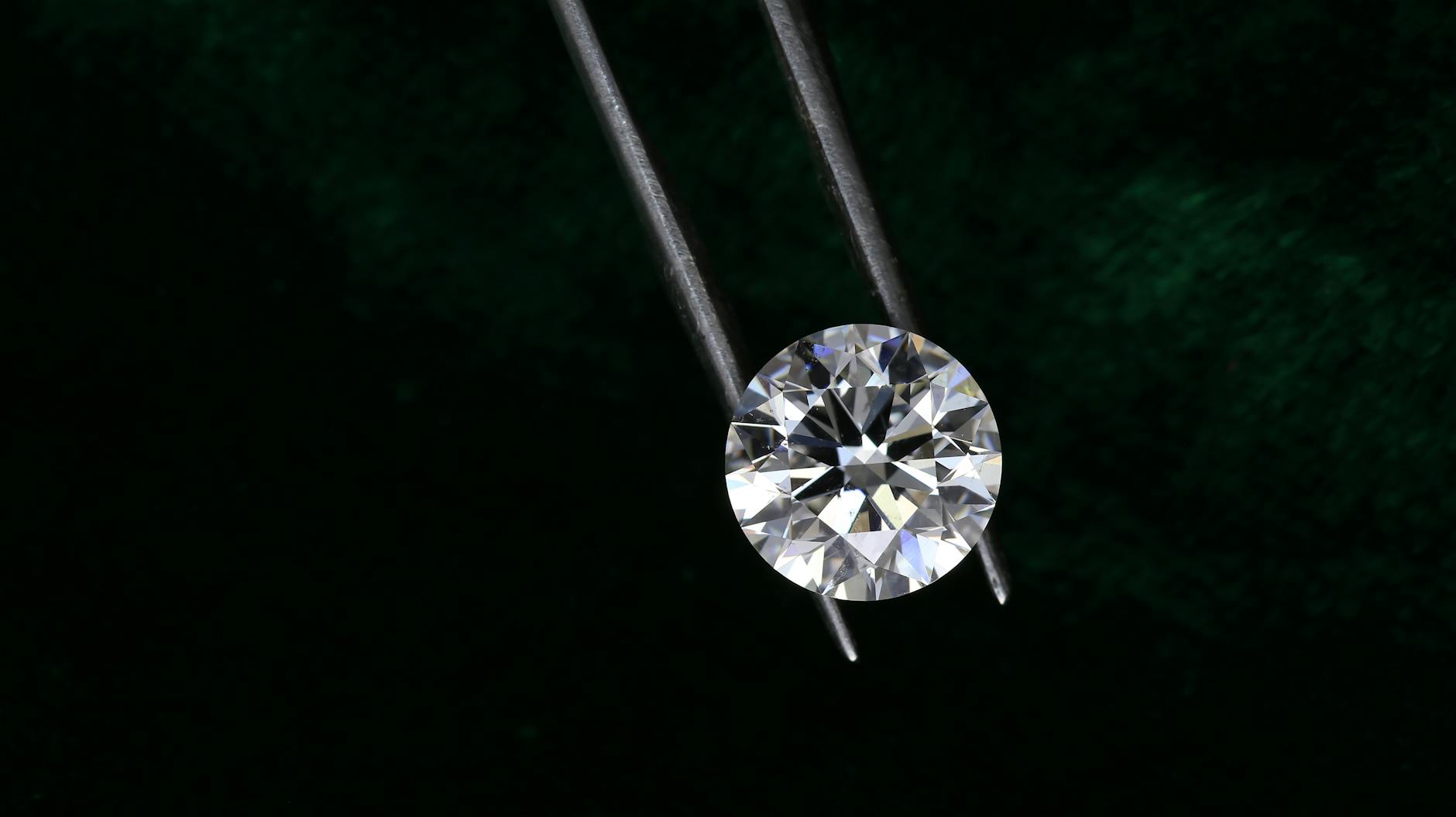 Now that you know the differences between diamonds vs moissanite, it's time to learn more about the jewelry that you can get as a romantic surprise for your loved one.
Check out the 'lifestyle' tab on our homepage to read about recent trends in fashion and accessories. You'll find articles about engagement rings and more, so start browsing ASAP!