When decluttering and cleaning your home, one of the decisions you have to make is whether to keep or dispose of old white goods, which include fridges, microwaves, freezers, dryers, air conditioners, and dishwashers. Depending on their condition, some of these may be damaged beyond repair, requiring you to dispose of them. On the other hand, perhaps you may be planning some home upgrades, requiring you to discard the existing appliances at home to make space for new ones.
Whichever the case is, getting rid of white goods is quite different from handling regular waste. Disposing of them can be more complex, especially since appliances release toxic substances harmful to the environment. As such, knowing how to do it correctly and responsibly is essential. 
This article shares some tips on properly disposing of old white goods.
1. Partner With A Junk Removal Company
You can hire a junk removal company if you don't want to experience problems when disposing of your old white goods. These companies specialize in collecting different types of waste from homes and businesses and disposing of them properly. 
But aside from helping you get rid of old appliances from your premises safely, hiring a junk removal company can help ensure compliance with local regulations. In many states, the law of disposing of white goods can be very complex. If you fail to adhere to it, you can be at risk of facing fines or penalties. The best junk removal company knows all the rules and regulations surrounding the collection and disposal of various types of waste. They can best guide you to ensure you dispose of the white goods properly and avoid government fines.  
There are thousands of junk removal services you can find on the market. But as a good start, you can ask for recommendations from friends and family who have recently hired a junk removal company. You can also search online for service providers within your area. You can check out resources like the Dirt Cheap Rubbish Removal website and others.
2. Consider Donating Old Appliances
Not every white good in your home should go to the landfills. Those in good condition can be donated and used by others. You can donate some of your functional white goods to your relatives or friends. 
Alternatively, you can take them to charitable organizations near you. This can be a church, school, hospital, or children's home. This approach allows you to find your old yet functional appliances a new home and minimize waste in the environment while also letting you help the people in your community.
3. Sell Them
Besides donating old white goods, you can consider selling them. But much like items for donation, you must ensure all the goods you want to sell are in good condition. 
One of the ways you can make money out of your old white goods is to take them to stores that sell second-hand items. You can also conduct a garage sale at home or post your old white goods on online selling platforms. Considering most people are online, you can find a buyer for your old appliance faster.
When selling items online, it's best to use quality photos. This way, potential buyers can have a good overview of the item's condition. On that note, if the appliance has a dent or any other problem, don't forget to include it in the description section for transparency. This increases your chances of gaining the trust of a potential buyer and selling your old white goods quickly.  
4. Consider Trade-In
You can consider a trade-in if you're disposing of your old household appliances to replace them with new ones. This is a scenario where you return the items to the manufacturer in exchange for a newer model or product. However, since the new items are likely to have a higher value, you'll be required to add some cash. But still, it can be a great way to remove old white goods from your premises.  
5. Recycle What Is Recyclable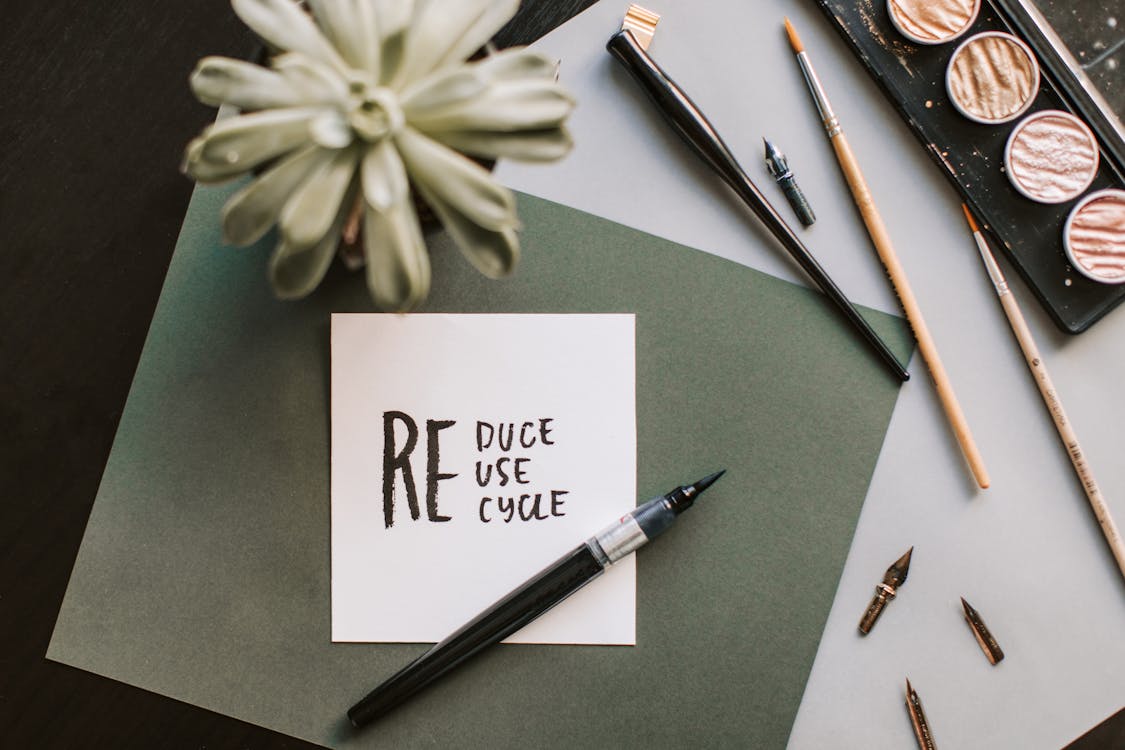 Lastly, you can recycle some of your old white goods. They may not be in good condition or functional anymore, parts like glass, metal, or plastic, but they can be extracted and repurposed. And while recycling seems simple and easy, it'd be good to note that you're handling old appliances here. And as mentioned, dealing with such items is more complex than regular waste due to its hazardous components.
With that in mind, it'd be best to take old white goods to a junk shop and let the professional handle the recycling process.
Wrapping Up
Disposing of old white goods can be overwhelming. This is especially true if you don't know how to handle them. But with the strategies in this article, hopefully, you can be guided to find the best way to get rid of all the old major household electronic appliances from your property.