Recently updated on October 25th, 2022 at 11:10 am
For the past two Easters, we've been a little bit restricted in our ability to celebrate. This has put a dampener on some of the classic seasonal games and party opportunities. But now that Covid-19 is receding, we can use Easter 2022 to make up for lost time with the kids.
Outdoor Easter Ideas for Children
Let's run through a few ideas for Easter activities with children. You can reward success with edible goodies. Chocolate Easter eggs are a great choice for 2022, just as they have been for every other year you can remember!
1. Easter Egg Painting
Egg painting is something that can technically be done indoors, but it's much more fun to do it out underneath the sunshine. Pick out a limited palate, and allow imaginations to run riot. Once you're done painting, you can keep the egg for posterity. 
2. Easter Egg Hunt
The aim of the game here is simple: you set out an area and hide a few dozen eggs in it. Then allow children to go searching. Adult supervision is essential here, as you don't want kids wandering off out of bounds. If you're entertaining children of different ages and abilities, then you might have several different categories of colour-coded eggs, secured in different places.
3. Geocaching
Geocaching is a variation on the classic hunt, where kids look to track down small chests in particular locations, each of which contains a logbook, which you're supposed to add to, and a a few choice items. You can download the geocaching app and find out whether there's a cache near you. Geocaches tend to be hidden, to prevent passers-by from interfering with them. You'll need to uncover them, and sign and put the cache back.
4. Egg and Spoon Race
The egg and spoon race is a bona-fide classic. Depending on the age of your children, you might want to swap the eggs out for balls, or something equivalently bouncy. On the other hand, preserving the egg is part of the novelty. The tension can be unbearable!
Make sure that everyone's aware of the rules before you start out, if you don't want an argument. You're not allowed to launch your egg across the finish line – both egg and spoon must cross the line together. 
5. Potato Sack Race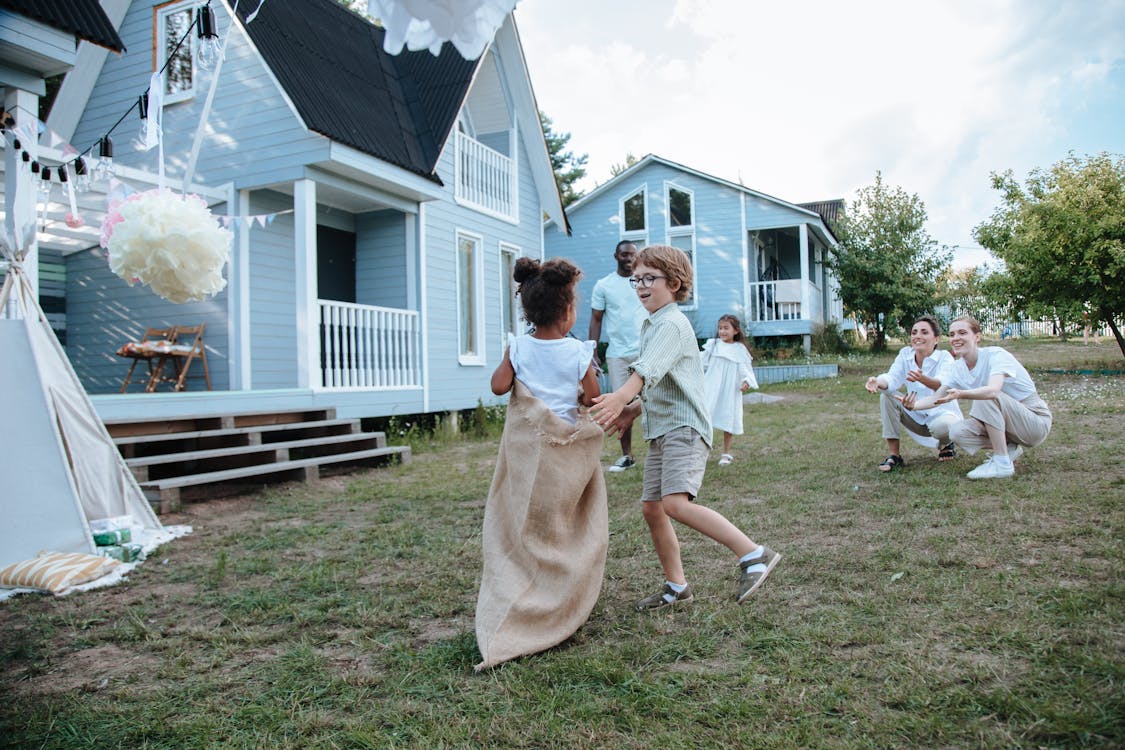 The idea behind this one is simple. You stick both of your legs into a potato sack and hop your way to the finish line. It's a game that requires a little bit of planning in terms of supplies – more so even than the egg-and-spoon race – but the results are worth it.
Make sure that the sack race is a one-off, and that it's suitably hyped. You don't want any best-of-three – or the novelty will wear off.