For LGBTQ couples planning to have a child through in-vitro fertilization (IVF) and surrogacy, choosing the right egg donor is a crucial step in the process. This decision can be both exciting and overwhelming, as it involves selecting someone who will contribute to your future child's genetic makeup.
In this article, we'll discuss the factors to consider when selecting an egg donor for LGBTQ couples and provide guidance on navigating the process with ease and confidence.
Understanding the Egg Donation Process
Before diving into the specifics of choosing an egg donor for LGBTQ couples, it's essential to understand the egg donation process. Egg donation involves retrieving eggs from a donor, fertilizing them in a laboratory, and then transferring the resulting embryos to a surrogate mother who will carry the pregnancy.
This process enables LGBTQ couples to have a biological child, even if neither partner can provide an egg.
Types of Egg Donors
1. Anonymous Donors
Many LGBTQ couples choose anonymous donors, who remain unknown to the intended parents. In this case, the couple will typically receive non-identifying information about the donor, such as physical characteristics, educational background, and medical history.
2. Known Donors
Some LGBTQ couples opt for a known donor, such as a close friend or family member. This choice allows for a more personal connection and familiarity with the donor's background and personality.
3. Semi-Known Donors
A semi-known donor arrangement involves a donor who is initially anonymous but agrees to be contacted by the child once they reach a certain age, usually 18.
Factors to Consider When Choosing an Egg Donor for LGBTQ Couples
1. Physical Characteristics
Many LGBTQ couples desire egg donors with similar physical traits to themselves, such as ethnicity, height, eye color, and hair color. This can help ensure that the child resembles the intended parents.
2. Medical History
A thorough medical history is essential to minimize the risk of genetic disorders and ensure a healthy pregnancy. Review the donor's personal and family medical history, including any history of genetic conditions, mental health issues, or chronic illnesses.
3. Age and Fertility
Younger donors, typically between the ages of 21 and 30, are generally preferred due to their higher fertility rates and lower risk of genetic abnormalities.
4. Lifestyle and Hobbies
Some LGBTQ couples may value a donor with specific hobbies, interests, or lifestyle choices that align with their own. This can include factors such as education, career, athleticism, or artistic abilities.
5. Emotional Connection
When reviewing donor profiles, pay attention to your emotional response. Some LGBTQ couples may feel a strong connection to a particular donor based on their personal story, background, or personality traits.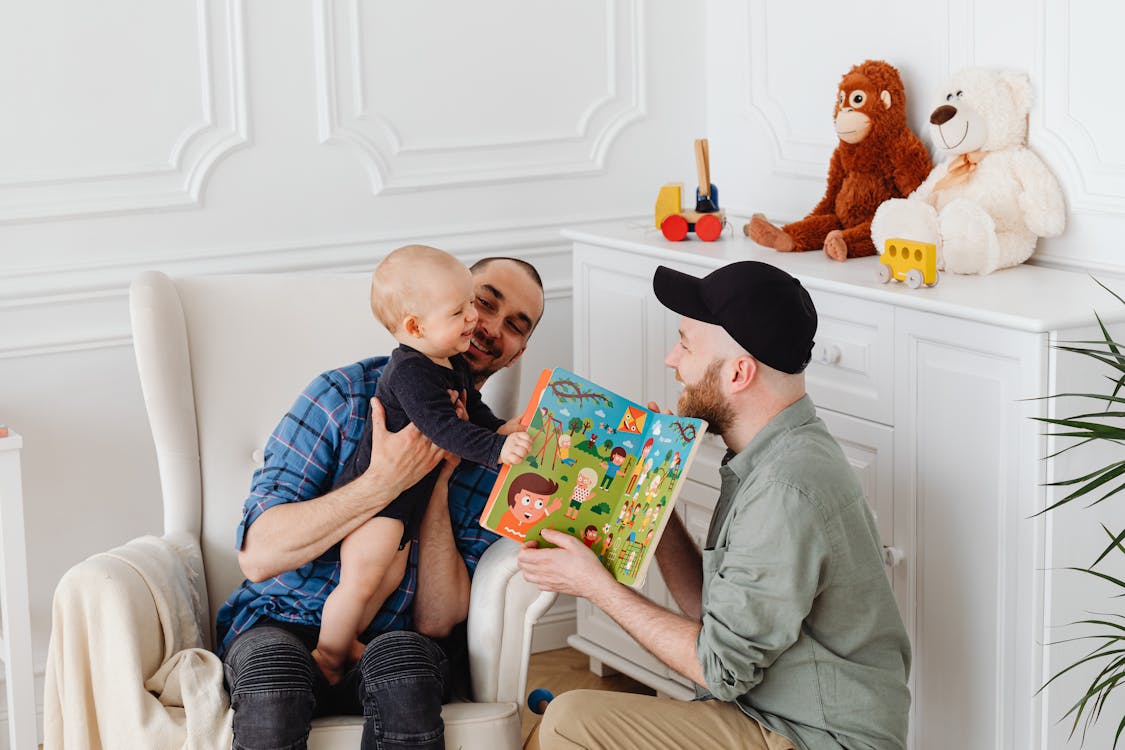 1. Research Egg Donor Agencies and Clinics
Start by researching reputable egg donor agencies and fertility clinics that specialize in third-party reproduction and cater to the LGBTQ community. These organizations will have a database of pre-screened egg donors and can help guide you through the selection process.
2. Set Your Criteria
Before browsing donor profiles, establish the criteria that are most important to you and your partner. Consider factors such as physical appearance, medical history, age, and personal interests.
3. Review Donor Profiles
Review donor profiles based on your established criteria. Take your time and don't be afraid to ask questions or request additional information about a potential donor.
4. Legal and Financial Considerations
Ensure you understand the legal and financial aspects of egg donation, including donor compensation, agency fees, and insurance coverage. Consult with a lawyer specializing in reproductive law to protect your interests and rights.
5. Psychological Support
Engage in psychological counseling to help navigate the emotional aspects of the egg donor selection process for LGBTQ couples. Many fertility clinics and agencies offer counseling services or can recommend qualified professionals.
6. Open Communication
Maintain open communication with your partner throughout the process. Discuss your thoughts, feelings, and concerns as you review donor profiles and make decisions together.
Additional Tips for Choosing the Right Egg Donor for LGBTQ Couples
1. Be Patient
The egg donor selection process can take time. Be patient and give yourself the space to make a well-informed decision without feeling rushed.
2. Trust Your Instincts
While it's essential to consider various factors, trust your instincts when selecting an egg donor for LGBTQ couples. Sometimes, a strong gut feeling can guide you towards the right choice.
3. Stay Flexible
Keep an open mind and be prepared to adjust your criteria if necessary. It's important to find a balance between your ideal donor and the reality of the available options.
4. Seek Support
Don't hesitate to seek support from friends, family, or online communities who have experienced the egg donor selection process as an LGBTQ couple. Their insights and experiences can be invaluable.
Conclusion
Choosing the right egg donor is a significant step for LGBTQ couples on their journey to parenthood. By understanding the egg donation process, considering various factors, and navigating the selection process with patience and open communication, you can find the perfect donor for your future family.
Remember to trust your instincts, stay flexible, and seek support when needed. With careful consideration and collaboration, you and your partner will be well on your way to creating a loving family.