We all know the feeling of being burned out. Whether it's from our jobs, our relationships, or caring for others, it can be tough to keep going when we're feeling overwhelmed and exhausted. So what can we do to avoid burnout in both our personal and professional lives? Here are a few tips and pointers to help you out:
How do You Define Burnout?
Burnout is an all too common experience for modern professionals. It can manifest itself in different ways, from mental and physical exhaustion to a feeling of apathy or lack of purpose when engaging in work activities. Everyone has to manage their energy so that they don't become overwhelmed and drained. But how do you know if you're experiencing burnout? 
The best way to identify it is to take note of the signs in your day-to-day habits. Are you struggling to get out of bed in the morning despite a fully charged alarm? Do you feel overwhelmed after a few hours of working, yet still find yourself going through the motions just to get things done? These are classic indications that you might be overworked and at risk of burnout.
Though one thing is certain: reaching burnout is not something anyone should strive for, so make sure to pay attention to your body's needs and listen carefully when it's telling you enough is enough.
Burnout Outside Your Career
It's an emotional and physical response to stress, typically caused by a feeling of being overwhelmed or unappreciated in one's professional life. However, burnout can creep into many other areas of our lives, such as relationships. 
While we may try to push through in our careers despite the exhaustion, ignoring the feelings of exasperation brought on by our relationships can be hazardous to both our emotional and physical health. Over time, it can lead to a plethora of negative symptoms such as depression, hypervigilance, memory loss, lack of concentration, and decreased motivation and energy – all signs that something needs to change. 
Addressing the cause at its root is vital for preventing long-term effects and finding ways to prioritize balance in your life is key to reducing burnout. For any kind of burnout situation from work or relationships, you must recognize when you need help before it gets too out of hand. 
Now You Need to Narrow Down Where It Lies
Oftentimes, identifying the root cause of burnout involves looking at your habits on both a professional and personal level. In terms of work, consider if you're taking on too many responsibilities and not delegating enough, or lacking balance in your workload across various projects. 
On the other hand, personal stress can contribute to burnout as well. Examine if there is an imbalance between your needs for rest and recreation and your current routine. Additionally, take stock of how fulfilling the relationships you have are – both with important people in your life as well as with yourself. If a lack of self-care or social support is causing burnout, make it a priority to reach out to close friends and build up healthy relationships that honor your needs and desires. 
Conversely, if things at work are creating an environment that is too challenging or draining, it's worth exploring ways to shift around duties or relieve yourself from unnecessary commitments to create more balance. 
Make a Plan, Do It, and Stick to It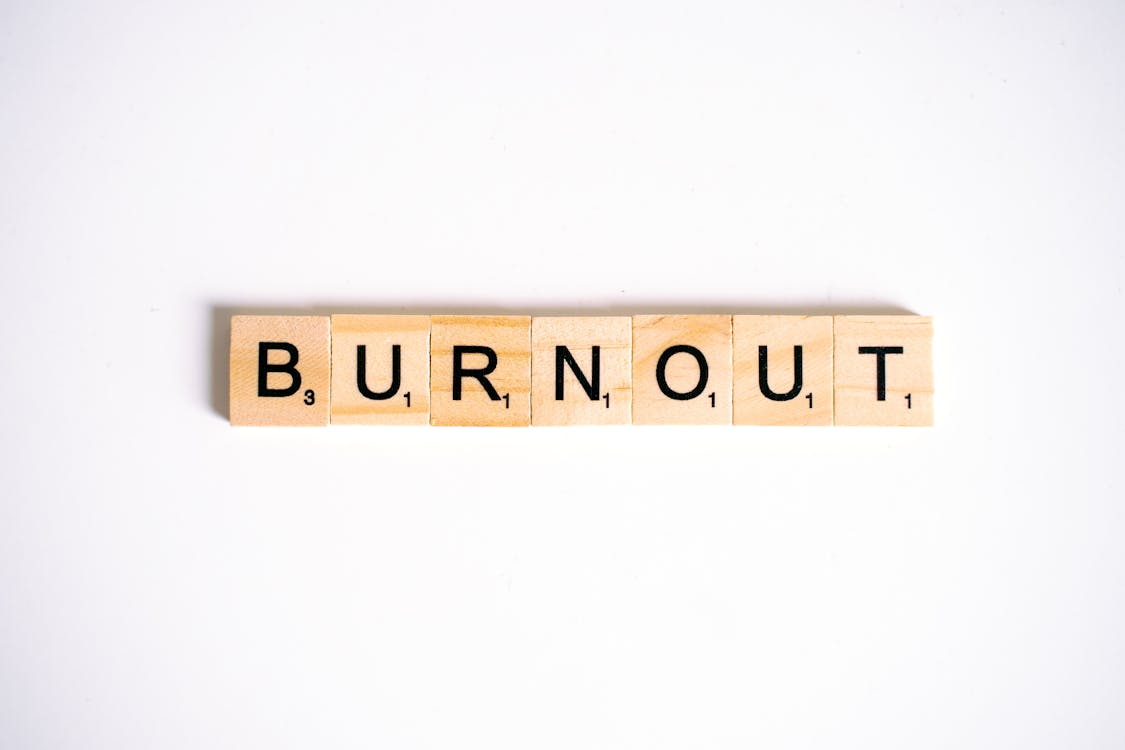 Burnout can often be caused by a combination of internal and external triggers, so it's important to create a plan to address both. At work, this might involve things like asking for help when needed or taking days off when you need a mental health respite. 
Setting boundaries with family and friends can also be helpful, as burnout can be triggered by not having enough time for yourself and too many demands on your energy. But it is also important to practice self-care to address the internal triggers for burnout. This could mean anything from taking a mental health break every day to doing something that completely disconnects you from stress through a distraction like TV or social media. 
In the end, creating a plan is your way of regaining control over your mental health and ensuring you have the tools and resources available to prevent burnout in the future.  By understanding your triggers, setting boundaries with others, and making time for yourself, you can equip yourself with the necessary tools for staying motivated and maintaining productivity over long periods. 
Sometimes, Distractions Can be Worth More Than You Think
Finding the right hobby or activity to relax and distract you doesn't have to be a difficult process. There are many different options out there that range from simple activities like reading in your free time, to more complex hobbies such as painting, hiking, or playing a musical instrument. 
These activities can give you a helpful break from work or personal obligations and are an excellent alternative for reducing burnout. When you find something that helps take your mind off stressors, consider making it part of your routine.
Studies show that engaging in regular leisure activities can help reduce anxiety and stress levels, improve mood and even strengthen relationships with family and friends. Whether it's gardening, knitting, or going on a long walk outdoors, taking the time to enjoy something relaxing and enjoyable will benefit both your mental and physical health in the long run. 
A Helping Hand is Always Welcome
The good news is that there are many ways to address burnout on your own, such as scheduling more breaks throughout the day, limiting social media usage and other activities that can lead to distraction, taking part in stress-relief activities like meditation and exercise, and so on. 
However, when the situation gets out of control it might be necessary to seek professional help from medical experts who specialize in managing levels of stress. Counseling or cognitive behavioral therapy may be highly beneficial in providing strategies to cope with feelings of exhaustion or overwhelm. 
Or maybe you're struggling with health problems or dealing with relationship issues. In such cases, seeking out professional help might be the best option; speaking to a therapist or a marriage counselling expert will help you to gain clarity on what's causing your burnout or feelings of excessive stress especially if it's a marital burnout that you're dealing with. These experts are more than capable of helping you and forming an actionable plan for tackling it. Ultimately, recognizing when professional help is needed for burnout can play an important role in achieving better physical and mental health
Conclusion
Burnout is something that we can all relate to. We've all been there at one time or another – feeling overwhelmed, overworked, and stressed out. While burnout may feel like it's exclusively related to our professional lives, the truth is that we can experience it in our relationships, too. The key is recognizing the signs and symptoms of burnout and then taking steps to address the root causes. This may include making some changes at work, setting boundaries with people in our lives, or taking some time for ourselves.
Finding a hobby or activity that relaxes us can also help fight burnout. If you find that you're struggling to manage your burnout on your own, don't hesitate to seek professional help. Burnout can be debilitating if left untreated, but with the right tools and resources, you can get back to feeling like yourself again.