Goals can be set at any time, but for many of us, the new year provides a great opportunity to set some targets for the year ahead. However, a predicted 43% of people fail at sticking to their new year's resolutions past February, so simply setting the goal is not enough. 
Here are some tips on how to actively achieve your goals rather than setting and simply forgetting about them.
1. Make a vision board
Making a vision board is a great place to start when setting your goals for the year. As the name suggests, this is a board that allows you to better visualize things. Creating one around your goals will allow you to truly narrow down what it is you want to achieve and helps to make connections between the various goals you may have. 
It should include inspirational pictures and text that showcases what you're hoping to achieve. For example, if your goal is to travel more then you could include pictures of some of the places you're hoping to visit. 
Once you have made your vision board, whether it be a physical or digital version, make sure to keep it somewhere that you can see it often. This might be in your bedroom or as your phone lock screen. That way you are constantly reminded of what it is your trying to achieve. 
2. Create a SMART strategy
Whilst a vision board is good for an overview of your goals, it is equally as important to get into the detail too. SMART stands for specific, measurable, achievable, realistic, and time-based. Using this method to define goals makes them far easier to achieve as they are within your reach and are bound by time. 
Do some research before creating smart goals to ensure they can indeed be smart. For example, if your goal is to buy your first home, look into new homes currently on the market to get an idea of how much they cost and whether this is something you can realistically afford. 
An example of your smart goal could be: Buy a 3-bedroom home before December 2023. Having this as a goal will allow you to remain focused during your search. 
3. Check back in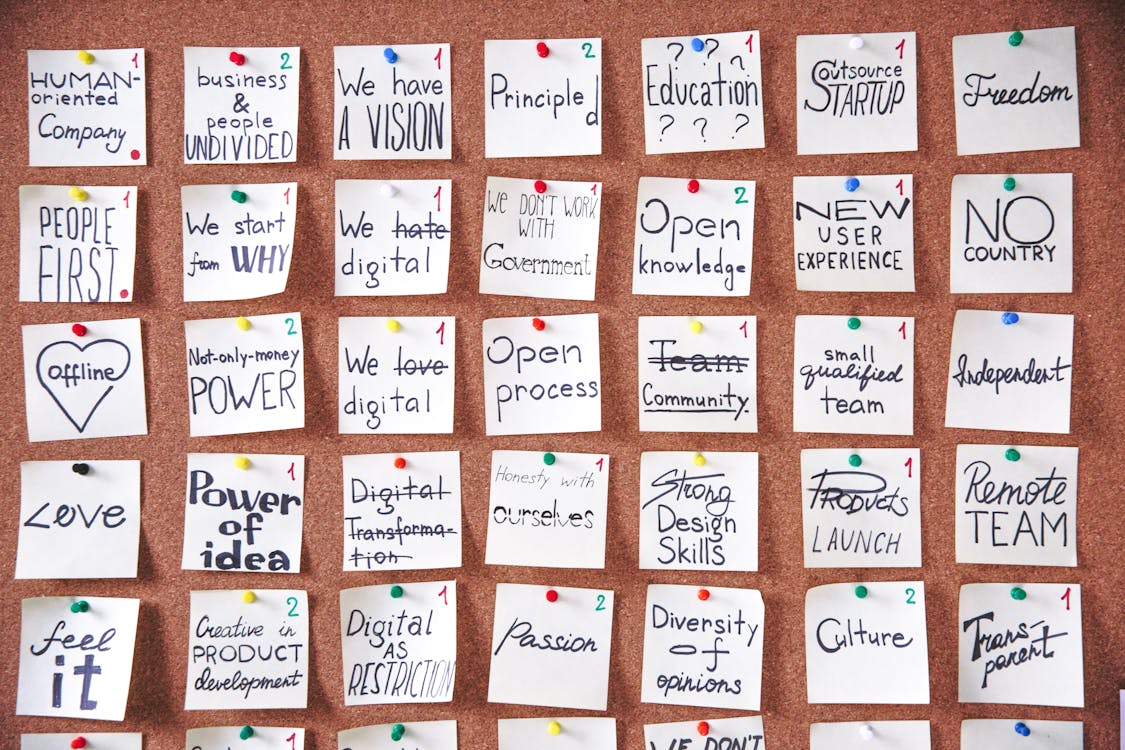 With any goal, no matter how big, it is always advised to keep checking back in throughout the year. Your vision board will help with this, but it could also be handy to set aside some time weekly or monthly to reassess your goals.
During this time, don't be afraid to realign your goals too; circumstances change and therefore goals do too. It may be that your career or personal situation has changed which in turn has impacted what you want to focus on achieving.