When you talk about someone's craft, you're typically talking about what they do for a living. Everyone has a craft that they specialize in. For example, doctors are experts in the art of medicine, while bakers specialize in the craft of baking.
But, while craft usually connotes someone's occupation, the word also literally means being able to make something by hand. So, in terms of professions, there are also people whose craft specialize in the art of crafting. One perfect example would be metalworking.
Metalworking is a vast field that is composed of several different aspects. In each element of this craft, people have specific special skills to carry out their tasks. With their skills and knowledge, they're able to perform extraordinary tasks. Things such as welding, forging, and blacksmithing are just some things that metalworkers do.
People that do metalwork make it seem like a relatively easy task. But, behind every metalworker are their so-called 10,000 hours to do what they do at the level that they do it. After all, you have to start somewhere. But what exactly goes into the craft of metalworking? What does it entail, and how do people that participate in this craft get as good as they are? If these things interest you, then take some time and read a little more to get a little idea of the metalworking craft.
The Art of Metalworking
When you think of metalwork, what usually comes to mind? Would it be a blacksmith working a forge to smith tools? Or would it be a welder working in an industrial construction site? While these aren't wrong, it's more than just that. As the name implies, metalworking involves working with metals, processing them to do things such as craft objects or help build structures.
Metalworking can be considered an entire field where you work with metal, creating things or building things. Blacksmithing and welding are just some common examples of metalwork. Aside from that, there are also the processes of machining, cutting, and even gunsmithing, among several different others.
Whatever kind of metalwork you choose to do, you will have to do your part in learning about the intricacies of each type. For example, you'll have to learn about the different kinds of welding tools and the different types of welds you can make when it comes to welding. For blacksmithing, you'll be learning things like how to forge metals and temper them.
Since you are helping craft and build things, you'll have to make sure that you know how to do it right. Considering that whatever you work on may be used by other people or as parts for machines or structures, you must get your metalwork right. That way, not only are you crafting great items, but you're also constantly improving your craft that way.
What Does It Take?
As the products of metalwork are used for various purposes, many of which help fulfill several essential needs of one's day to day life, it's crucial that the work is always of the best quality. To do this, you not only have to learn how to perform the art of metalworking, but you also have to perfect it.
There are many ways to do this. You could, for example, continue to study the craft and hone your skill. That can be done by enlisting in classes or getting help from those with experience in the art. But, of course, part of this also entails getting enough practice to help you develop your skills and improve them.
However, another part of doing your best to hone your metalworking skills would be to familiarize yourself with your tools. By knowing what your tools can do and learning about the new tools out there, you can continue to hone your craft by comprehending how to maximize their utility. You also learn how to improve better your skill with any new tools or techniques that come along.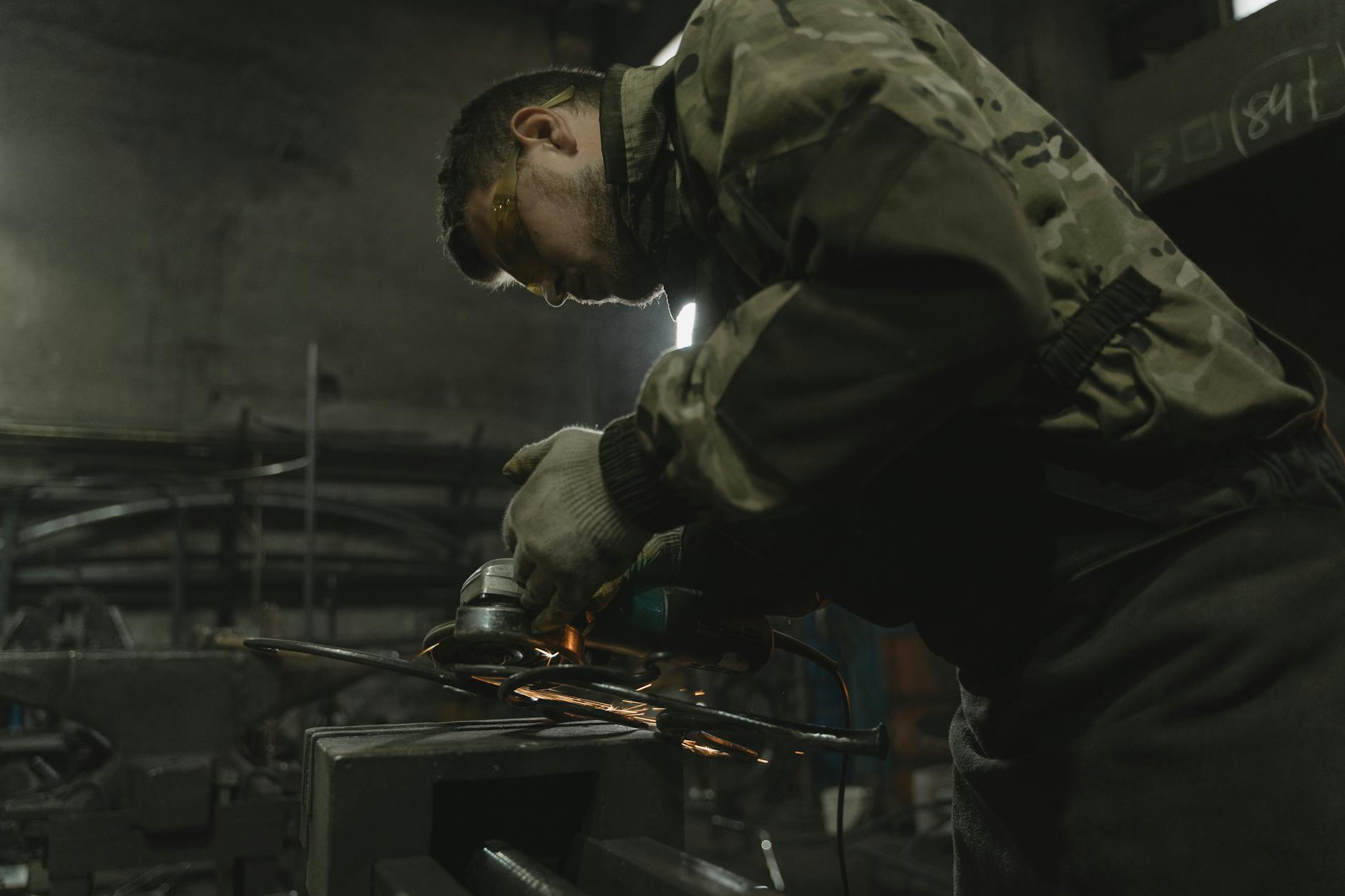 While a person's craft usually entails their occupation, some actually have a craft that involves the act of crafting. Metalworking is one perfect example of this, as you have to work with metal to create or build something. Those who participate in this craft may make it look easy, but it takes a lot of time, practice, and effort to hone the craft.
Despite this, metalworking can be a great craft to pick up as you can learn more and more how to work with metal and create something valuable and exceptional from the raw materials you have at your disposal. It might seem like a lot of work, but once you've crafted your mettle with metal, the work will come easy to you!