Travelling is a great way to explore the world, create, and capture new memories. The more advice you have on how to create memories, the more you can take with you to have the best times and ensure you get the most out of your experience. Although memories can last in your head, sometimes capturing them is the best way to reflect on and cherish them forever.
Whether you are a business traveller or travel for pleasure, here are the best tips to ensure you create and capture the best memories that will last a lifetime.
1. Carry the right equipment with you
To ensure you capture memories, you will need camera equipment. It doesn't need to be anything big or fancy. The simplest devices can capture your trip and ensure you can keep the memories forever. 
If you do wish to use fancier equipment, like a drone, then it is advised to seek the best one to suit your needs. It is possible to seek help and advice for the best travel camera equipment.
For example, an expert like DrDrone can help you decide which drone is best for your budget, needs, and preferences. Finding one that fits securely in your day backpack will ensure you can keep it with you and keep it safe when you go out to explore. Having camera equipment with you at all times will guarantee you can capture and keep the best memories of your trip.
2. Use hard drives to store images and videos
After you capture videos and images, it is important to store them. If you lose the device, then you will lose the media and the memories. 
Hence, taking hard drivers on your trip and using them each day (or as often as possible) to offload and store the images and videos will guarantee they are safe, even if something happens to your device. 
To use a hard drive, you will require a phone or laptop. A laptop is often easier and safer when it comes to storing images. They are more difficult to lose and damage. If you decide to store your travel memories on a phone, it can be risky. 
However, using a phone might be more convenient. 
Either way, it is good to use the hard drive with reliable devices so you can safely transfer your media for safekeeping. 
3. Write a journal
Writing a journal is another beautiful way to create and capture travel memories. It is a great way to write down your stories in more description so that you never forget the small details. 
For example, a picture can help you reflect on a day you visited a temple for the first time. However, it will not allow you to reflect on the smells, noises, and stories like a journal can. 
It can be a great idea to write in your journal daily. However, you might forget or lack time. Hence, try to write in the journal as often as possible when you travel. This will ensure you capture the memories, even the smallest details, which you can look back on in the future. 
4. Buy keepsakes
It can be a great idea to buy keepsakes while travelling. Anything you see, which will remind you of the place, will ensure you can create and capture memories of the destination forever. 
You might see handmade mugs that display the country's flag, which you can take home, use, and always be reminded of the place. 
5. Post in real-time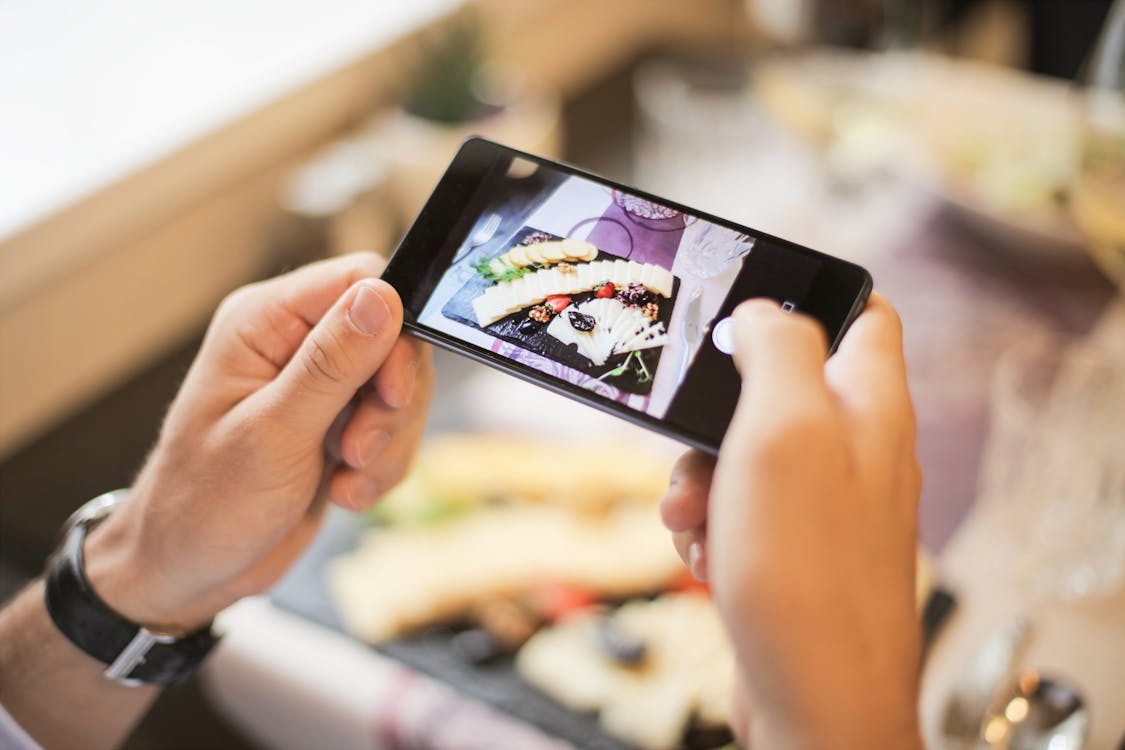 Many people head to social media to document their trips now, which can be a great move if you want the images and videos to last forever. After uploading them to your social media accounts, they will remain there until you delete them. Hence, even if you lose your phone, the memories will remain and you can regain access to them. 
Posting in real time will ensure you create the most authentic memories. It will ensure you do not forget to use social media to store the content and it will allow you to show your friends and family back home what you are doing on your trip.
6. Start a blog
If you love the idea of writing as well as creating content to share online, it can be a great move to start a blog. 
A blog will allow you to document your trip and use both media and text to capture your memories. You could create a blog for yourself to look back on. Or, you could create one to share your memories with people that wish to travel to the same place. You can use the posts to reflect on, whereas they can use them to seek advice from others. 
For instance, you might travel to Italy on a budget and find amazing local restaurants. Writing reviews on your blog and sharing pictures will allow you to store the memories yet recommend places to others that want the same experience. 
7. Video your trip
Whether you wish to upload the content online or not, it can be a great idea to video your trip in a vlog style. A vlog is similar to a blog, yet you will video the content instead of writing it up.
You can take your phone or a camera to record your days. You could leave the videos as they are or edit them to make a video.
Many people decide to post vlogs on social media channels these days, which can be a good idea if you wish to recommend places to other travellers. Or, it can be a great way to store your videos to later reflect upon.
8. Make a scrapbook
If you decide to take lots of pictures yet do not know what to do with them after storing them on a hard drive, why not consider making a scrapbook? It is as simple as printing the images, which can be beautifully displayed in a book. You could make pages full of images. Or, add some images and write descriptions alongside them so you can remember the exact location, date, and more. 
Making scrapbooks is often something to do after your trip. However, it can be started while you are travelling. You could make draft pages, which are easier to carry around, which can be later used to rewrite and create your dream travel scrapbook. 
9. Send yourself postcards
If you are someone that enjoys writing and making memories through descriptive text, it can be a great idea to send yourself postcards. You might consider sending them to family members to let them know what you are doing. So, why not send one to yourself so you can remind yourself of your trip when you are home?
This is a great way to write everything down that you remember so you can capture the finest details. These postcards could later be used for scrapbooks or to use to rewrite the information in a travel book or journal. 
Using this guide, you will ensure to find fun and creative ways to capture your memories while travelling. If you are someone that enjoys taking pictures and making videos, it can be a good idea to make scrapbooks, invest in the right equipment, and start a vlog channel. If you enjoy writing, consider making postcards or starting a journal so you can create and capture the smallest details, which will help you reflect on the trip when you read them back in the future.