Recently updated on October 25th, 2022 at 11:03 am
It is everyone's hope and dream to get away for a dream vacation. At first glimpse, this may seem like just that – a dream. It, however, is quite possible to make your dreams come true – you only need to plan well. The first step to making the dream a reality is budgeting and saving for the same. Create a savings plan where you'll be putting away some money, even if it means cutting off some luxuries just to make it happen. 
The idea of saving up for a holiday with all the responsibilities and bills can be intimidating but not impossible. Although it might be harder during certain times, such as the Christmas holidays, never losing sight of the objective can help get you there. Outlined below are a few tips and tricks on how to make your dream holiday a reality.
1. Choose A Destination You Can Afford
Work out which holiday destination would be most affordable for you. There are thousands of destinations to choose from, from Toronto to Tenerife, Croatia to Chester, Africa, Asia, Etc. Identify destinations you'd be comfortable visiting without breaking the bank, then narrow down to the most preferred one.
The next step will be to calculate how much you'd need to save per month after taking care of all other essential bills such as rent, mortgage, and utility bills. You can use our online budget calculator to see how much you'd be able to save. 
Of course, a fabulous holiday doesn't have to break the bank. Many opt to take a staycation and enjoy the many cultural delights that the UK has to offer. A few weekends away in some of the most beautiful history-rich towns and cities is a great way to spend your time. There are some amazing offers on Chester hotels perfectly located to explore the city.
2. Start By Saving What You Have
As long as you are principles and self-driven, saving won't be an issue. Saving whatever little you have to spare will go a long way. Saving at least £100 per month for a year, for example, will see you with around £1200. This is enough for a private tour guide Turkey or an all-inclusive-family holiday to many other destinations. You can accumulate your savings each month if you: 
Check your standing orders and direct debits:  Re-evaluate your debits to ensure whatever you are paying for is necessary. Anything you've been paying for that's not practical/necessary anymore should be canceled and the amount diverted towards your holiday fund. 
Consider cheaper subscriptions: If you can't do without TV or other subscriptions, consider downgrading to cheaper options. This should help save some money in the process. 
Switch to more affordable providers: Switching electricity and gas providers to more affordable and reliable ones can see you save in excess of $500 per year. Remember to shop and switch to cheaper credit cards, mobile phones, and broadband providers as well. 
Avoid paying twice for the same service: Some services, such as music and video streaming, can be duplicated in the form of providers. An excellent example of this is Apple Music and Spotify – both of these provide the same content but on different platforms. Identify one that works best for you, and unsubscribe from the other to save even more. 
Look out for offers and discounts:  Always be on the lookout for special offers and discounts when shopping online and offline. Taking advantage of such offers can see you save a good deal in the long run.
3. Set Up A Separate Savings Account for The Holiday Fund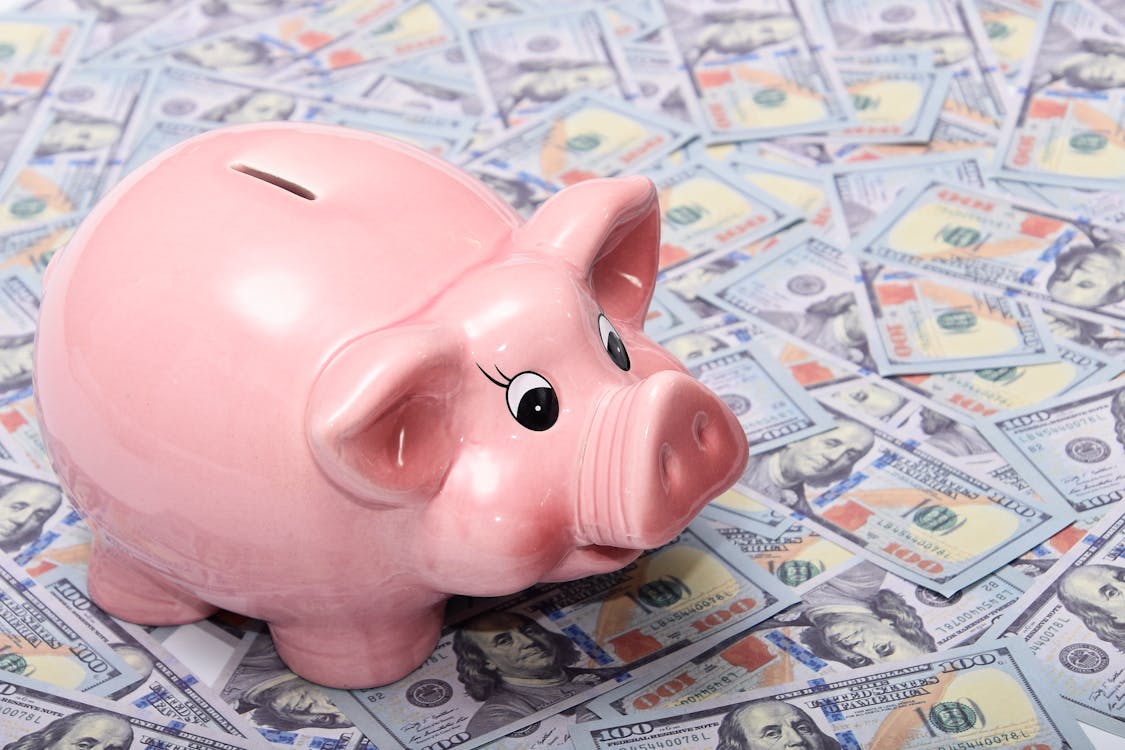 Do not use your current account to save for the holiday or whichever other course; create a savings account. This will make it easier to track your savings and reduce the temptation to spend them on something else. A good number of providers allow customers to rename their savings accounts according to their goal, say, "Summer Sun" or simply "Holiday." Examples of accounts you can create for the savings include: 
Easy Access Accounts: These provide an excellent way to access your money whenever you want. It would be best if you were principled to avoid accessing and using the funds for something else.
Limited Access Accounts:  These savings accounts have a stricter savings rule that allows you to access the funds 1-3 times a year. This reduces your chances of using the funds for anything else. The amount saved will also earn a slightly higher interest rate.
Regular Savings Account: With this type of account, you'll be required to make savings to the account every month. The amount also earns a decent interest too. One of the advantages (or disadvantages) of this type of account is that it is 'Fixed'. This means you can only access the money once, usually after 12 months. You thus want to ensure you can save the indicated amount every month without hurting other bills. This option is advantageous if looking to go for a holiday after a year. 
4. Choose Affordable Options to Pay for The Holiday
While you'd still be able to pay for the whole holiday in one go, many tour operators and travel agents allow one to pay a set deposit and then pay the remaining amount in installments. The latter would be an excellent option for many, especially if they are saving bit by bit. 
How To Save Money When Booking An Holiday
Most booking sites use cookies to monitor your activity on their website, using the information gathered to hike/alter prices. They'll offer an affordable rate on your first visit, only to inflate it when you come back. You could avoid such (commonly known as dynamic pricing) by blocking cookies or clearing them before making the bookings. 
2. Consider night flights:
Most airlines charge less for afternoon flights than for morning flights. You could save up to 30% if you choose to fly in the evening and can sleep on board. The airport will also be quieter at this time too. 
3. Go For the All-Inclusive Package:
All-inclusive holiday packages are more affordable, a reason you should consider them. The best thing about these is that you can pay upfront or deposit for the same. This cushions you from inflation that might happen within the waiting period.
4. Watch out for scammers:
The last thing you want is to be scammed off of your hard-earned cash. You need to be particularly careful when making the bookings online. Anything that looks too good to be true probably is—Research the travel company to see if they are genuine or not.
Luckily, reputable companies use secure channels for their bookings. Ensure the website or portal is protected by checking the web address for 'HTTPS://.'  The 's' at the end denotes the website is safe and secure for transactions. It also won't hurt reading customer reviews and testimonials from past clients.