Are you in the process of transitioning your business to a new building? Moving can be complicated and overwhelming. Going up against all-encompassing tasks like logistics, packing, scheduling, safety measures, etc., is rarely something the average person is prepared for. So it's no surprise that most business people don't know where to start when planning their move. That's why getting professional help with relocating makes life much easier.
In this blog post, we're going to break down exactly why hiring a team of experts is better than taking on everything yourself. From knowing how to prioritize responsibilities and manage risks appropriately and maximize efficiency within budgets and timelines, among other things – we'll explain why the right professionals are invaluable when making such an important transition!
Why Hiring Professionals Will Make It Easier
Moving your business to a new location can certainly be intimidating, but with the help of specialists in commercial removals, it doesn't need to feel overwhelming. Rather than trying to manage the entire move yourself and running the risk of forgetting something essential or damaging goods, having professional removal services means that experienced coordinators will ensure nothing gets left behind and your goods remain safe throughout the process.
Allowing a trusted team of movers to take on the responsibility of moving everything means you have time to focus on other aspects of set-up, such as networking with local businesses and setting up vital utilities. Professional commercial and household moving experts will help bring you peace of mind knowing that everything is being handled securely so you can get settled into your new location as quickly as possible.
What You May Not Be Able To Do On Your Own
Professional movers can provide much more than just help to load and unload heavy boxes – they offer various services tailored to make moving easier. Aside from assistance with loading and unloading, they can provide packing services that help prepare your items carefully and securely for the move. Many movers also have access to custom-sized boxes to ensure your items are adequately contained and trucks with air ride suspension systems so that even sensitive things such as antiques won't get damaged. Professional movers may even be able to consult on safe storage solutions for those who need temporary or long-term storage of their belongings during the move.
Remember, too; experienced movers often know helpful shortcuts and tips to save you time during the move. With their wide range of services, professional movers will ensure your next transition is smooth and stress-free!
Employee's Role When Moving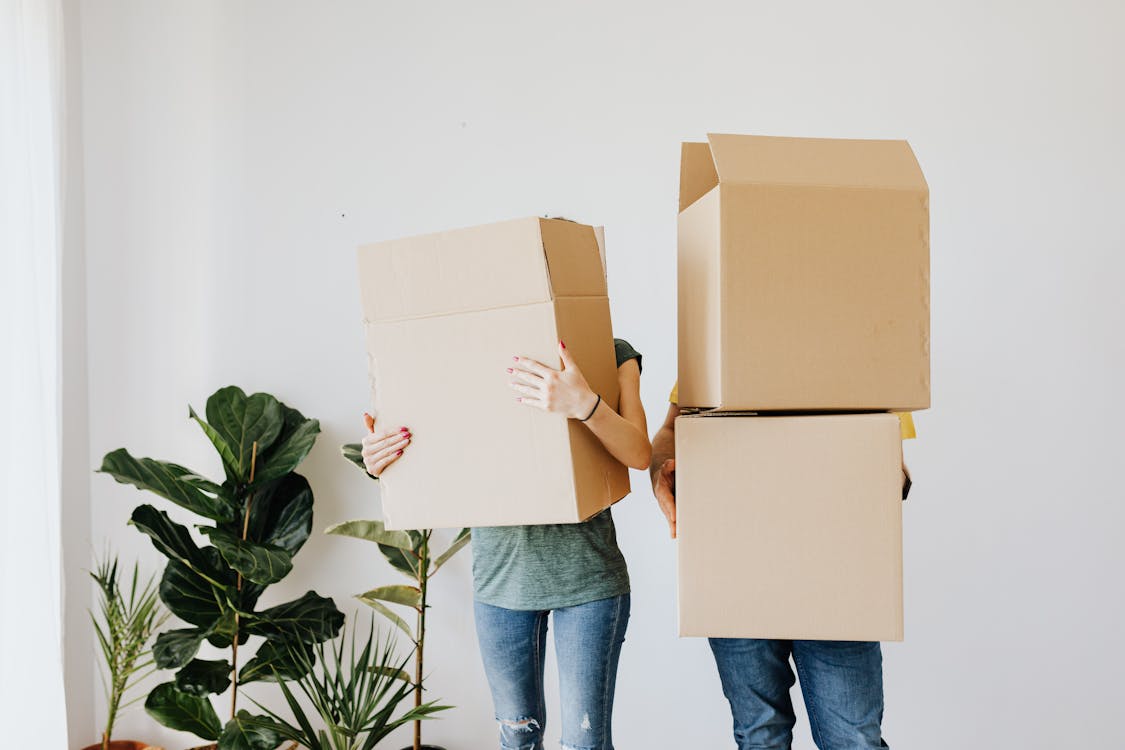 Each employee has an integral role in the transition from experienced movers to department heads and administrative assistants. Movers will be responsible for transporting and setting up furniture and packing items with care and efficiency. Department heads will lead their teams in organizing materials, wrapping delicate equipment, unpacking electronic devices, and reconnecting them upon arrival.
Administrative assistants can shoulder much of the heavy lifting when it comes to paperwork; they are essential assets when dealing with daily tasks such as insurance forms, transfer of lease contracts, updating address details on communication lines, etc. Your employees are an essential part of planning for a successful move. With everyone's contributions coming together effectively, you will have a smooth transition into your new office building.
In Conclusion
If you're planning on moving to a new building, it's essential to take the time to research your options and find a reputable company that can help you with the move. While it may be tempting to try and do it yourself, there are many benefits to working with professionals with the experience and expertise to get the job done right.
Not only will they save you time and money, but they'll also be able to provide you with peace of mind knowing that your belongings are in good hands.