Online learning is rising in higher education and is an excellent opportunity for students looking to pursue online business like dropshipping. It's an ideal way to earn a degree for some students, particularly those who live in remote areas or have a busy schedule that makes commuting difficult.
Online learning has pros and cons, just like any other type of education. Below are a few to help you make an educated choice:
The Pros
Here are the benefits of taking online classes:
1. You Can Complete Your Work Anywhere, Not Just On Campus
One of the most appealing aspects of online learning is that you can complete your work from anywhere. Unlike in-person classes, where you have to be physically present on campus at a specific time, online courses allow you to fit learning into your schedule however you like—whether it's early in the morning or late at night. You can even get assignments done while traveling or waiting for an appointment!
2. You May Feel More Comfortable Asking Questions
You can ask questions in the middle of the night if you need to. There's no need to worry about feeling embarrassed or awkward if you don't understand something since you have all the time to ask for clarification.
You can ask questions in real-time. Online classes are frequently taught through video lectures, which means you can see your professor's faces and hear their voice as they help explain concepts in real time. You can interact with other students by asking them questions while they're watching videos too! It makes it much easier than in traditional classroom settings, where most interactions happen between professors and students only during working hours.
3. You Can Schedule Classes Around Other Obligations
One of the significant advantages of taking an online course is that you can set your schedule and take classes at any time. You can find a class that fits nicely with other obligations and commitments, such as work, family, or even social activities. If you need to squeeze in a few hours before work or on weekends, an online course might be right for you!
4. Convenience and Flexibility of even starting a successful online business
One of the most significant advantages of online learning is its convenience and flexibility. You can create an online business that doesn't require you to be physically available. It will merge well with online learning. It also allows you to complete your work anywhere, at any time, including while on vacation or when you have other obligations. For example, if your online work requires night shifts and weekends, an online course allows you to continue your education without worrying about missing class due to commitments.
Cons
Outlined below are some disadvantages you may experience working online:
1. You Will Have Trouble Focusing in Online Classes
A common concern among online students is that they need help focusing. Not only might you feel like you're missing out on socializing with other students and engaging in class discussions, but you may also be tempted to multitask while studying.
Regarding this particular factor, it's important to remember that everyone learns differently and at different speeds. For example, some people find it easier to focus while walking or doing household chores than sitting at a desk and staring at their screen. If you're one of those who has trouble focusing online, try finding ways that work best for your learning style.
2. Your Motivation May Be Lacking
You may need more motivation to complete an online class than in a traditional classroom.
Online courses often require more structure and motivation than conventional classrooms. You may be procrastinating more or simply being less inclined to do your work than if you were on campus. It could be because your professor is not there breathing down your neck or because they are less strict with deadlines and assignments than they would be if they were in person.
3. You Won't Have the Same Interactions with Professors and Peers as You Would On-Campus
The biggest challenge is that while a professor may be available 24/7 via email or video chat, they're not always around when you want them—especially if it's late at night or on the weekend. Even when they are, person-to-person intimacy is lacking in online interaction. Plus, there aren't any classmates around for you to talk about class with since everyone else is probably working an office job like yours!
It's hard enough having time for yourself during regular hours; try squeezing in homework after work or on weekends.
4. You May Frequently Experience Technical Glitches at Some Point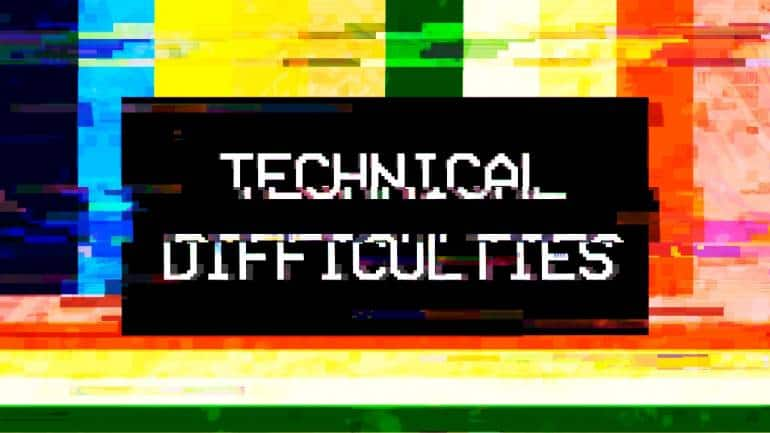 Image source: moneycontrol.com
When you are learning online, technical glitches can occur anytime. You may need to restart or reset your computer, reboot your router or reset your modem. It could make you miss the most crucial parts of your lessons.
See What Works For You!
When you think about it, there are a lot of benefits to online learning. It can be flexible and convenient, which makes it ideal for busy people. You can work at your own pace, and there's no need to travel anywhere. But as we discussed above, there are also some drawbacks.
The only thing to ensure you make it suitable is to weigh your options and favor the side that works better for you.