In this age of high-speed internet with tech-savvy millennials, a café is just not another place to hang out. There is more to it. A modern café is more functional and that's what you need to remember when integrating décor items and furniture. The café theme, location, and interiors all matter to make your café appealing to your targeted audience. Your café should be worthy enough for Instagram clicks as well as a co-working space for people working remotely. 
According to an article published in Forbes, every brand item narrates a story. Be it brand furniture or lamps. You should be telling your café story the right way. 
1. Café Paris-style 
You can include décor resembling a café in Paris. What comes to your mind? Picture setting up a coffee shop with pavement tables and chairs on the city street. Your café could be small but the décor and furnishings should evoke feelings of a café in Paris. 
When it comes to the Parisian theme, old is always gold. This style will never fail to appeal to coffee lovers. You might be wondering why. The reason is that a Parisian-themed café has a plethora and diverse seating options, both outdoors and indoors with functionality. Customers should be able to grab a bite of a sandwich and coffee quickly. So, make your café evoke a sense of tradition and sophistication. 
2. Theme-focused interior décor
Are you planning to start your café in a residential area or the business center of your city? No matter what you choose, you need to match the interior décor with the location of your café. If it's a residential place, think of interior décor that emanates a feeling of relaxation. You can add bookshelves and wall paintings with cozy chairs nearby. For furniture options, you can visit Cafe Sol. 
A cafe downtown will have free Wi-Fi and abundant charging ports. The interior furniture will also include chairs and tables with a corporate look and feel. Theme-based décor speaks more about your niche clientele. 
3. Garden-style café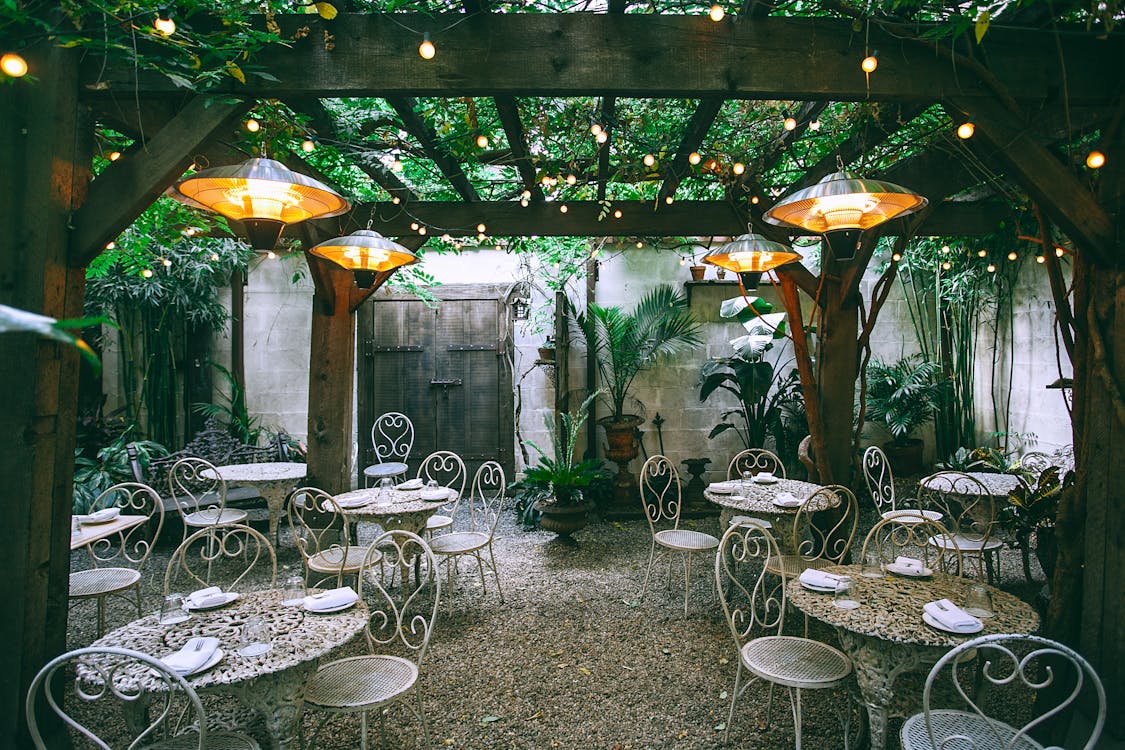 If you want a garden-themed café, outdoor furniture, potted plants, and natural lighting will be your best bet. Your customers will love to savor pizzas, sandwiches, and their favorite Irish coffee among the fresh fragrance of colorful blooms and plants. You can also add lots of planters and decorate the café walls with green creepers to bring a tropical twist to the place. So much greenery and colorful flowers will exude an optimistic vibe to your customers. 
Bring outdoor elements inside your café to take your interior décor to another level. What about a terrace café with loads of greenery as well as rattan furniture? You can introduce natural elements like marble, colored rocks, uncut stones, and things like that. The feeling of being under the open sky while sipping a steaming cup of coffee is an experience in itself. It's like the feeling of being transported to the lush countryside. 
Conclusion
Such an ambiance with themed interior furniture, décor, chairs, and sofas will make your customers delighted. Expect repeat business!