For the past 25 years, pedestrian accidents have been on the decline, but in recent years, they are again on the rise. In 2021, it was reported that there were 7,500 pedestrian deaths or approximately 20 deaths per day. Accidents involving pedestrians are all too common, and sadly, they frequently end with the victim suffering critical injuries or even passing away.
Pedestrians are in a more risky position than they have ever been before as a result of the growing number of cars on the road and the general problem of distracted driving. Luckily, you can always contact a pedestrian accident lawyer if an accident occurs.
1. Accidents Occurring at Crosswalks
Accidents involving pedestrians that take place in crosswalks are among the most common types of pedestrian collisions. They happen when a pedestrian is crossing the street at a crosswalk, and a motorist does not yield to them or is inattentive and hits them instead.
Most of the time, the driver is to blame for the accident since they either disobeyed the regulations of the road or were not paying attention to their surroundings. Because accidents that occur in crosswalks can result in serious injuries or even death, it is essential to remain constantly aware of your surroundings and to adhere to the rules of the road.
2. Sidewalk Accidents
Accidents on sidewalks occur when a pedestrian is walking on the sidewalk and a driver is unable to maintain control of their vehicle and veers onto the sidewalk, colliding with the pedestrian. This may be the result of a variety of different things, such as driving under the influence of alcohol or drugs, driving while preoccupied, or mechanical failure. Accidents that occur on sidewalks can be particularly hazardous since pedestrians are sometimes taken by surprise and have little opportunity to respond to the threat.
3. Accidents at the Parking Lot
Accidents that occur in parking lots are another typical kind of pedestrian mishap. They take place when a pedestrian is strolling through a parking lot and they are struck by a vehicle whose driver is backing out of a parking space. Accidents in parking lots can also take place when vehicles are going too fast or are preoccupied with something else and fail to see a pedestrian in the area.
Accidents like these frequently occur because either the driver or the pedestrian was not paying attention to their surroundings at the time of the collision.
4. Accidents Occurring at Crossroads
Accidents that occur at intersections are another typical sort of mishap that might include pedestrians. Accidents like these take place when a pedestrian is trying to cross the street at an intersection and a car is either distracted or fails to yield to the pedestrian and hits them.
These types of collisions can be particularly hazardous because they frequently involve high speeds and several lanes of traffic. Accidents at intersections can also take place when cars disobey red lights or fail to stop at stop signs.
5. Accidents Involving Pedestrians: Ways to Prevent Them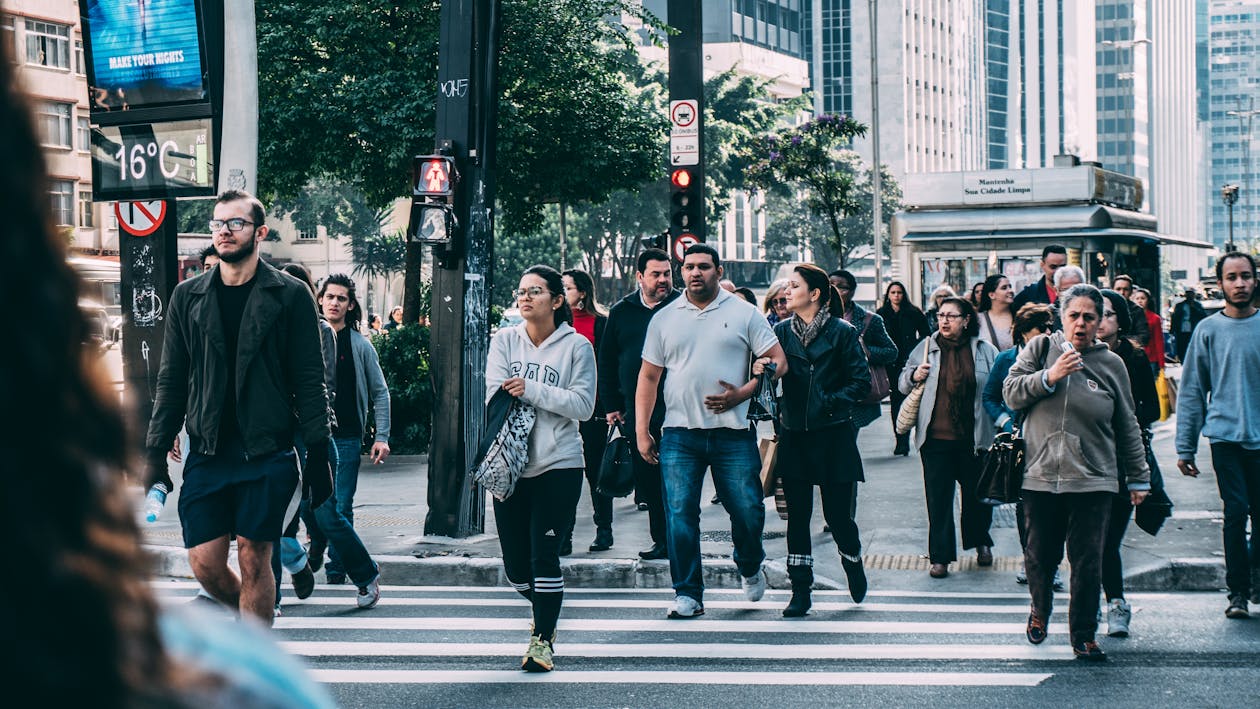 Drivers, pedestrians, and city planners must work together to reduce the number of pedestrian accidents. Drivers are required to abide by the regulations of the road, which include giving way to pedestrians at crosswalks, keeping under the posted speed limit, and staying alert behind the wheel at all times. 
Accidents involving pedestrians can be avoided by using crosswalks and sidewalks, maintaining visibility by dressing in clothes that are either highly visible or highly reflective, and avoiding potential distractions such as cell phones. Implementing safety measures for pedestrians, such as traffic lights, crosswalks, and sidewalks, is something that city planners may do to assist in reducing the number of pedestrian accidents.
Hopefully, this article was helpful in finding out about the different types of pedestrian accidents and a few practical ways to avoid them. By following the rules and paying attention, we can make the roads a safer place to travel.