Automotive window tinting is often seen as a mere style statement, but it is much more than just that. From enhancing privacy to offering a range of practical benefits, unique auto tint in Louisville, KY, have become increasingly popular among car owners worldwide.
We will discuss the advantages of tinting your car windows, proving that it is more than an aesthetic choice.
Advantages of tinting your car
1. Enhanced Privacy and Security
One of the primary reasons people opt for window tinting is to improve privacy. Tinted windows make it more difficult for outsiders to see inside the vehicle, providing a sense of seclusion and safety. This can be particularly beneficial in urban areas or high-crime neighborhoods, where car break-ins are common.
Potential thieves are less likely to target your car by making the vehicle's interior less visible. Additionally, the increased privacy provided by window tinting helps protect your personal belongings. Passers-by cannot see any valuable items left inside the vehicle, reducing the likelihood of theft.
2. UV Ray Protection
Exposure to ultraviolet (UV) rays from the sun can cause a myriad of health issues, including skin cancer and premature aging. Tinted car windows offer an additional layer of protection against these harmful rays. High-quality window tints block up to 99% of UV rays, significantly reducing the risk of sun-related health problems for drivers and passengers.
Moreover, it also helps prevent the fading and cracking of upholstery and interior surfaces, preserving the appearance and value of your car.
3. Improved Energy Efficiency and Climate Control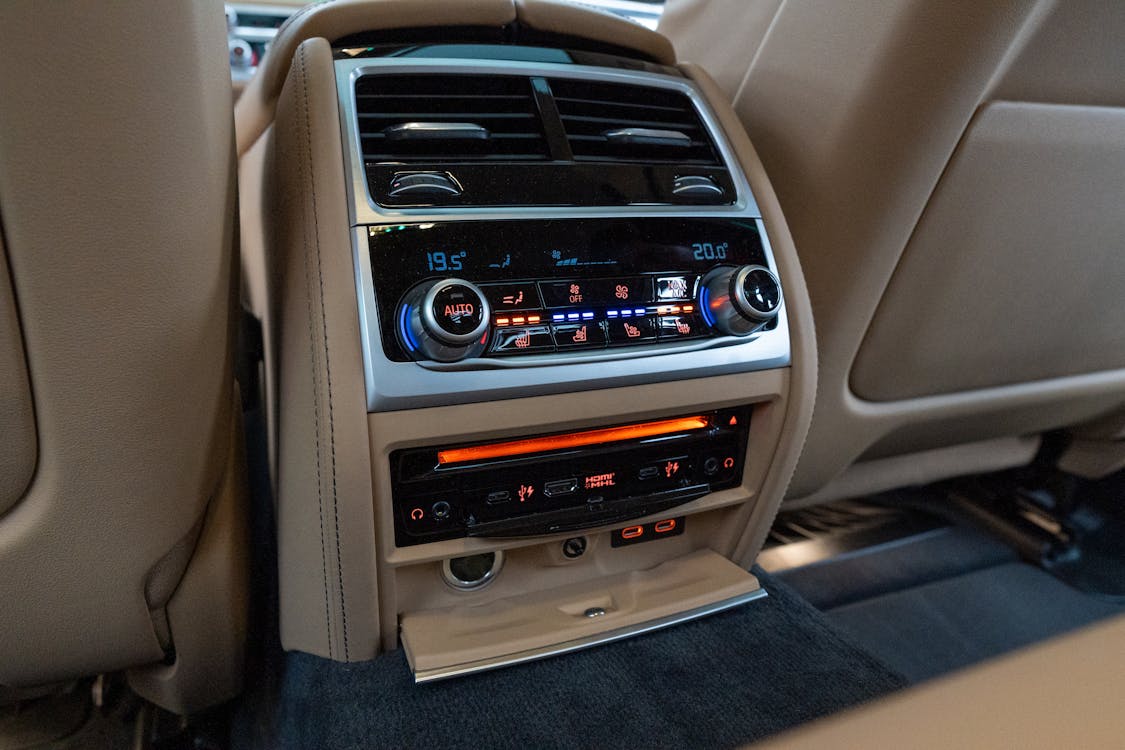 Tinted windows can also enhance your vehicle's energy efficiency by diminishing the heat penetrating the car. Window tints help preserve a cooler interior temperature by intercepting solar heat, putting less strain on your air conditioning system.
This, in turn, leads to lower fuel consumption and reduced emissions, making your vehicle more environmentally friendly. Further, a more consistent interior temperature enhances the driver's and passengers' comfort. This is useful during long drives, where maintaining a comfortable temperature can make the journey more enjoyable.
4. Reduced Glare and Enhanced Visibility
Glare from sunlight or headlights can be both distracting and dangerous while driving. Window tints help minimize glare by reducing the amount of light that enters the vehicle. This can significantly improve visibility and reduce the likelihood of accidents generated by glare-related distractions.
Moreover, reduced glare can also lead to less eye strain and fatigue, making for a more relaxed driving experience, especially during comprehensive periods on the road.
5. Increased Shatter Resistance
Window tints are not just a film; they are made from a combination of polyester and adhesive. When applied to your car windows, these materials create a bond that reinforces the glass. In the event of an accident or attempted break-in, the tinted film holds the shattered glass together, preventing it from scattering and causing injuries to occupants.
This counted layer of protection can be precious in a collision or vandalism, as it reduces the risk of injury from broken glass and provides additional security against forced entry.
6. Enhanced Aesthetics and Resale Value
It is worth mentioning the aesthetic appeal that it conveys to your vehicle. Tinted windows can give your car a sleek, polished appearance, making it stand out. Moreover, the numerous benefits of window tinting can also boost your car's resale value. Prospective buyers may appreciate tinted windows' added security, energy efficiency, and UV protection. This can make your vehicle more appealing to potential buyers, increasing its resale value.
Window tinting is far more than just a style statement. It offers a range of practical benefits that enhance the overall driving experience and protect both the driver and passengers. From increased privacy and security to UV protection, energy efficiency, and glare reduction, tinted car windows furnish numerous advantages beyond aesthetics.
Moreover, the added shatter resistance and potential for increased resale value make window tinting a worthwhile investment for any car owner. Considering these factors, it becomes evident that tinting your car windows is more than just a cosmetic enhancement – it is an intelligent decision that donates to your vehicle's functionality, safety, and long-term value. So, the next time you consider upgrading your car, don't overlook the benefits of window tinting. It is an investment that pays off in more ways than one.
When is the right time to get window tinting?
The right time to get window tinting for your car depends on several factors. Here are a few circumstances when it might be an ideal time to regard window tinting:
After purchasing a new vehicle: If you have just bought a new car, it's a great time to get the windows tinted. Tinting the windows early on will ensure you enjoy the benefits of tinting from the start, protecting your car's interior and providing comfort to the occupants.
Before the summer season: If you live in an area with hot summers, consider getting your car windows tinted before the season begins. Tinted windows help keep the interior cooler, reducing the strain on your air conditioning system and furnishing a more comfortable atmosphere for the passengers.
When replacing or repairing windows: If you need to return or repair a window on your car, it's an opportune time to get the windows tinted. You can save on labor costs by combining the window repair or replacement with the tinting process.
When upgrading your vehicle: If you plan to make other upgrades or enhancements, such as installing a new sound system or detailing the interior, it might be a good time to consider window tinting. Enhancing multiple aspects of your vehicle at once can make the overall process more efficient and cost-effective.
When local laws and regulations change: It's essential to stay informed about the laws and regulations surrounding window tinting in your area. If local laws vary and you're now allowed to have a darker tint or were previously unaware of the rules, it might be the right time to get your windows tinted.
Ultimately, the best time to get window tinting for your car depends on your personal preferences, needs, and local regulations. Consult a professional window tinting service to ensure the chosen tint meets all legal requirements and is installed correctly for optimal performance and durability.