Recently updated on October 25th, 2022 at 11:03 am
A pill organizer is a useful piece of equipment used to organize your daily prescriptions and supplements, helping you maintain good medication management. It prevents medication mix-ups and allows you to remember to take what you need to take for the day. 
Choosing the best one for all your pills can be overwhelming, with several organizers available everywhere. In this blog, let's talk about the factors you need to consider and the helpful questions you should ask to know which kind of pill organizer matches your preferences. 
1. With Visible Labels
One of the most important reminders when taking multiple medicines and supplements is never to get confused with your pills. That being said, it's best to choose a pill organizer with clear and visible labels showing you the day of the week. 
These labels are beneficial, especially to the senior community, when their sights are already impaired. Senior citizens will appreciate it the most when their pill organizers have raised openings or even Braille lettering. It also helps when the pillbox is colored differently depending on the day of the week, minimizing any confusion and allowing you to master which color is for what day. 
Dosey produces pill pouches with labels from Sunday to Saturday, available in various color options to match your style when going out. These pouches are easy to bring and fit in your daily bag, making it convenient and hassle-free to take your medications. 
2. Looking at Durability
When choosing a pill organizer for your medication needs, you also need to consider durability. The best pill containers should be resistant to wear and tear and can last long without fading labels. If the labels continue to fade, you might get confused about ingesting what medicine, especially when you have become neglectful because of old age. 
Some of the most durable pill organizers are those designed with real and thick plastic, accompanied by latches and hinges. If you consider buying pill pouches, check whether the material is thick enough to resist scratches and cuts. 
3. Your Dexterity
Your dexterity also affects your pill organizer choice. If you have arthritis, it limits your hand movements. The better pill organizer options are those with flip-up or pop-up tops. Avoid containers that accidentally shut tightly because they are not easy to open and can trigger pain. 
Suppose your dexterity is poor because of old age. In that case, you also need to avoid pill organizers with sliding or twisting mechanisms because you may find it hard to fit them back in small grooves that normally require certain precise movements. Additionally, pill containers with small openings are not recommended because they can also be difficult to open and get your pills. 
4. Consider Your Forgetfulness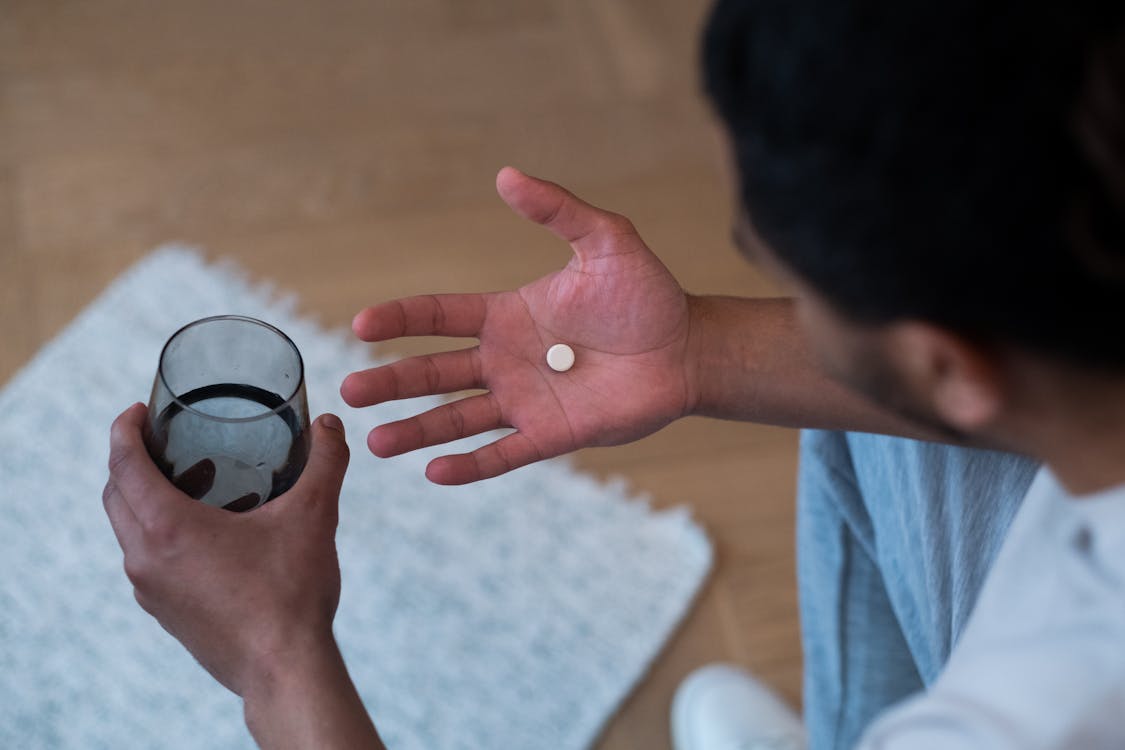 As you age, you tend to be forgetful, especially with your medication schedule. If you think you'll forget to drink your medicines on time, it's best to choose an organizer with labels that can fit in your everyday bag. 
Aside from pouches and containers, automatic pill dispensers are also available that store your pills and alert you when it's time to take them. While they may be bulky to bring outdoor, it's a nice investment at home, reducing your risk of forgetting to drink your medications. 
5. Proper and Adequate Storage
The right organizer should have adequate storage for all your pills. Most pillboxes can store medications for one week, while others can store up to one month. Storages are also available, divided into breakfast, lunch, and before bed. Choosing which depends on how many medicines and supplements you take. 
If you need to be out for a short time and prefer an individual pouch to store your medicines for a single serving, you will also find many options online and in most stores. 
Questions That Can Help You Choose The Right Pill Organizer
Answering the following questions helps you determine what you need in a pill organizer.
How often do you drink your medicines, and how many are they?
Knowing the frequency of drinking your medicines per day allows you to determine whether you need a pill organizer with three divisions (morning, afternoon, evening) or you can do away without any divisions per day. When you know how many pills you take, you can narrow down your organizer options – from month-long containers to weekly ones. In this way, you're choosing a pill organizer that offers the most convenience, especially when you're always on the go. 
Do you need reminders?
If you're certain that you'll forget to take your medicines, it's best to choose either an automatic pill dispenser that will sound to alert you when it's time to drink one. 
Aside from these dispensers, there are also applications you can download on your gadgets that can help remind you about taking your medications. These mobile applications are convenient because they are stored in your phone, allowing you to remember to take your medications even when you're out. 
Are you always on the go, or do you only stay at home?
These questions will help you choose between getting a pouch or a pill container. Pill pouches are more convenient to bring, and they fit better in your bag, and several pouches online come with labels for the days of the week, so you don't need to worry about mismatching your medicines. 
On the other hand, pill containers are more suitable when staying at home. You can see them easily because they would usually be bigger than most pill pouches. 
Get The Right Pill Organizer For You 
The decision to choose a medication storage system is personal and important. It should depend on your needs, lifestyle preferences, and the types of medications you take every day. Follow the factors and tips mentioned above, and choose the best pill organizer for your medication management.