Recently updated on May 30th, 2023 at 06:34 pm
If you're trying to improve your fitness game, you'll have to commit yourself, and sometimes the road can get difficult if you're working alone. Personal trainers will help you to the fitness level you need, whether you're a rookie or a seasoned gym rat. 
A qualified personal trainer has received training in developing and implementing efficient and safe workouts for their clients. In other words, they will assist you in working out and making other lifestyle changes to achieve your fitness goal.
Benefits of Getting A Professional Personal Trainer
Why should you hire a PT? The answer appears to be fairly obvious: seeking expert assistance is the best way to achieve your goals. If you need a fitness instructor, get in touch with https://cleanhealth.edu.au/ and start hitting your fitness goals!
Fortunately for you, personal trainers aren't just for elite athletes. Achieving your fitness goals requires a genuine dedication of your time, being committed, focused, and working hard. And with a trained professional, you can combine these efforts to give you the outcome you want.
While starting might appear a little intimidating, you'll be glad to learn about the top 12 advantages of working with a personal trainer:
1. Accountability
Ask any athlete, and they'll tell you that even after years of working out, once in a while, they lack the motivation to stick to their routines and consistently work towards their goals. With no one to help you keep a check on the goals you've set for yourself, it'll be a challenge to meet them in a set time frame.
A fitness coach will provide you with the push needed to work. They don't have to meet with you every day. Even working with them, they can help smash your fitness goals. You may also discover that working with a trainer motivates you to work harder than working alone.
2. Get Knowledgeable 
Knowledge is power, and when you're trying to keep fit, you'll need to know more than just how to run on a treadmill. When working with a trained professional, you'll be better informed on how to execute your moves right and get into the right form. 
You'll also get to understand better the different body parts targeted by various workouts. They'll help you figure out comfortable alternative workouts for maximum effect and safety whenever necessary when you have injuries. 
With that kind of knowledge, you're better equipped to plan and set your fitness goals and know how best to stick to them entirely on your own. Their knowledge can be particularly invaluable in training for a race or marathon.
3. Assist in Educating You and Preventing Injuries
Exercise education is critical for injury prevention. Having someone assist you who's educated on how to perform specific workouts greatly reduces the chances of getting injured while working on enhancing the effectiveness of your workout.
Your trainer isn't just there to make you run laps and sweat through your socks. When you're working with them, you'll probably get a ton of information on your journey. The accreditation needed to become a personal trainer requires a lot of schooling. 
So that means trainers are well-versed in their fields, from physiology to body modification and fitness science, and various other workout-related fields. 
This information will help you learn and apply the perfect form when working out to avoid injuries and see real results. Aside from that, they can educate you on broader healthy living topics that will assist you in maintaining a healthy lifestyle.
4. Aid in Setting Goals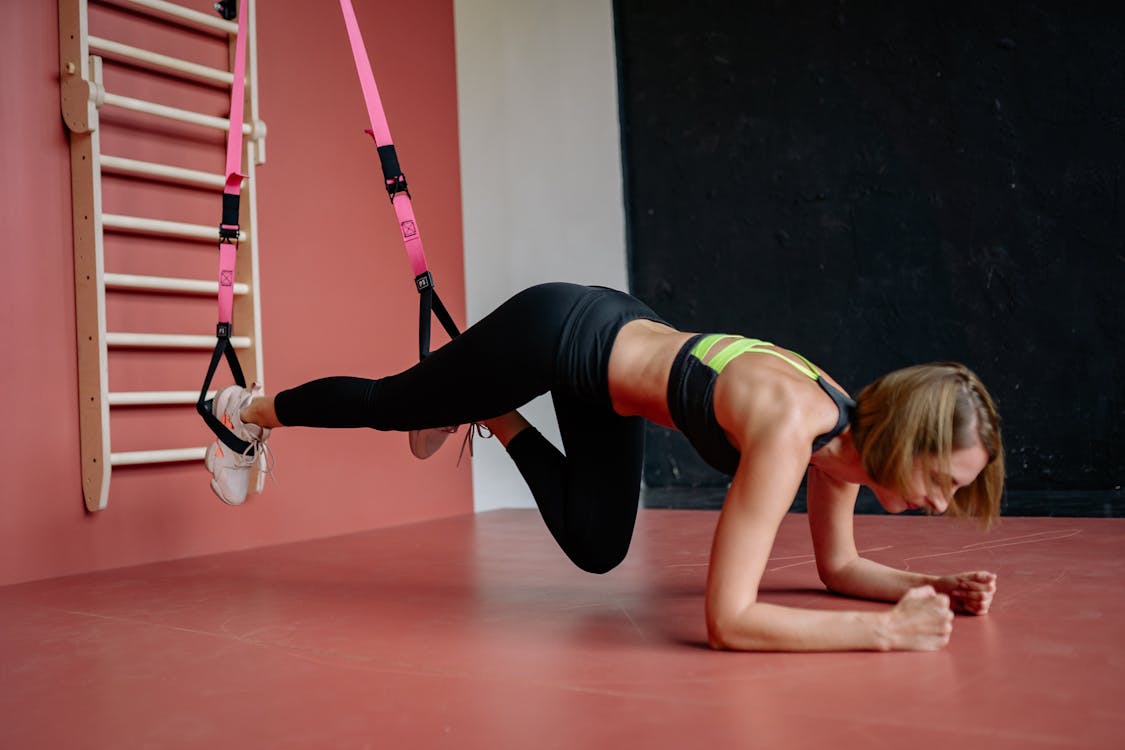 A problem most people make, rookie or not, is making unrealistic, unattainable goals for themselves. Aiming for too high often leads to people falling short and failing to reach those goals. And once they fail, they start to believe that working out doesn't help and completely give up. 
While you can find different fitness plans online, everyone is different, and those generalized ones might not work as efficiently for you.
A fitness instructor can assist you in setting clear and achievable goals guided by your current fitness abilities and guiding you along the way. Whether you want to maintain your current fitness or work towards a specific goal, you're set for greatness with a trainer. 
Having a specific goal, no matter how small it may appear, will be instrumental in keeping you motivated and helping you achieve what you set out to do.
5. They Aid in Time Management
Many people squander their time at the gym. They often dawdle or end up canceling working out altogether. It isn't easy to concentrate when you're alone, but collaborating with a trainer ensures that you make the most of every moment. 
6. Adjustable Schedule and Format
How often you meet up with your fitness instructor is up to you, and if you have a complicated work schedule, a trainer can meet you halfway and work with what's comfortable for you. Many people are opting for virtual personal training nowadays, where they can train in the comfort of their home while video conferencing with their trainer, who can guide them through their various workouts.
When it comes to working out, it's easy to get into a monotonous routine out of habit and do the same workouts repeatedly. With a trainer, you'll get to know different other exercises, lowering your chances of boredom and plateauing. It's always a good idea to mix things up. 
You'll put your body's movement patterns to the test while making your brain work. Plus, you might find something you like. And even if you don't, you'll be glad you gave it a shot.
7. Get Real Results
A problem people often complain about is hitting a stagnant point in their workout. Exercising on your own may seem unable to get you past this level. However, working out with someone who has a neutral point of view is advantageous as they'll push you beyond what you think you're capable of. 
That constant push to improve will get you to start seeing results. Once you begin to see results, they'll assist you in setting and achieving your new goals. It's a never-ending process of development.
Bottom Line
A fitness instructor will provide you with the resources and support to achieve your health and fitness goals. Partnering with one may be valuable because they can offer guidance, hold you accountable, educate you, and help create customized goals. Hopefully, our guide helped you see the many perks of working with a professional personal trainer.