Recently updated on October 25th, 2022 at 11:03 am
There are quite a few major differences between residential and commercial moves. Obviously, a residential move is concerned with relocating a house. A commercial move is concerned with relocating a business, or a company. The commercial is an umbrella term for everything logistics and business-related.
Moving companies can provide commercial services that don't always involve relocating a business. Our friends atsafeboundmoving.com help break down some of the major differences between residential and commercial moves.
Residential Moving Basics
To start, a residential move is concerned with moving an induvial or family from one home to another. That can look like moving from a three-bedroom home in a suburb to moving to a country-style house far away from the city. Residential moves also look like a single person moving from one apartment into another. There aren't exact parameters for what defines a residential move aside from the fact that a moving company is helping an individual or family move from one home to another. The main common denominator is that homes are being moved.
Moving a house is a procedure that most people are familiar with. You begin by searching for a new location to reside, and then you must transport your possessions from your old residence to your new one. Packing and disassembling furniture are done by either you or a full-service moving company. You hire a moving business to handle the hard lifting, loading, and unloading of your belongings into your new house. They can even unpack all of your boxes and dispose of the packing debris for you. They may even be able to help with moving storage units.
Residential relocations can be performed on short notice or in advance. Moving firms give rates based on how many movers are needed and how long the process will take. Extra services, such as packing and unpacking, are charged separately. The most challenging aspect of relocating a house is carefully transporting big or enormous objects, as well as fragile ones. A professional mover has the knowledge and tools to complete these jobs efficiently.
Commercial Moves
Many of the same basic concepts apply to commercial movers as they do to residential relocation, but on a bigger scale. From a little office or storefront to a major corporate headquarters or factory, these movements can be anything. A commercial transfer is more complex than a residential move since any delays would affect corporate operations.
Let's have a look at a few crucial aspects of commercial moving:
1. Commercial moves need more preparation
It's critical to prepare ahead when relocating a firm. Business owners will want to choose a day and time that will have the least amount of impact on daily operations, as well as provide enough notice to staff about the planned transfer.
You'll require specialized equipment and a large workforce, depending on the size and type of your company. To carry big or bulky things, forklifts, forklifts, toe jacks, and hand trucks may be necessary. Machinery, furniture, and heavy fixtures require special expertise and knowledge to transfer, and a skilled business moving company will take care of them.
Commercial movers are frequently accessible 24 hours a day, allowing business owners to take their time with the relocation. To prevent disruption during business hours, overnight or weekend movements might be planned.
2.

Sensitivity of Items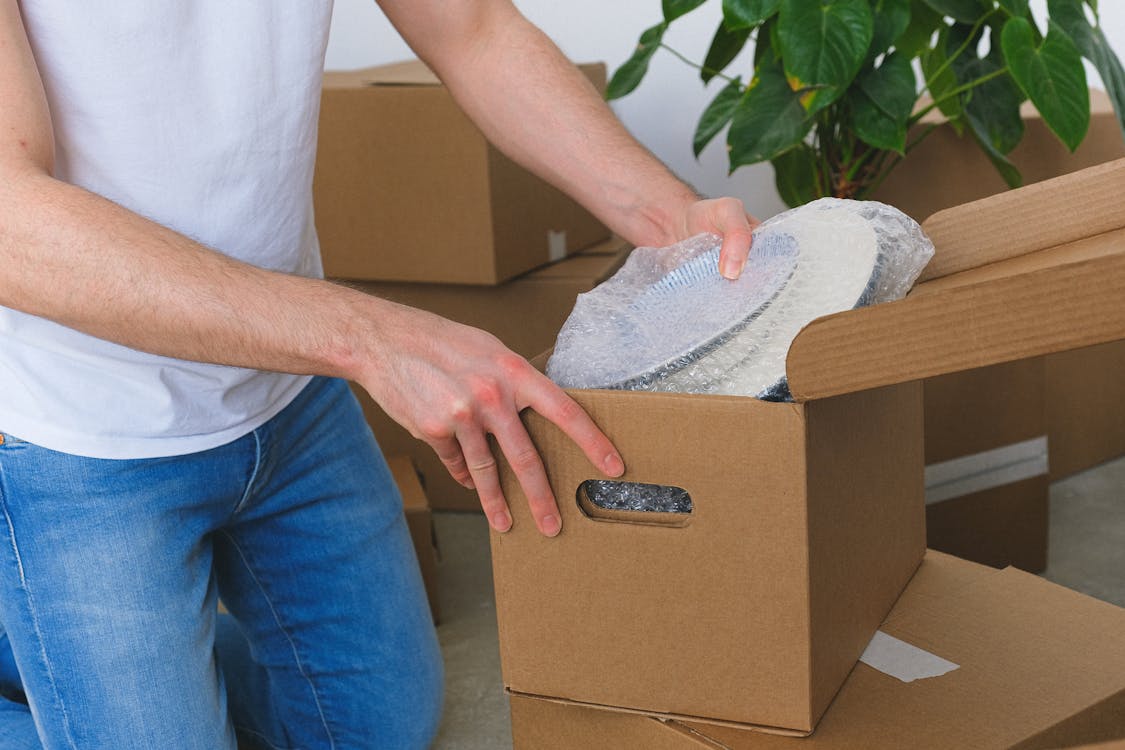 Your sensitive items and information are usually limited when it comes to shifting your home. You can bring your passports, birth certificates, and tax documents in a bag you carry yourself, as well as your laptop or tablet. When it comes to transferring a corporation, though, there are a number of really important factors to consider.
Transporting corporate and employee papers, financial data, and other items are all part of commercial relocation. Businesses also have computers and servers where sensitive data is stored. Data protection rules in the United States require firms to maintain this information safe at all times, including during a transfer.
Because of the sensitivity of the equipment and data being moved, be sure your business mover has a screening procedure in place for its movers, such as performing background checks and checking employee references.