Recently updated on October 25th, 2022 at 11:15 am
The fact that you are reading this probably means that you or someone you know is in the process of buying a home and moving to a new place. And since everyone has different views on how things should be done, people count on the professionals, who have all the necessary expertise to make a successful move from one location to another.
Our Boston movers have written the best guidelines for you on what to look for when choosing a moving company and how to avoid common mistakes when moving.
That being said, there are so many factors involved when choosing a reliable moving company. First of all, you must prepare yourself for some crucial questions: What date would suit us best? Do they give any discounts? Can we rent a truck ourselves? How long do they usually take to arrive at our location?
Asking these types of questions will help you narrow down your options and find what fits your needs best. The next step in the process is to check their reviews online. If possible, ask your friends and family members for recommendations. Also, keep in mind that there are many service providers who charge differently depending on whether you need full-service or self-service options. Some things are inevitable during a move, i.e., additional fees which are added at the end of everything – but it doesn't mean that they have to be high enough to leave you broke afterward!
Once you have learned about all pros and cons connected with choosing one company over another one, give it a shot! After all, finding the perfect moving company leads us to experience less stress before and after relocation day.
The following factors should also be taken into consideration:
Step 1
Moving companies are not always asked to provide an estimate, but if they do – it is very important that this offer should be written in order to avoid any further misunderstandings. Also, the company should clarify what exactly is included in their offer and how much it will cost you if anything additional has to be done! Do not hesitate to ask all questions which are on your mind because these small details might turn out very expensive afterwards.
Step 2
Before signing anything make sure you know how many packers will come for packing. The price per one moving box varies depending on the size of the box, volume weight or whether they are packed with or without wardrobe boxes. So, check everything thoroughly before signing a contract.
Step 3
Be sure that your chosen moving company has insurance! The majority of companies have it anyway but still, we recommend checking it out before signing anything.
So, what is the insurance for? Thus, if a mover damages your property they will pay for it. If you find a moving company which does not have an insurance ask why and my advice would be to move on!
Step 4
Do not forget that you have 24 hours free right of withdrawal . It means that you can cancel your contract within 24 hours without any penalties as long as no items have been shipped yet. Important: even though you might think this period finishes when your mover leaves your house DO NOT FORGET THAT IT IS THE DAY WHEN YOU SIGNED A CONTRACT. So, check whether this day has been counted or not before cancelling it .
Step 5
Finally, do not start packing yet! First, ask your mover for a detailed quote. This way you will be able to compare prices. Ask for all possible discounts and do not forget that you can get special deals if you are ready to move on specific dates or within a specific time period.
Moving day
When moving day arrives make sure that your mover knows where you want the items to be placed in your new home. Be there so he can check whether you are satisfied with his work or not! If yes – fine, if not call the office immediately and let them know what is wrong so they can fix it as soon as possible! Also, don't forget to double check before signing the inventory list . Once again: take pictures of everything just in case!
Packing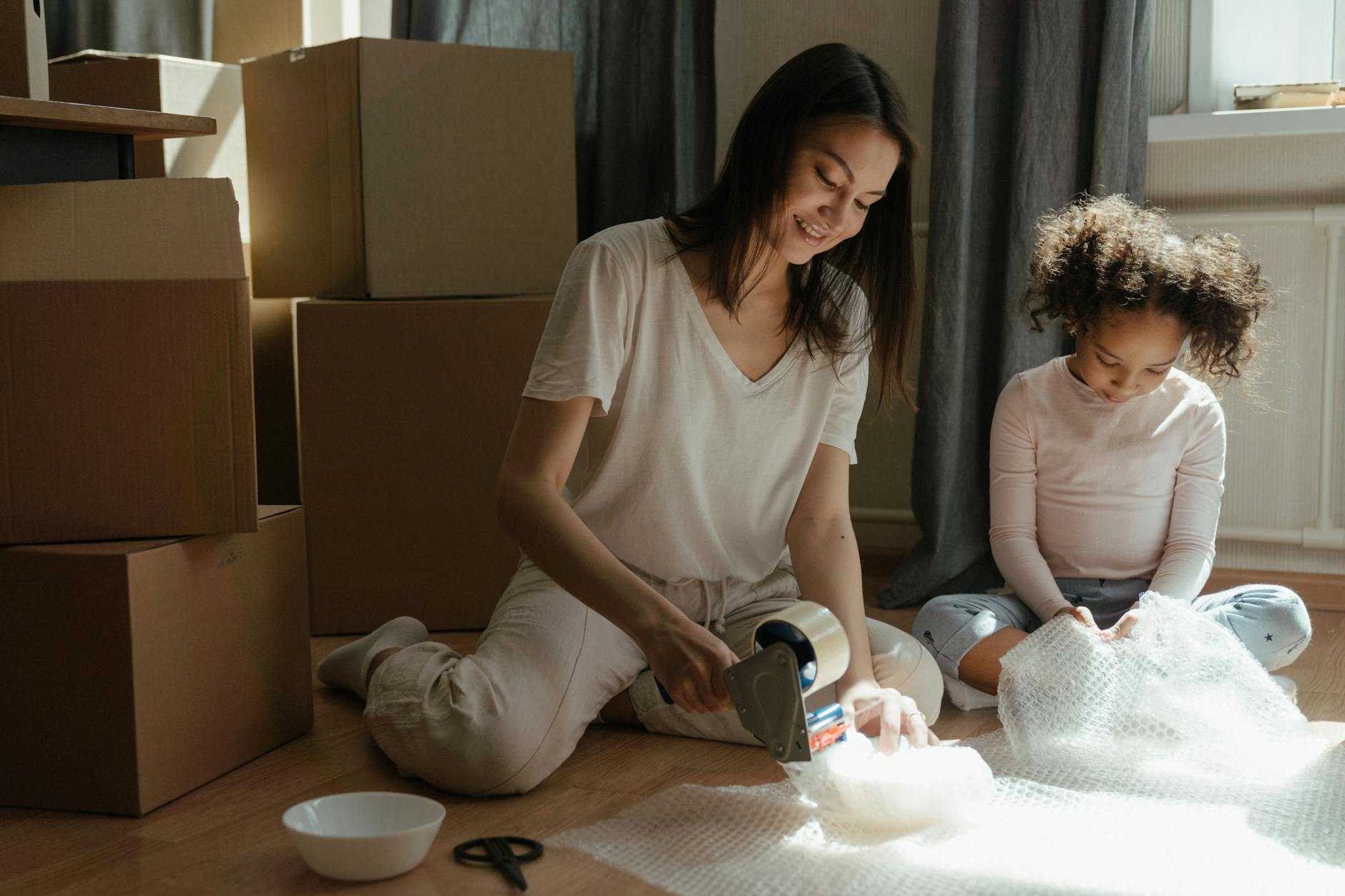 Use a mover's supplies instead of boxes you get from the supermarket. They are specially designed to stack well and protect your furniture from any damage. Just be careful not to overstuff them! Also, don't forget about protection from dirt, especially if you have good carpets or wood floors in your home. Placing an extra sheet of cardboard between items can save you a lot of trouble later on! Use blankets and stretch film for even better protection.
Once you've packed everything up, you're ready for the actual move! Make sure that appliances and furniture are properly wrapped before loading them onto the truck. This will not only increase their protection but also make it easier to unload at your new home. You can turn to professional movers for packing services (there's an extra charge though and it's always nice to save money) or pack things yourself. It's up to you.
Moving is stressful enough as it is – so don't add unnecessary stress by choosing an unreliable mover. Don't let yourself be fooled by smooth-talking operators either – hardworking companies will give you the respect you deserve, not try to take advantage of you being stressed out because of your move!