Recently updated on October 25th, 2022 at 11:43 am
If you own or have considering buying silver then you should know about silver tarnish, before you are making a wise decision.
This includes silverware, silver jewelry, silver coins, and silver bullion such as rounds and bars. However, owning silver products does bring one major issue: they can get tarnished.
You want to make sure you can avoid this tarnish as much as possible. You need to know what makes silver tarnish. This way, you can take the necessary precautions.
We've prepared this guide to help you learn what makes silver tarnish and how to properly care for your silver items.
All You Need to Know on What Makes Silver Tarnish
We recommend that you look into investing in a diverse array of silver items. These are not only great to have around the house or to wear, but also a great investment for your future.
You should look into silver bullion, high-end silverware, older silver currency, and silver jewelry such as the necklaces here: https://www.dreamlandjewelry.com/collections/silver-necklaces
But first, let's see the main causes of tarnishing.
1. The Usual Culprits
The usual culprits of tarnishing in silver items are firstly due to exposure to humidity. If you live in a hot climate, you want to make sure that you keep your silver items away from the heat and humidity as much as possible. Ideally, the humidity rate should be under 50%.
You also have to watch out for hydrogen sulfide. This is a common sulfuric gas.
When your silver items get exposed to this gas, they will tarnish over time. The higher the concentration of sulfide, the greater the chances of rapid tarnishing.
The storage options for your silver items are also among the usual culprits. For example, if they are in airtight boxes or containers they can trap gas, pollutants, or contaminants that may lead to tarnishing.
You want to make sure you invest in the right storage. For example, when buying bullion coins, you should use the storage cases that the retailer offers.
2. Corrosion
If your silver gets wet over time, it can lead to corrosion. This most commonly occurs with silver jewelry. If you see tarnished silver jewelry, you can bet that the major cause is due to it getting wet over time, including from perspiration.
Even salt will lead to the eventual corrosion of silver items, such as sterling silver. For example, if you wear silver rings and have to deal with salt, make sure you remove your rings first.
3. Abrasion
If your silver comes in contact with chemical products such as cosmetics, you can expect metallic abrasion.
For example, if you are applying makeup, you want to do so without wearing jewelry first. If contact is inevitable, you want to make sure that you clean off the makeup as soon as possible. You need to also clean your silver jewelry as soon as possible.
When getting ready to go out, you should wear your jewelry as the last step.
4. Lesser-Known Culprits
There are also several lesser-known culprits that lead to tarnishing in a number of silver items, leaving their owners confused as to what caused the tarnishing!
When you clean your silver items, you want to wear vinyl gloves. Cleaning silver items with your bare hands can transfer oils and dirt from your hand to the silver. If you use wool or latex gloves, this can also tarnish the silver items.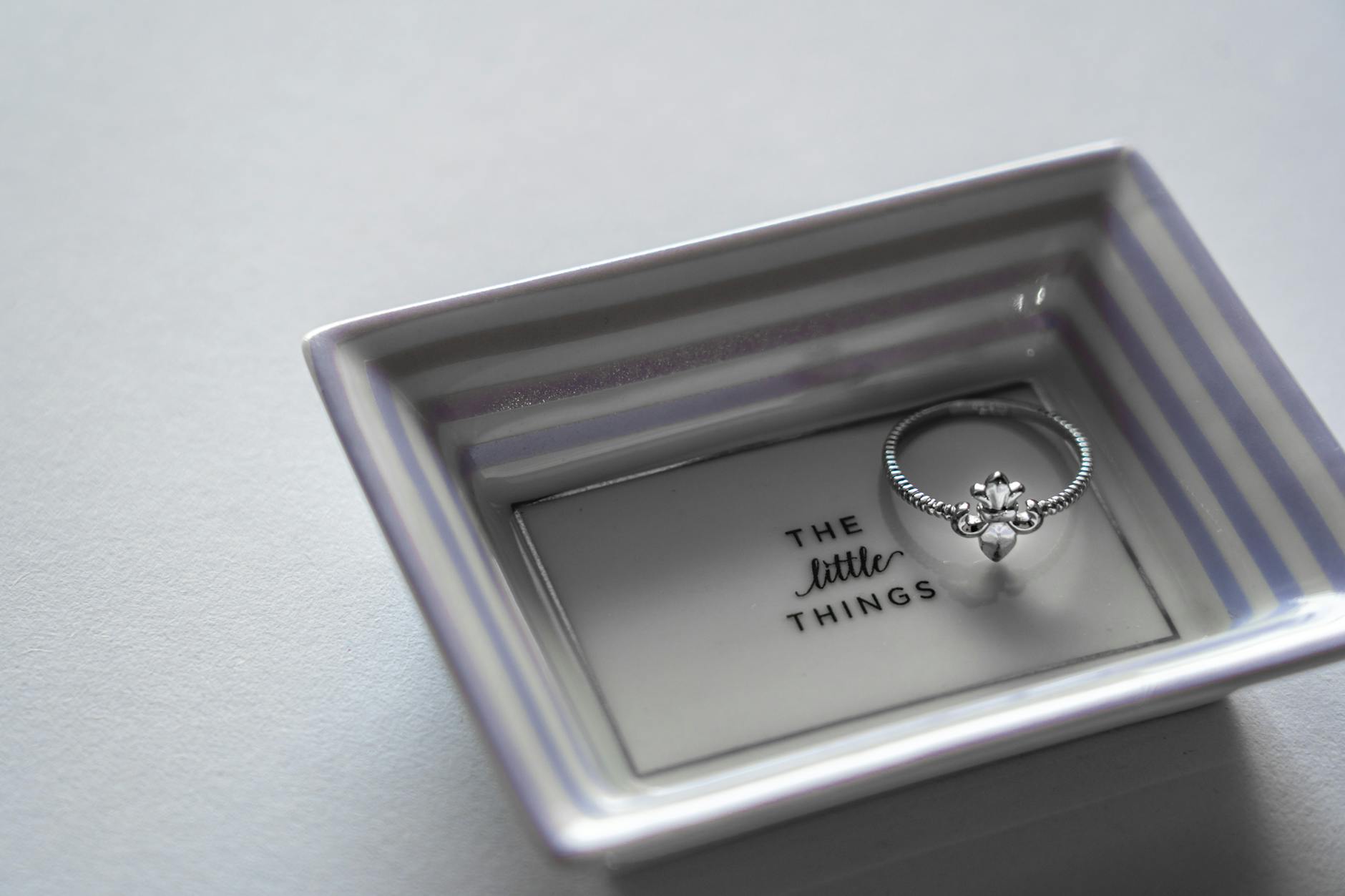 If you wear perfume or cologne, the seemingly harmless spray can also pollute your silver jewelry. If this is done on a regular basis, you can expect your silver jewelry to get tarnished. The ideal step is to spray your fragrance first and let it settle on your body before you wear your silver jewelry.
Even strong-smelling foods can emit aromas that harm silver. If you are cooking eggs, onions, garlic, or any other food that emits a strong aroma, you should keep your silver items away.
If you have any silverware lying around the kitchen, keep them away first before you cook.
Cleaning Tarnished Silver
What if you already have to deal with tarnished silver? You want to invest in great silver polish. These are designed specifically for cleaning tarnished silver.
When cleaning with this polish, you should wear your vinyl gloves. Even if you don't have any tarnished silver, it's always wise to have a supply of silver polish on hand. This way, whenever your silver gets tarnished, you can deal with the issue immediately.
You should also find great silver polishing cloth. These are made specifically for cleaning silver and are more durable than regular cleaning cloths.
You can also use a silver cleaning dip. Take a glass and wrap the inside with aluminum foil. Pour hot water and mix it with two tablespoons of salt and two tablespoons of baking soda.
Place your silver items in this glass and let them rest for five minutes. After, remove and rinse them with room temperature water. Use a silver polishing cloth to wipe off the tarnish.
If your tarnished silver is unable to be polished, you should consult a professional silver cleaner.
Storing Your Silver
As discussed, you have to give importance to storing your silver. Keeping it safe ensures that it's kept away from potential contamination.
You can use a jewelry box or organizer to keep your silver jewelry safe. Your silverware should be kept in a case, away from your other cutlery. For silver bullion, invest in a safe or seek a professional precious metals vault for storage.
Taking the right steps for storing your silver not only protects your silver items and makes them accessible, but it's also important to protect it from possible tarnishment. Just as you are meticulous in your research of silver items, you should be meticulous in your research of storage solutions.
Don't Let Your Silver Tarnish
Now that you know what makes silver tarnish, you can prevent your silver items from being ruined. Make sure to maintain all of your silver collection so that you can enjoy it for as long as possible.
Read more great content on tech, health, business, on our website.