Recently updated on March 23rd, 2023 at 10:52 am
The bedroom is a very personal place in a house; it shows the personality, uniqueness and sensibility of that person living in it. Mostly a person spends time in the bedroom when he/she is at home. For a comfortable and relaxing feeling while sleeping or staying in the room because a room-friendly environment keeps us refreshed.
Making your bed frankly sleep there are many elements in your room or for bedding styles, like curtains, pillows, rugs, duvet covers, etc., that express your taste. Bedroom designs boost a positive mood and a place where you can feel relaxed. Make sure that your favoritecolour and design, proper light, and furnishing material. Use room plants for refreshing looks and air purifying. 
In this article, we discuss the decorating tips that make your bedroom friendly sleep and inspiring for those who see your room. For making your bedroom elegant follow some tips that are given below:
1. Blackout Curtains
A room is not complete until you address the windows of your room. Curtains give a luxurious look to your room and give privacy from outside. Try to use a blackout curtain that gives an elegant look and has many benefits like controlling the dust, light rays, thermally insulating and blocking the noise of the outside. It helps to maintain the room's temperature.
Blackout curtain controls the light rays because when the light comes to your body, you can't sleep well and the body cannot be relaxed and comfortable. It is a three-layered, soft, insulator and durable type of curtains that enhance your room's elegance. It comes in eye-catching colours you can select it according to your room demand. For a peaceful environment in your bedroom, blackout curtains are an excellent option for widow's cover.
2. Silk Pillowcase
Pillows are an essential part of our bedding and provide healthy & comfortable sleep; we think many things while selecting the pillows or its covers. It should be soft and comfortable. Pillowcase is the covers of the pillows that protect the pillows from dust, dirt and stains or extend the lifespan of pillows.
Choosing the fabric of a pillowcase keeps in mind things like softness, skin-friendly, breathable or bedding requirements.  Its colour and design should be matched or balanced with the room interior's colour and pattern.  Mostly white covers used because they will be matched with every colour and look beautiful.
3. Duvet covers
Keep your body cozy in winters and cold summers. We use duvets to cover the body during sleep; which are filled with natural and synthetic materials. The cover protects the duvets from dust, stains and gives a soft and smooth surface to touch or an excellent look to your bedding. Duvet is the central part of the bedding that attracts anyone.
Use Sherpa duvet covers because this colour looks so gorgeous with every shade. There are many shades that enhance the beauty of your duvet colour because, with different shades, several designs are available. Sherpa duvet covers are in all fabric types that may help you to select according to the climatic, professional or mood condition because this colour gives a peaceful and cheerful look. It may also have less chance to look dirty and show stains on the surface. For the decorative and enchanting bedding, it is the best choice.  
4. Shaggy Rugs
It is used to cover the floor of your room or use a divider sometimes. Large Shaggy Rugs are a soft and decorative piece of carpet type that is woven softly and has a fluffy and smooth surface. It is selected according to the colour of the room or with bedding styles. Before selecting a rug style, check the way of construction and constructed materials. 
5. Room Plants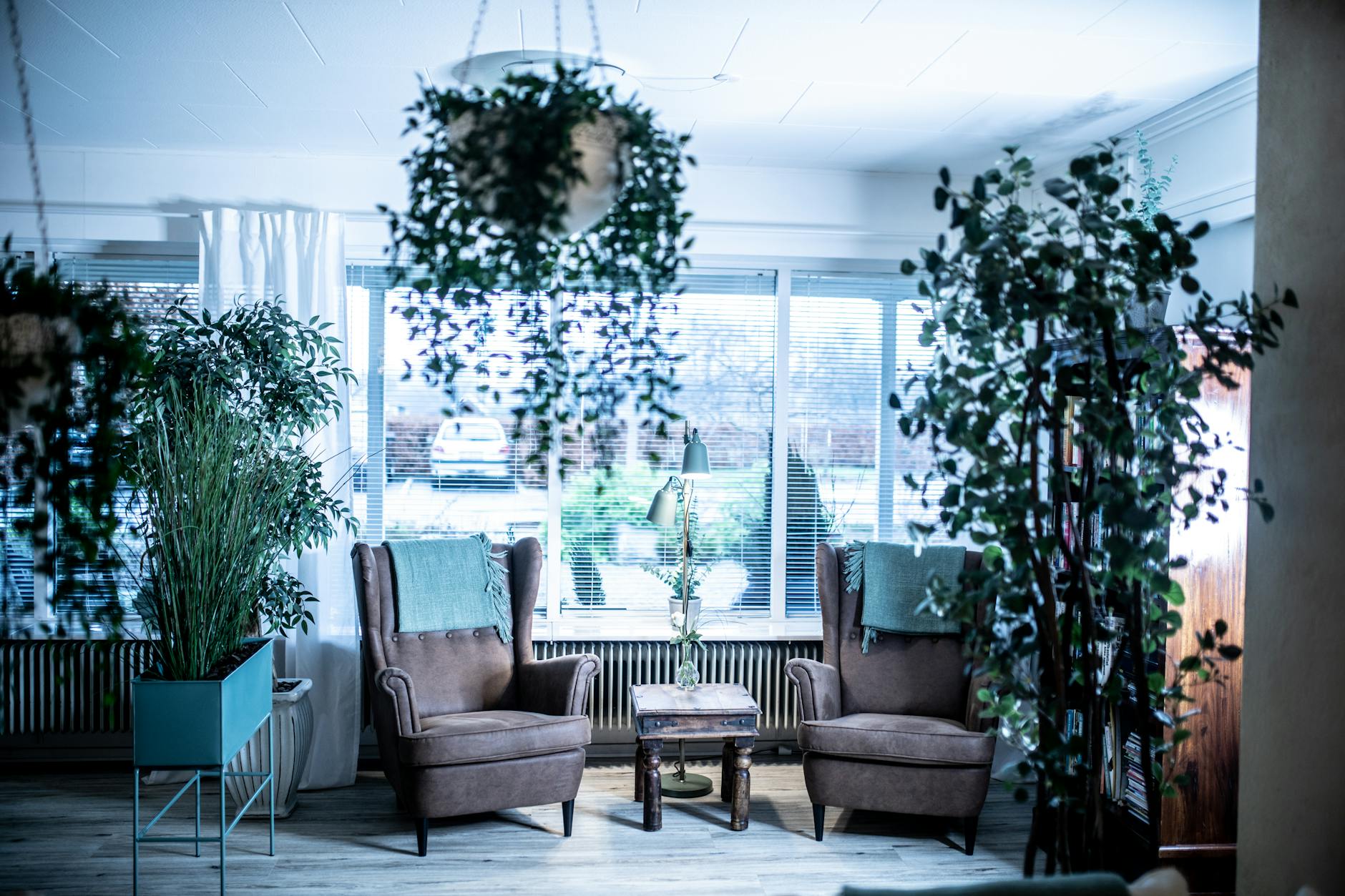 For creating a decorative and natural feel to your bedroom indoor plants are a good choice. They help to maintain the positive psychological effects and try to purify the air.  Plants are generally toxic humans and absorb many harmful pollutants. Use nature sounds, such as the sound of a waterfall or birds singing, to create a soothing and peaceful ambiance. There are many apps and devices available that can play nature sounds, and many alarm clock apps have the option to use nature sounds as alarm tone. Different parts of plants act like filters and other airborne bits. It absorbs the carbon dioxide from the air and releases oxygen for breathing.
There are a variety of plants indoors like VOCs, Chinese evergreen plants and many more. Plants help to release the fatigue and anxiety, control the blood pressure or increase the rate of a healthy life.