Recently updated on October 25th, 2022 at 11:43 am
With Christmas season right around the corner, it's time to start making those wish lists for the bedroom furniture revamp that you've been wanting.
When it comes to finding the right bedroom furniture for your space, prioritizing comfort and ensuring that you're truly thinking about how you can sleep better are fail-proof ways to keep things as cozy as possible. 
When it comes to bedroom furniture, it's important to pick high-quality pieces you know will stand the test of time. Pre-planning your bedroom is going to make this job a whole lot easier, so try and get some bedroom inspiration from Pinterest or Instagram before you get started.
From finding the best mattress for a good night's sleep to ensuring you're making get out of bed easy with a rug that's going to warm your feet right up, here are some of our bedroom must-haves for the season. 
#1- A Nightstand With Drawers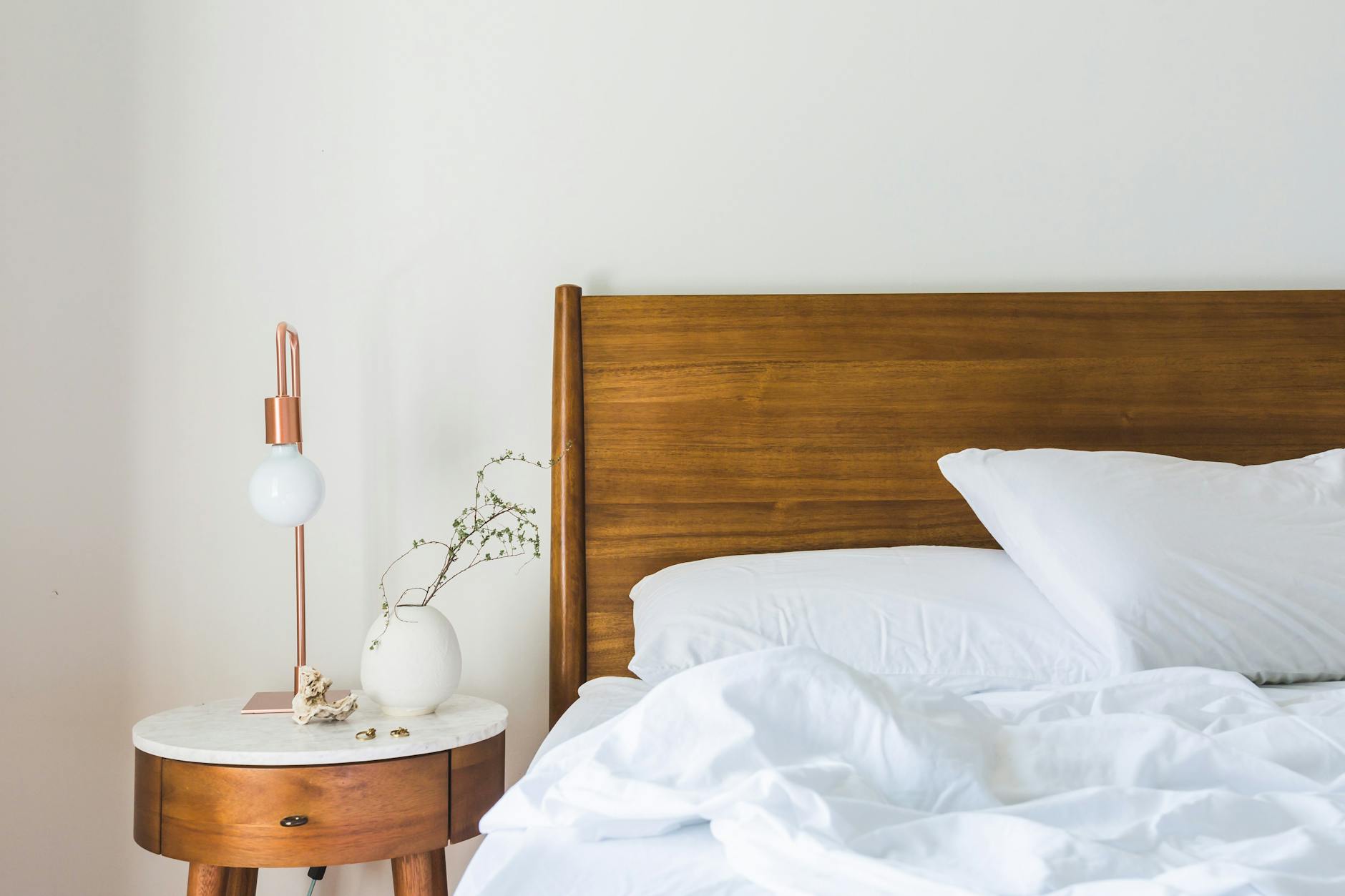 One of the most challenging things to figure out within the bedroom is how to minimize clutter, but getting the right nightstand can help with this.
Try to avoid showy or loud nightstands, since these are really just functional pieces of bedroom furniture for your home. Instead, when searching for the best nightstand for your room, try and lookout for something that has multiple drawers. 
This is going to help you get into the practice of clearing your room a few minutes before you go to bed, which isn't just great sleep hygiene, but can also be a really efficient way of keeping your bedroom furniture looking just as cozy and comfortable as you envision it being.
If you share your bedroom with a partner, be sure to get them a nightstand for their side of the bed too. Two distinct nightstands are going to help both you and your partner keep your spaces distinct (and prevent plenty of arguments, too!).
#2- A Bedroom Rug For Cold Nights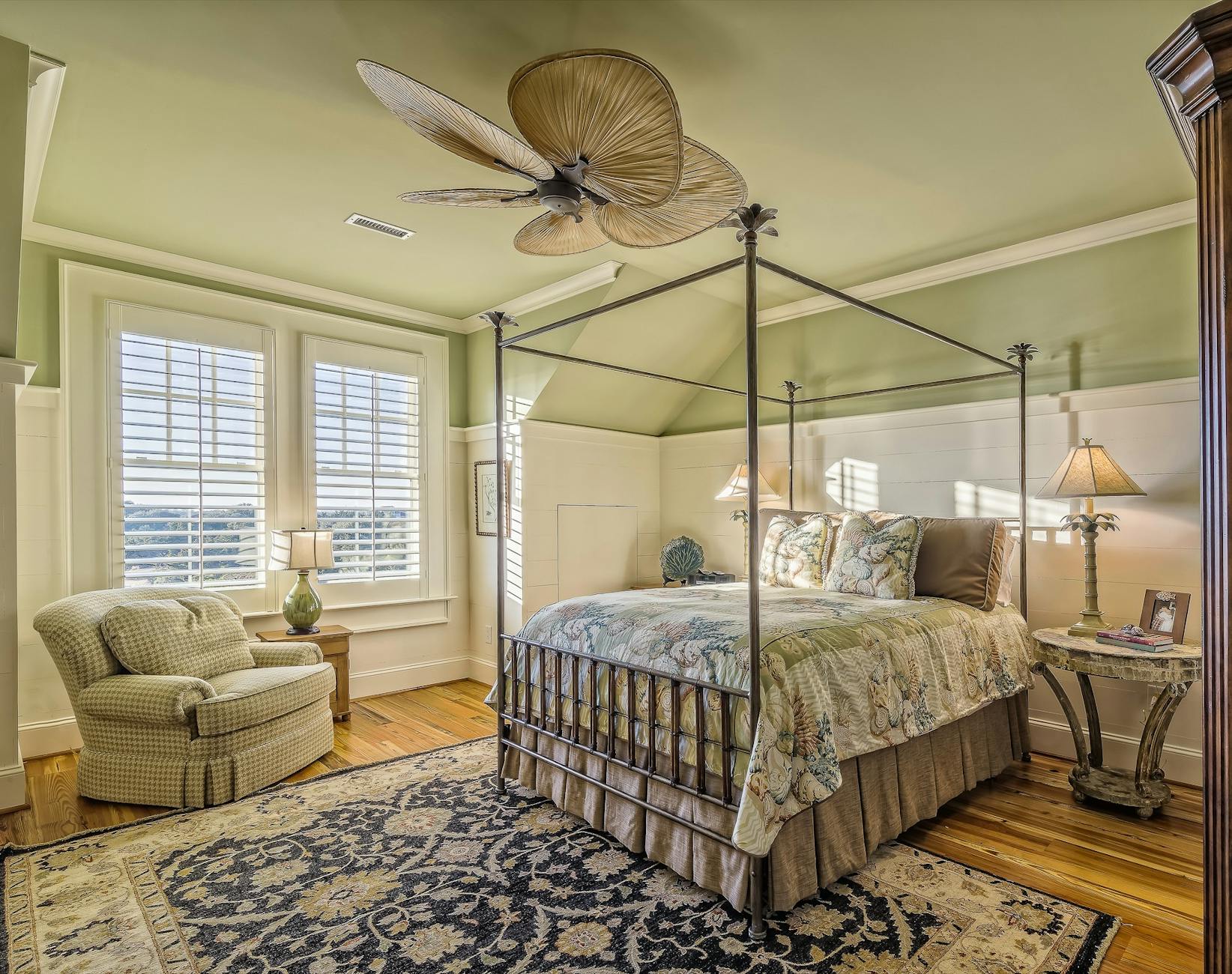 Have you ever woken up on a cold winter morning, unable to get out of bed? Rugs may seem like a decor piece, but they can actually be a super functional bit of furniture to add to your space. Try and pick out a bedroom rug that has a shag covering, as these also have the added benefit of having a warming effect, making them the perfect choice for spaces that lack natural heat.
Shag bedroom rugs also have a lovely, luxurious effect on any space they're added to, so you have the bonus of revamping the look and feel of your bedroom furniture while you're at it.
#3 – Independent Shelves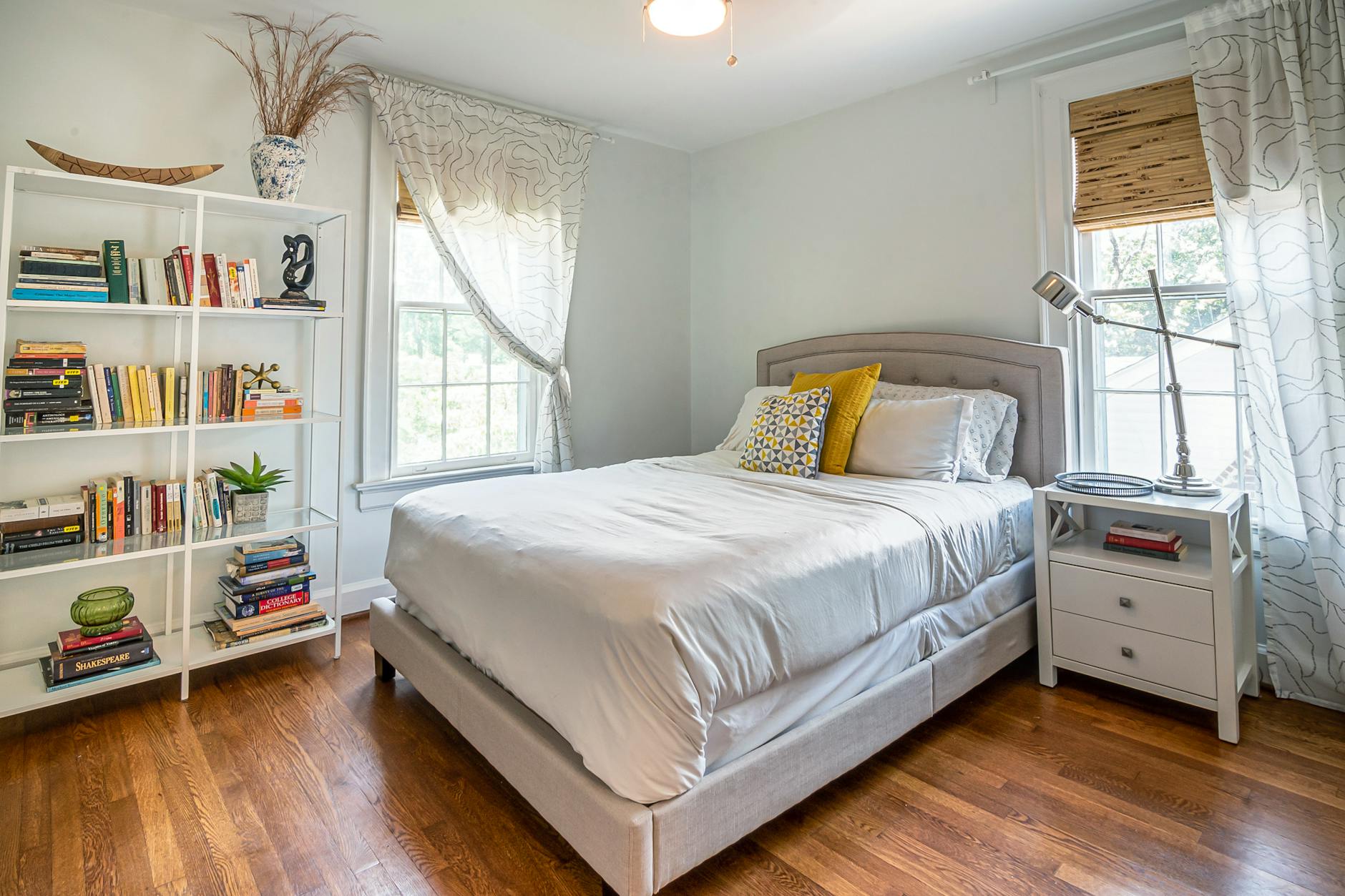 Bookshelves are a great option for bedroom furniture, but they can be bulky, and if you have a smaller bedroom, they're often not a great option.
Try to get independent shelves that you can install on your own for your room – not only are this way more customizable, making them a great DIY decor project for your bedroom, but they're also going to allow you to mount your books and knick-knacks on the wall, freeing up floor space for you.
If you do have the room to spare, bookshelves are a great way to organize extra bits of decor, bring together your space, and keep your bedroom looking neat and organized. No more books piling up on the sides of your bed! 
#4 – The Best Mattress For A Good Night's Sleep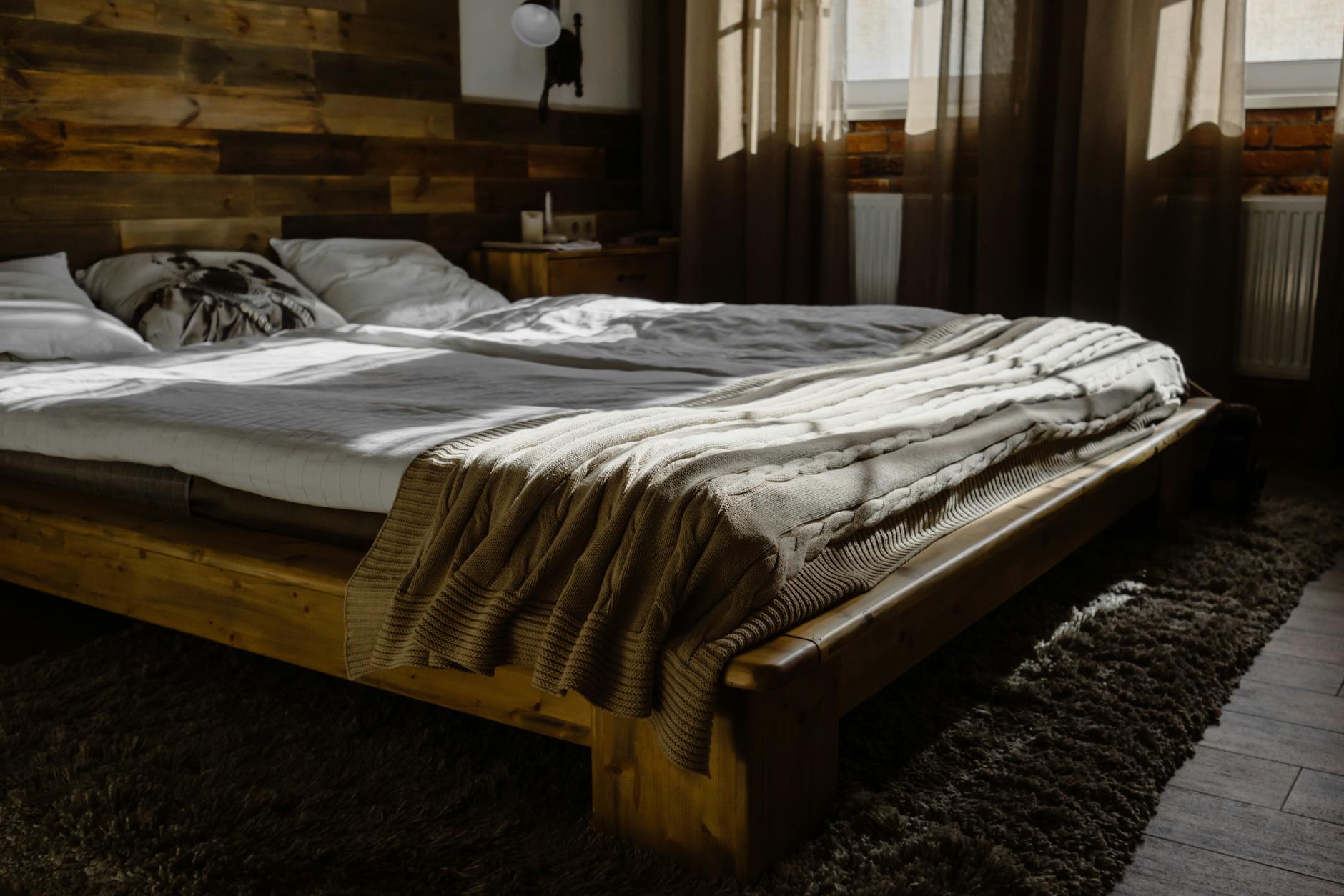 Though our beds are the central piece of bedroom furniture in our rooms, finding the best mattress for your space can often be overlooked for more aesthetically pleasing kinds of furniture. That being said, finding the best mattress for your sleep can change not just your general well-being, it can also improve a lot of other parts of your life, such as energy, mood, and even physical health. 
So how do you tell when you've found the best mattress for your space? The best mattress companies are going to have independently certified materials that ensure you can trust where they source their products. The best mattresses are also going to provide you just the right balance between support and comfort, making them a lot easier to sleep in each night, without any risk of body pain. 
If you're looking for the best mattress for your sleep, consider reviewing your options before you go ahead and make your purchase.
Memory foam mattresses are often considered a comfortable and safe bet for those looking for a comfortable night's sleep, whereas hybrid mattresses provide a little more structure and support for people seeking a firm bed. 
Ultimately, most of the best mattress companies are also going to ensure you're getting the sleep you require, which means they'll come with general trial periods that give you the option to test them out. 
#5 – An Adjustable Bed Frame For Ultimate Comfort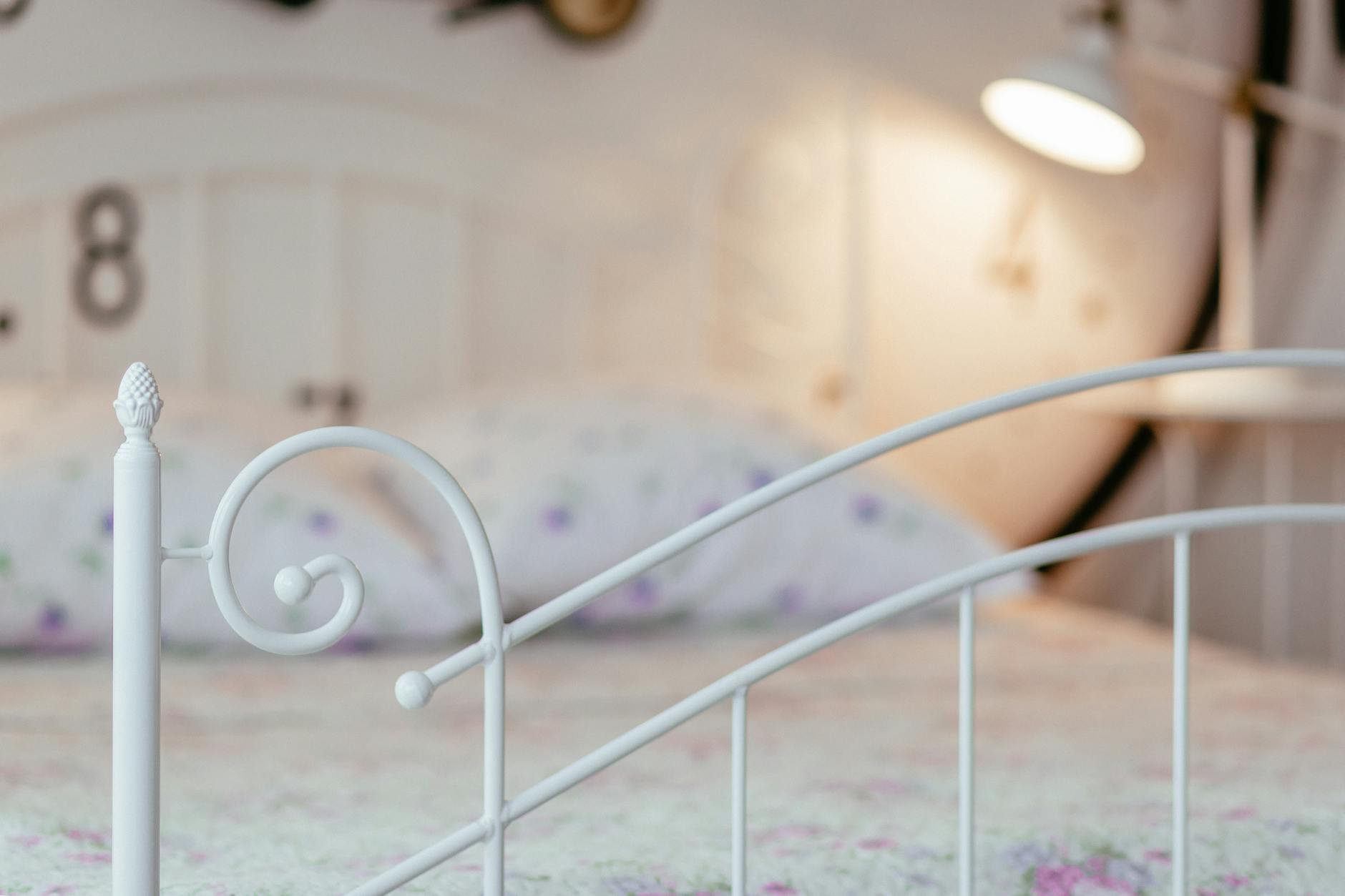 If you're convinced you already have the best mattress for a good night's sleep, you can take personal comfort to a whole other level with the addition of an adjustable bed frame. Adjustable bed frames allow you to customize your sleeping position as you rest at night, meaning you can go from an upright position that is more comfortable for reading, to one that ensures your limbs have offset any pressure on them.
Adjustable bed frames are a truly luxurious addition to the bedroom, so they're a great ask for Christmas when you can get away with the treat. They're also a great choice for expecting mothers, training athletes, and shift workers, all of whom require that little bit of extra comfort as they're trying to get a better night's sleep.
Bedroom furniture worth investing in should work for you, and this Christmas, be sure to give yourself the gift of a bedroom that you can look forward to recharging in. Something as small as a bedroom rug and as significant as a brand new bookshelf can transform the look and feel of your room, allowing you to rest just a little easier each night. If you are looking for a bed then visit www.discountdirectfurniture.com as they have many options for you to select.