When it comes to finding a new sofa for your home, it can be difficult to decide what kind of sofa you want to try and then find sofas to suit your needs.
Recliner sofas have become more popular over the years for their versatility as a sofa pieces and the optimal comfort they can provide to their owners.
They are the ideal balance between comfort and functionality, allowing you to host guests without clutter or extend your reclining functions for a movie night.
In today's article, we will look at the best recliner sofas on the market as of 2022. Let's begin!
1. Himolla Sofas
Himolla has, for over 70 years, been crafting a wonderful selection of upholstered furniture for homes across Europe and the UK. The company started in a small town outside Munich, Germany, and has grown from a small workshop to a multi-national European-based furniture manufacturer.
Himolla is the industry leader in what they do, offering exemplary pieces of furniture, including their range of recliner sofas.
Their most popular products are from the Rhine and Cygnet ranges that can provide the following:
Cygnet range; 3-seater and 2-seater sofas that have full reclining capabilities. The Cygnet range is known for a lower profile but seamless look that fits well into various home themes.
Rhine range; of premium recliner sofas. With ample selection for the fabric or leather styles they offer, you are spoilt for choice regarding Rhine recliner sofas. Like the Cygnet range, the Rhine range also comes with 2-seater and 3-seater options with full reclining functionality.
When choosing to buy a recliner sofa, choose to buy from one of the best manufacturers in the industry with a proven record spanning over half a century of creating timeless pieces.
2. G Plan Sofas
G Plan will likely be a brand name that's already popped up on your radar, and that's no surprise. G Plan has proved itself as one of the biggest manufacturers of sofas, chairs, and upholstery products in the UK, which includes a range of recliner options. 
With its roots tied to Ebenezer Gomme back in 1898, there's a heritage of quality and craftsmanship associated with the G Plan name, and since 1953 they've been a major brand worth anyone's time and consideration. Today they provide exceptional furniture to over 500 different stockists.
Take a look at some of the best recliner options they have available for purchase:
Chloe range; an extensive range of sofas and chairs with reclining functionality. The Chole range has both 2-seater and 3-seater options and boasts high-quality leather and a variety of styles that make the Chlore range suitable for a wide host of home aesthetics. Select from three different leather ranges (L range, N range, and P range) with an abundance of different colors.
Malvern Range; a varied range of sofas and chairs that are similar to the Chloe range with their reclining capabilities but differ in style, leather options, and aesthetic. The Malvern range is characterized by its neat lines combined with smooth curves for a sophisticated end product with aesthetic appeal for all home themes.
G Plan is absolutely a range worth looking at for recliner sofas.
3. Sherborne Sofas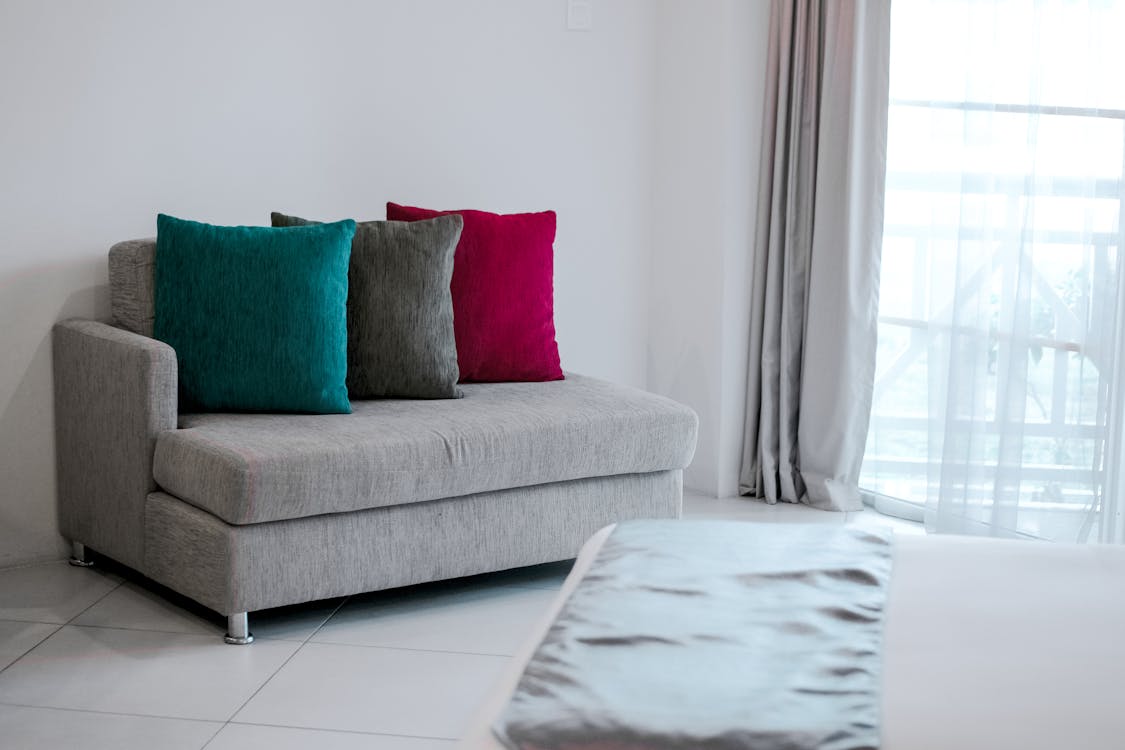 For those who are looking for a sofa that's a bit more traditional and will blend well with a more traditional home theme, Sherborne have you covered.
Founded on Sherborne Road in Bradford, England, Sherborne Upholstery has a tradition of creating brilliant furniture with a vintage feel but using modern materials. This gives Sherborne furniture the durability you'd expect from modern materials but styled in a way that'll exemplify any traditional home interior design style.
The company started from humble roots in a lock-up garage and, over the course of 90 years, has proven to be one of the UK's most successful and coveted manufacturers of premium upholstery.
Take a look at their:
Keswick range; this range offers both small and standard 2-seater recliner options that are ideal for fitting into conservatories, studies, lounges, or living rooms to provide additional comfort and seating options. The Keswick is also ideal for more compact spaces and features all the same recliner functions as larger recliner sofa models.
Lynton range; for a more classic look and feel, the Lynton range will provide your home with a recliner that'll pair a distinct look with fine upholstery. This range also comes in its standard or small size, depending on your needs for a sofa.
Sherborne has a fantastic range of recliner chairs too.
Summary
Finding a sofa isn't easy, but we hope our list has broken down some of the big names and helped provide you with a good starting point. Best of luck with sofa hunting!