The living room serves as the heart of our homes, a place where we relax, entertain guests and spend quality time with loved ones. Enhancing its decor can transform a mundane space into a stylish and inviting oasis.
Whether you're starting from scratch or looking to revamp your existing living room, here are some expert tips and tricks to help you elevate your living room decor.
1. Plan Your Layout:
Before diving into the world of decor, start by planning the layout of your living room. Consider the size and shape of the room, the natural light sources, and the placement of doors and windows. A well-thought-out layout will optimize space utilization and flow, making it easier to arrange furniture and create functional areas within the room.

2. Choose a Cohesive Color Palette:
Selecting a cohesive color palette sets the tone for your living room decor. Choose colors that reflect your personal style and create the desired ambiance.
Consider using a neutral base color for the walls and larger furniture pieces, and add pops of color through accessories, such as throw pillows, rugs, and artwork. Balance bold hues with softer shades to maintain harmony within the space.
3. Invest in Quality Furniture:
When it comes to furniture, quality, and comfort should be your top priorities. Invest in well-crafted, durable pieces that not only look great but also stand the test of time. Choose a sofa and armchairs that provide both style and coziness and select coffee tables and side tables that complement the overall aesthetic. Don't forget to consider functionality, such as storage options for keeping the space clutter-free.
4. Layer Textures and Fabrics:
Texture adds depth and visual interest to your living room decor. Mix and match different textures and fabrics to create a luxurious and inviting atmosphere. Consider incorporating elements like plush rugs, velvet or linen upholstery, cozy throws, and decorative pillows. This combination of textures will add warmth and a tactile dimension to your space.
5. Illuminate with Lighting:
Proper lighting can transform the mood of a room and highlight key design features. Incorporate a mix of lighting options to create a layered effect. Start with ambient lighting, such as overhead fixtures or floor lamps, to provide overall illumination.
Then, add task lighting for specific activities like reading or working, and accent lighting to highlight artwork or architectural details. Dimmer switches can also help adjust the lighting to different occasions. Look at https://homedetail.co.uk/ for options
6. Curate Art and Accessories: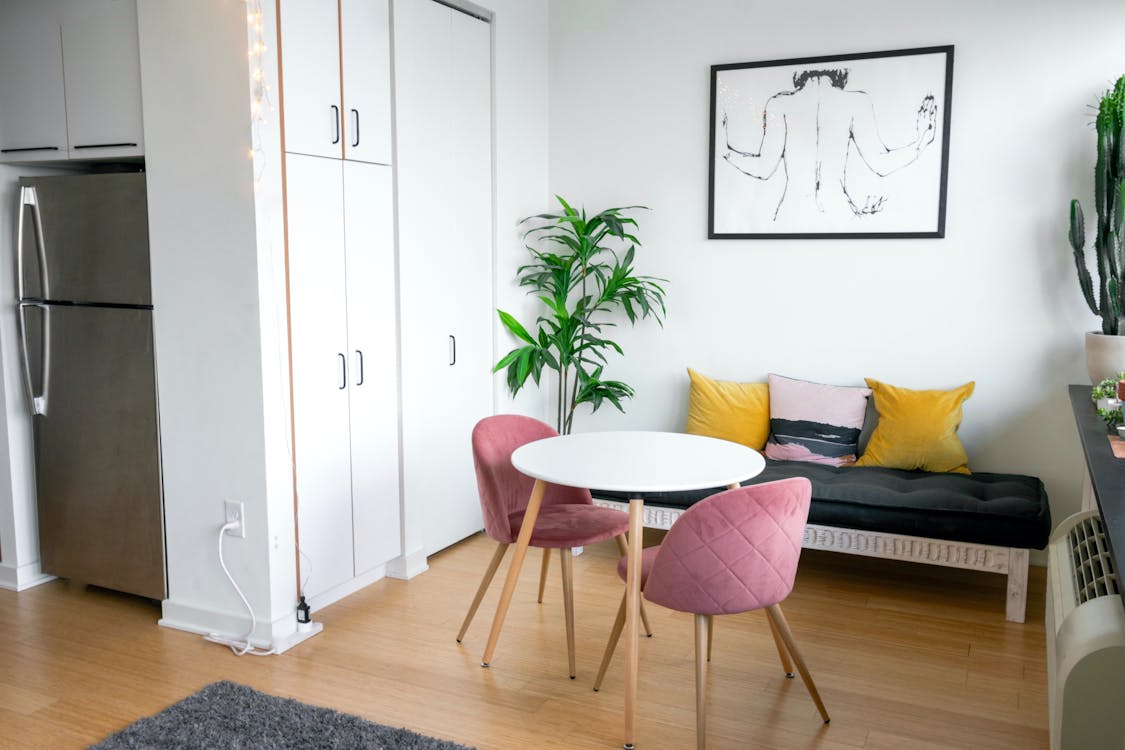 Artwork and accessories are the finishing touches that personalize your living room decor. Select pieces that resonate with your taste and reflect your personality. Consider a gallery wall with a mix of framed photographs, paintings, or prints. Add decorative objects, such as vases, sculptures, or plants, to inject life and character into the space. Be mindful of scale and balance when arranging these elements.
7. Maximize Storage Solutions:
Clutter can detract from even the most well-designed living rooms. Invest in smart storage solutions to keep your space organized and visually appealing. Opt for furniture with built-in storage, such as ottomans or coffee tables with hidden compartments.
Install shelves or bookcases to display books, decorative items, or personal collections. Baskets and storage boxes can be stylishly incorporated to house smaller items.