So, you're finally a legal driver. Congratulations! Now that you can get around on your own, the next step is to figure out how to get from point A to point B. If you're like most teenagers, your first car will be a major purchase. How do you go about buying your first car? 
In this blog post, we will provide a guide for teen drivers who are in the market for their first set of wheels. We'll cover everything from budgeting to insurance to choosing the right car for your needs. Keep reading for advice on how to make the process as smooth and stress-free as possible!
1. Budgeting for Your First Car
One of the most important aspects of buying a car is making sure that you can afford it. Before you even start looking at cars, sit down and create a budget. How much can you realistically afford to spend on a car? Once you have a number in mind, stick to it! It can be tempting to splurge on a nicer car than you had originally planned, but it's important to stay within your budget.
If you're not sure how much you can afford to spend, talk to your parents or another trusted adult. They can help you figure out what kind of monthly payment you can really make without breaking the bank.
When you're ready to buy your first car, it's important to budget carefully to avoid being caught off guard by the total cost. Here are a few tips to help you get started.
First, research the type of car you want and get an accurate estimate of the price.

Look for cheap car insurance for new drivers, and then also budget for gas, and routine maintenance. It's also a good idea to set aside money for unexpected repairs.

Once you have a clear idea of the total cost, start saving up accordingly.
You may need to adjust your budget as you get closer to your purchase date, but by planning ahead you can avoid financial stress down the road. With a little preparation, you'll be behind the wheel in no time.
2. Looking for Your First Car
Once you have a budget in mind, it's time to start looking for cars!
There are a few different ways that you can go about this. You can search online, visit dealerships, or even look through classified ads. No matter how you choose to shop, make sure that you take your time and don't rush into anything.
If you're not sure what kind of car you want, that's okay! There are a few things that you should keep in mind when narrowing down your options.
First, think about what kind of activities you'll be using your car for. Are you mostly going to be driving to and from school? If so, you'll probably want something with fuel efficiency and safety features. 
Or, are you looking for a car that can accommodate your hobbies? If you're an avid outdoors person, you might want a car with a lot of cargo space.
3. Features for Your First Car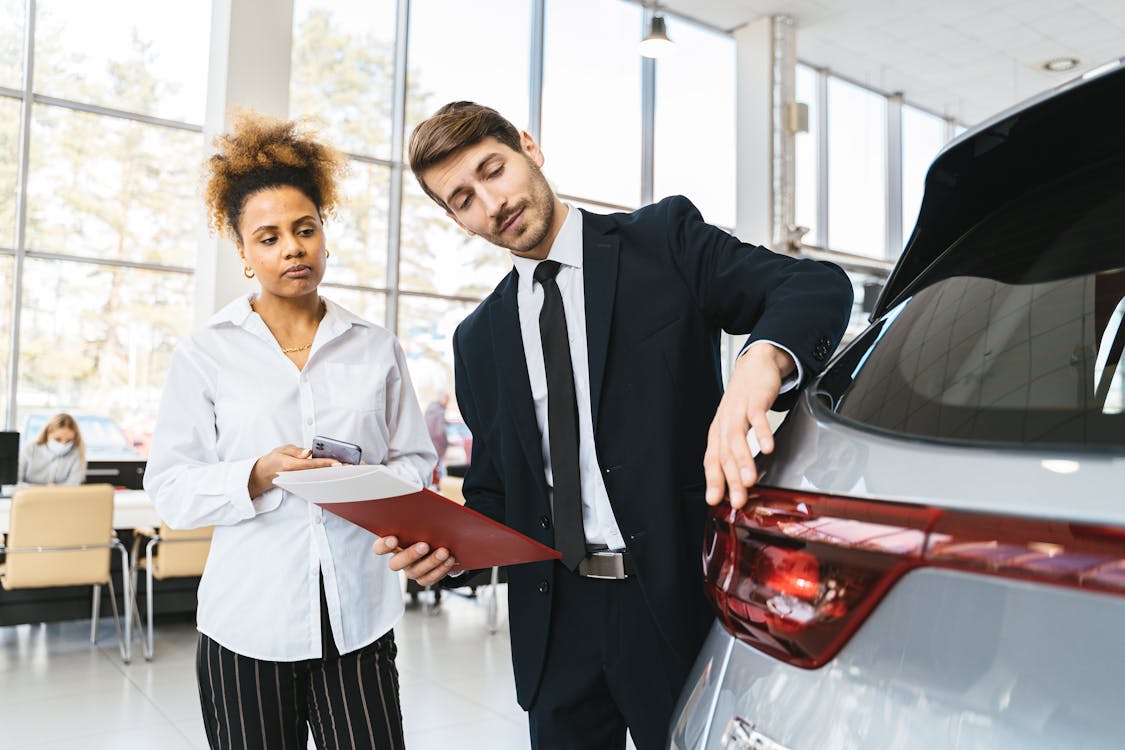 You should also think about what kind of features you want in a car. Do you need something that's big enough to fit your whole family? Do you want a lot of bells and whistles, or are you looking for something more basic?
Some other things to consider include:
The type of transmission that you want (automatic or manual)

Whether or not you need four-wheel drive

What kind of fuel efficiency you're looking for
Once you have a good idea of what you need, you can start test-driving your options. If you choose to buy a used car, always test drive the car before purchasing it. 
4. Read Reviews before Buying Your First Car
Shopping for a car can be an exciting experience, but it's important to do your research before making a purchase. One way to get reliable information about a vehicle is to read reviews from trusted sources.
Reviews can provide insights into a car's performance, fuel efficiency, interior features, and more. They can also be a helpful way of learning about potential problems that a car might have.
When reading reviews, look for those that are written by experts who will give you advice on how to avoid common car purchasing mistakes. This will give you the most accurate information possible. With a little research, you can find the perfect car for your needs – and avoid any unwelcome surprises down the road.
By following these tips, you can be sure that you'll find the perfect car for your needs – and stay within your budget. Remember to create your budget, examine your needs, and decide what features are important to you. After a little planning and research, you'll be behind the wheel in no time. Happy car shopping!