Recently updated on October 25th, 2022 at 11:00 am
If you are planning to get engaged and you have your heart set on an antique diamond engagement ring, this is an exciting time. Where does one find such pieces? The antique dealer has you covered and antique diamond engagement rings happen to be a speciality. 
Here are a few popular styles that you might like to consider when looking for an antique diamond engagement ring.
1. Square Art Deco Diamond & Sapphire Made In Platinum –
A clear blue sapphire in each corner with an intricate design of pave diamonds and you have the perfect ring for the woman who loves the Art Deco period. There are many beautiful rings made in the 1920s and they are just coming of age as antiques (a century), plus an antique ring has a long and colourful history, which the dealer might know.
2. Traditional Diamond Solitaire Diamond Engagement Ring
A single hand-cut diamond in a solitaire setting with yellow gold is obviously a timeless design that every woman would love to wear. When looking for antique diamond engagement rings at Kalmar Antiques or any antique dealer in your location, you would often be offered a large and diverse catalogue of authentic diamond engagement rings from the early 1900s.
3. Ruby & Diamond Engagement Ring In 18k Gold 
A rectangular ruby in the centre surrounded by pave diamonds is perfect for the girl who is in love with rubies. Search online for a leading antique dealer and browse their catalogue; they have rings for every budget and you are bound to see something that ticks all the boxes.
5. Platinum & Diamond Eternity Ring
Circa 1920 was a period that saw many jewellery makers create stunning platinum bands with diamonds inset. Some have sapphires or rubies to add some colour; it depends entirely on your tastes. Small stones are set around the band, with a setting that is strong and durable and if the ring needs resizing, this can be done.
6. Art Deco Pearl & Diamond Engagement Ring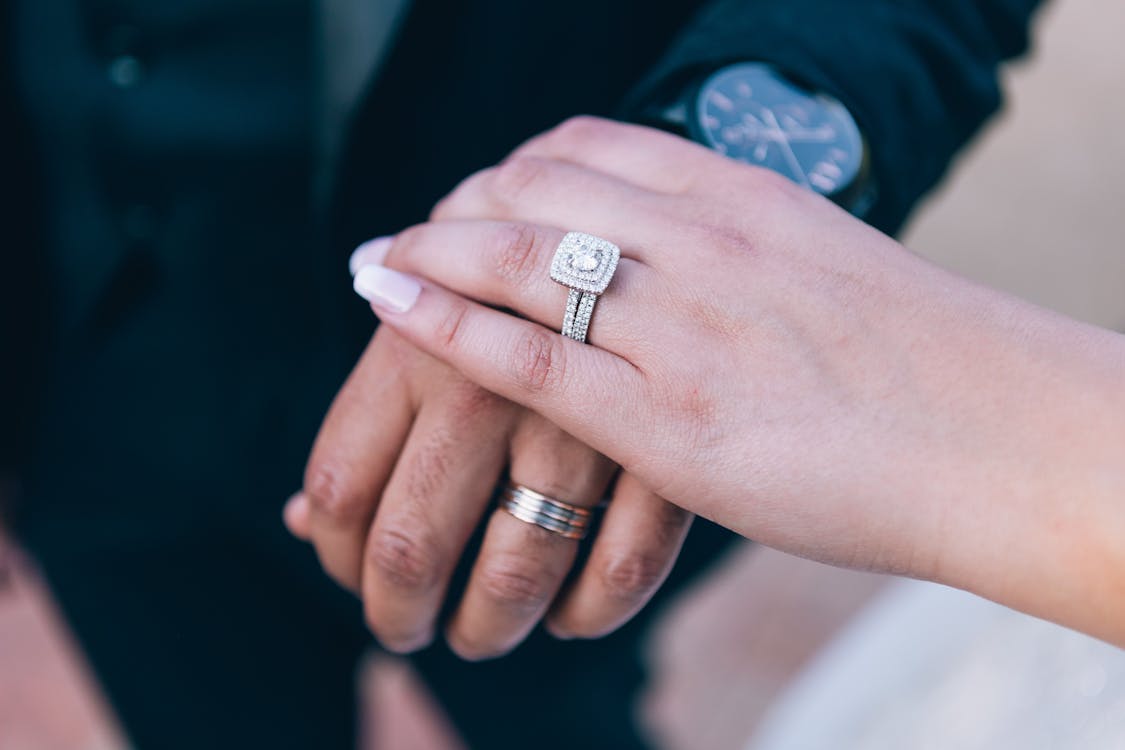 Pearls are perfect partners for diamonds; a ring with a single pearl next to a diamond symbolises the union. 18K gold or platinum were both popular in the 1920s, when the Art Deco era was in full swing. Think of the history of such a ring and you can't help but wonder who wore the ring the very first time and you know that the ring is truly one of a kind.
7. Rectangular Emerald With A Cluster Of Diamonds
Another Art Deco design that is as popular today as it was 100 years ago. This striking ring will surely turn heads and wow your friends and such a ring would be a very wise long-term investment.
The above are all superb choices and by contacting an antique dealer, you can view a stunning range of diamond engagement rings and arranging a private viewing can be done via the website. Take your time when looking at antique diamond engagement rings, as you will be wearing it for a very long time.