Recently updated on October 25th, 2022 at 11:03 am
Summertime is the perfect season for couples to get out and enjoy all that life has to offer. There are so many fun activities and events to participate in, that it can be hard to know where to start! That's why we put together a list of 5 things for couples to do this summer. From exploring new places to spending time outdoors, there is something for everyone on this list! So grab your partner and get ready to have some fun!
1. Go on an adventure
One of the best things about summer is that there are so many opportunities to get out and explore. If you and your partner are feeling adventurous, why not go on a road trip or take a hike in a new area? You can also check out local fairs and festivals, or visit a nearby town or city that you haven't been to before.
Make sure to take the correct gear with you such as a quality anti theft backpack, so that you can enjoy your time together without having to worry about your belongings.
If you can't afford or don't have the time for a proper vacation, why not have a staycation instead? You can still get all the benefits of exploring somewhere new without even leaving your town or city. Plus, it'll be more relaxed since you won't have to worry about travel plans. There are plenty of things to do on a staycation – you can visit tourist attractions that you've never been to, go on day trips, or just spend some quality time at home together.
2. Spend time outdoors
There's nothing quite like spending time in nature with the one you love. Soak up the sun on a beach day, go for a swim, have a picnic in the park, or go camping under the stars. Getting some fresh air will do wonders for your relationship! You can also check out local fairs and festivals, or visit a nearby town or city that you haven't been to before.
3. Try something new
Summer is the perfect time to try something new together. Whether it's a new activity, sport, or cuisine, expanding your horizons as a couple can be really fun and rewarding.  It's also a great way to build trust and communication with each other.
If you're stuck for ideas, here are a few things you could try:
Take a dance class

Learn to cook a new dish together

Start a garden

Visit a winery or brewery
Whatever you decide to do, make sure you're both onboard and excited about it! Trying something new can be really scary, but it's also really exhilarating.
4. Take some time for yourselves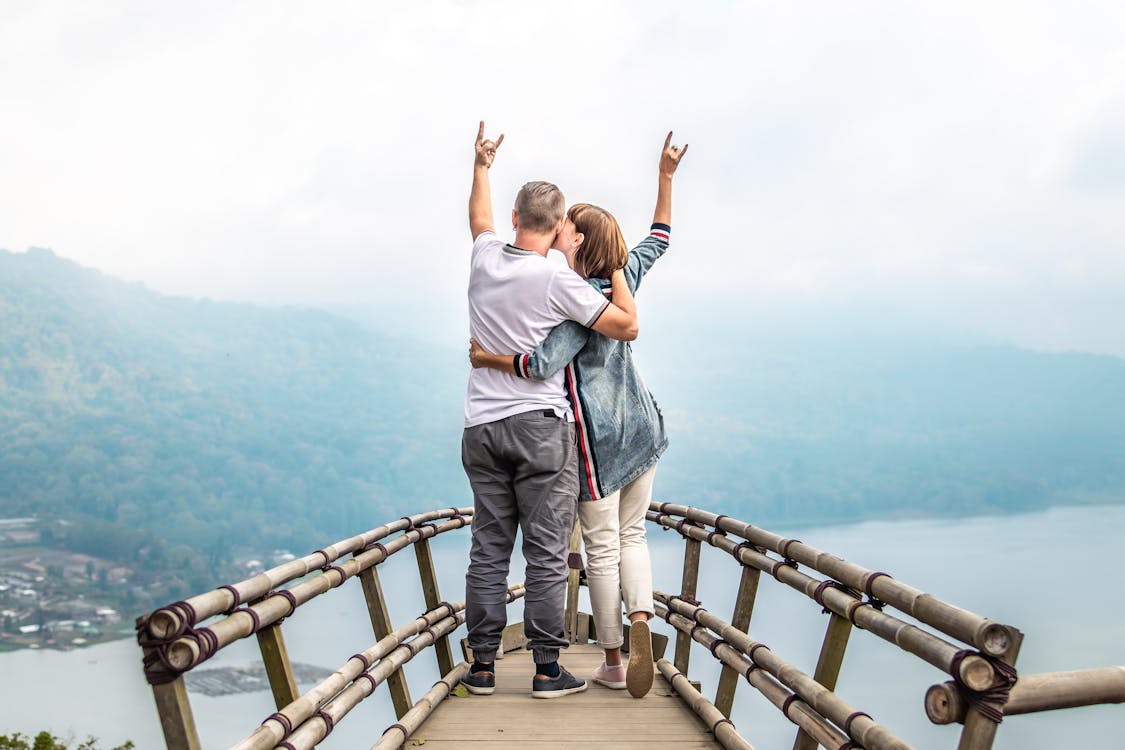 In the hustle and bustle of everyday life, it can be easy to forget to focus on your relationship. Make sure to schedule some quality time together without distractions like work, kids, or housework. This can be anything from a weekend getaway to just a quiet evening at home.
5. Have some fun
Don't forget to have some fun! Plan some playful activities, like going to an amusement park or playing tourist for the day in your own city. Just remember to relax and enjoy each other's company.
Have fun and enjoy each other's company this summer! These are just a few ideas to get you started – there are endless possibilities when it comes to things for couples to do. Get creative and make some amazing memories together this summer.