Recently updated on October 25th, 2022 at 11:10 am
Sorting out your wardrobe regularly is a really easy trick to ensure that you are not overconsuming fashion or keeping anything that could either be donated or thrown away. 2022 is here and this is the year where you are finally deciding to take the time to sort out your full wardrobe. Call it a capsule wardrobe if you will.  
There may be items in your wardrobe that you don't love anymore
There are probably some things in your wardrobe which you find yourself drawn to. There may be others that you are not so keen on. Leave the clothes that you are not so keen on in 2021, and only take the clothes you love into the new year. Your wardrobe should be full of items you love and want to wear. So why bother keeping items you are not so sure about? 
This is the time to be brutally honest with yourself and empty your wardrobe completely. Put the clothes in different piles. One of 'I love these items', one for 'I think these clothes need a better home', and another for 'these are very worn so will need to be recycled.'
Your wardrobe does not fit your new lifestyle
Sometimes we can be persuaded by how nice a designer bag looks, as opposed to its practicality. Maybe you have invested in a Hermès Birkin 25, when in reality, you should have chosen the bag in a slightly bigger size, maybe the Birkin 35 as you find you cannot fit your daily essentials in it. If this is the case, you could always think about selling your bag and repurchasing it in a different colour or size. Whatever it is, make sure that you are getting the most use out of the items in your wardrobe. 
Some of your clothes have gone out of trend
In this day and age, trends can change extremely quickly. We are consuming fashion on a scale like no other. Although you should not necessarily buy a piece of clothing because it is in fashion right now, we can find ourselves doing so because we want to look like everybody else. If you no longer like these items that once were on-trend, then donate them to someone who could upcycle it. 
The clothes you wear the most may feel worn
At one moment in time, you may have loved your staple black satin dress, but now it is fraying and the colour has dulled a little. The beginning of the year is the perfect time to remove any items from your wardrobe which may be a little bit past their 'use-by date.' The temptation is to hold onto clothing we once loved. However, if it is getting to the point where your clothes are feeling worn, it may be time to sell or donate it. 
You may find you have too many of one item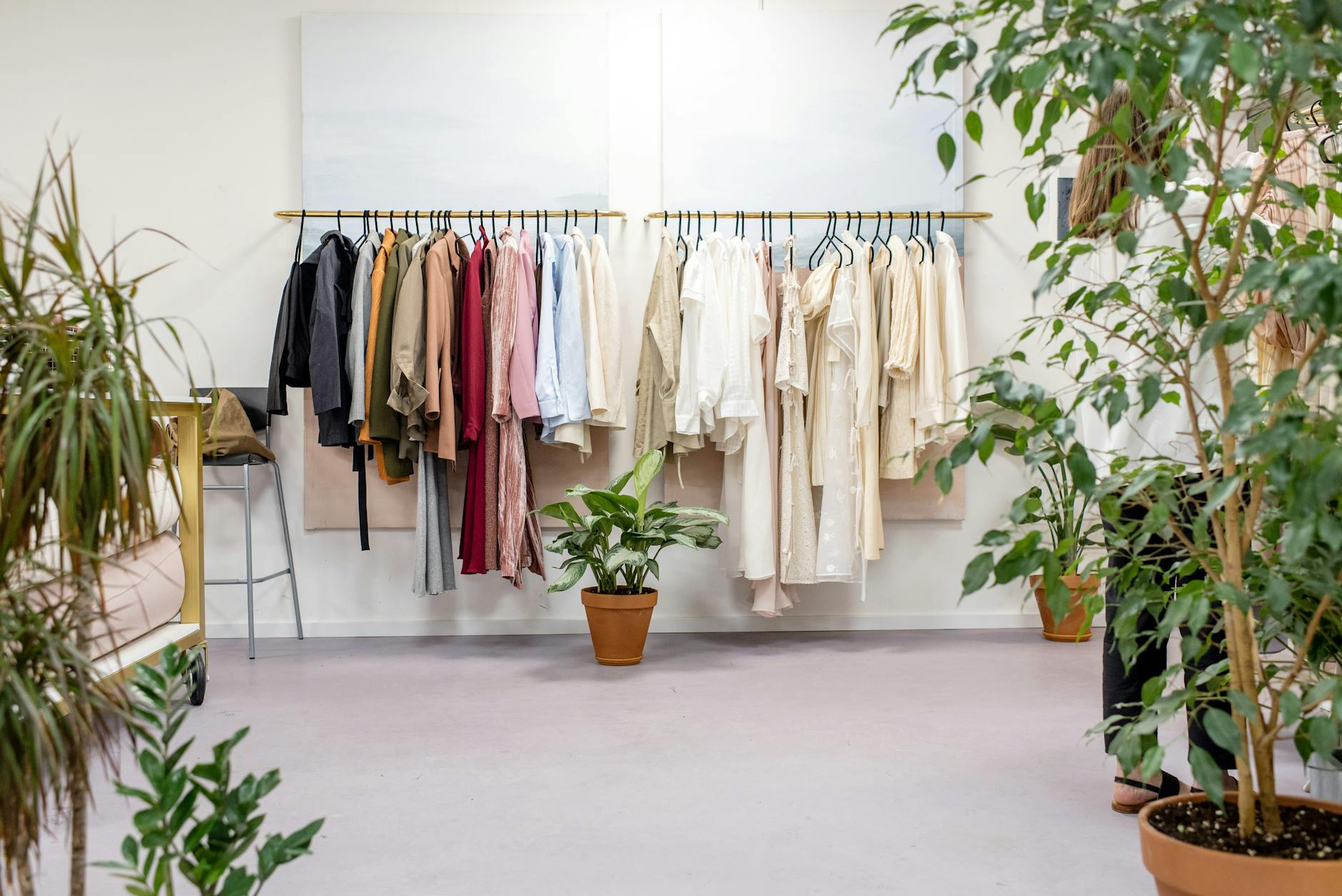 This is definitely something that we all tend to be guilty of. We find a nice pair of jeans we love, and we buy multiple pairs in the worry that we will never find another pair of jeans that will fit us as well again. That is not the truth. You will find another pair of jeans you love. In fact, you will probably end up buying many other pairs of jeans you love. Ultimately, you do not need so many pairs of the same item. Creating a capsule wardrobe is about having different items which blend together seamlessly. Instead of buying the same jumper three times, in three different colours, save your money to splash out on something new to add to your wardrobe. 
New year, new wardrobe
If you have learnt one thing from this article, it should be that the best time to give yourself a wardrobe makeover is now. This year give yourself a wardrobe which you love, filled with items which are both practical and will get worn. Not only will you have more room in your wardrobe for any splurges you decide to go on throughout the year, but you will also be able to see the pieces you currently have in your wardrobe to make killer outfits.