Recently updated on October 25th, 2022 at 11:10 am
Funfair game booth operators can be pretty challenging to beat. Most of the time, the games test your skill, and there's always an element of luck that you have to contend with if you want to successfully score a win. So, if you're a fairgoer, you have to observe how things work before plunking your money or tokens for the opportunity.
You can expect funfair organisers to provide customers with different games and attractions. They work with reputable companies to supply the event with several funfair stall for hire options that will attract your attention to try your luck. If you want to emerge victorious against different funfair games, here are some tips to consider.
1. Milk bottle toss
One of the most popular games of skill in a funfair is the milk bottle toss. Your objective is to knock down the milk bottles to win a prize. The best way to beat this game is to aim straight at the intersection of the bottom bottles. That's the sweet spot because once you hit it with the right amount of force, you'll knock down all the bottles quickly. 
2. Basketball shooting range
Most funfairs offer a shooting range which includes basketball shooting. One of the best ways to beat this game is to ensure that you have the perfect shooting form every time. You need to aim for the middle of the basket. You also have to consider the weight and shape of the ball. Never use the backboard because it might add more bounce which would lower your chance of sinking the shot.
3. Skee-ball 
Another popular funfair game of skill and luck is the skee-ball. The game's objective is to rack up as many points as you can with the number of balls given to you. The best way to do this is to feel the ball's weight and approach the target at an angle. If you can use a topspin or a backspin to influence the angle of your shots, better. Adjust your shots depending on the bounce of the track for subsequent shots. 
4. Coin toss
The coin toss seems pretty easy because all you need to do is toss the coin into a plate without it falling or bouncing off. Most people approach it head-on, which fails. If you want to beat the game, you'll need to use a high arc with the least spin to minimise the bounce. Another trick is to covertly place some spit on the coin before you toss it, as it would increase contact with the plate. 
5. Darts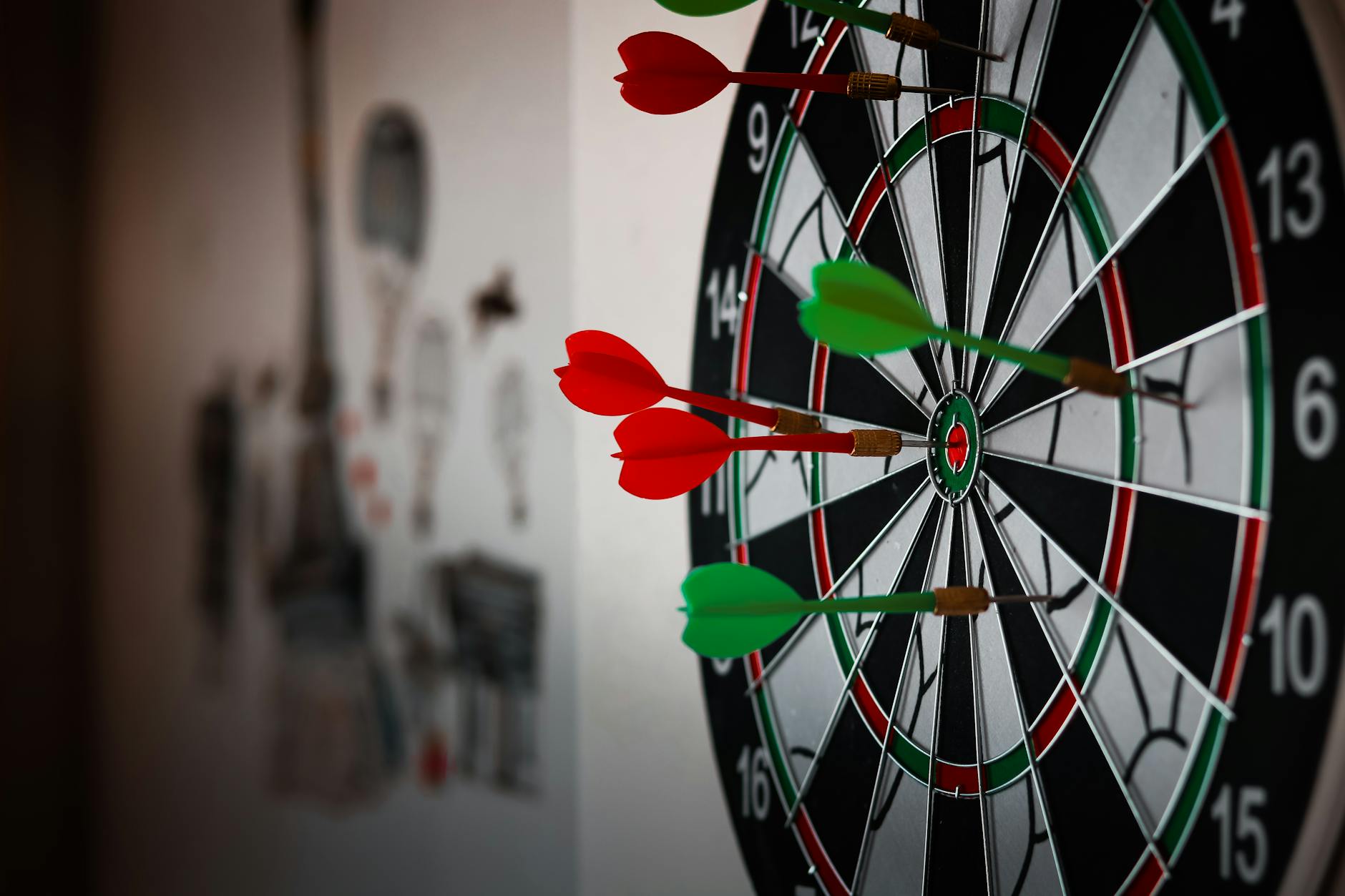 The goal is to pop as many balloons to win yourself or your beau a prize. The best way is to aim for a particular balloon and let it rip with as much force as possible. Most of the darts don't have sharp points to prevent injuries, so you'll have to compensate with force.
Takeaway 
Winning in a funfair game can be pretty challenging, but it can be pretty rewarding, too. A funfair goer can use several tricks and hacks to win prizes for themselves. Of course, they have to use the right amount of force and skill, and there's also an element of luck involved.