Over the years, the banking industry has undergone a remarkable transformation due to the advent of digital technologies. With the ascent of digital banking, customers now enjoy the convenience of accessing banking services from any location at any time, resulting in increased efficiency and ease of use.
With growing expectations of tech-savvy customers, the banking sector has recently embarked on a digital revolution. Leveraging technological advancements in digital banking, financial institutions now provide tailored customer experiences, heightened convenience, and fortified security protocols.
By making digital transformation a top priority, these financial entities can enhance the efficiency and efficacy of their operations, streamline workflows, and automate various tasks. This proactive approach equips them to navigate the future more adeptly and deliver superior experiences to their valued customers and members.
As digital technologies continue to increase, it is evident that digital banking is steadily progressing toward becoming the industry's prevailing norm. This article delves into some of the most recent trends in digital banking and explores the banking sector's future. 
What is Digital Banking?
Digital banking, popularly known as online banking or electronic banking, refers to using digital technology in order to provide a variety of banking services and transactions over the Internet or through electronic devices such as computers, smartphones, tablets, and ATMs. It encompasses various activities traditionally performed at physical bank branches, making banking more convenient, accessible, and efficient for customers. 
Digital banking can be accessed through two main channels: traditional brick-and-mortar banks, credit unions, and online banks. There is no inherent superiority between these sources; rather, some individuals may discover that one better suits their specific banking requirements than the other.
Digital Banking Career
A career in digital banking is a dynamic and promising path in today's financial landscape. As banking institutions increasingly prioritize digital transformation, professionals in this field play a pivotal role in shaping the industry's future.
Digital banking careers encompass various roles, from digital banking specialists and mobile app developers to cybersecurity experts and data analysts. Professionals in these roles are responsible for creating and maintaining user-friendly online banking platforms, ensuring robust security measures, analyzing customer data for personalized services, and driving innovations like mobile banking apps and digital wallets.
A digital banking course serves as an essential stepping stone into this field. Such courses provide comprehensive knowledge of digital banking technologies, online financial services, cybersecurity, and regulatory compliance. They equip individuals with the skills to navigate the evolving digital finance landscape.
Moreover, completing a digital banking course can enhance job prospects and open doors to exciting opportunities with traditional banks, online banking startups, financial technology companies, and consulting firms. It empowers individuals to contribute to the ongoing digital transformation of the banking industry and play a vital role in providing convenient and secure financial services to customers worldwide.
Pursuing a digital banking course can help you gain knowledge and skills that can help you stay ahead of the curve. Apart from getting a formal education, aspiring professionals are required to stay updated with the latest trends that essentially shape the landscape. 
Top 7 Digital Banking Trends 
1. Radical Transparency and Open Banking:
Banks increasingly embrace transparency by sharing more customer information. Open banking initiatives allow third-party financial service providers to access bank data with customer consent. This fosters competition, encourages innovation, and provides customers with a wider range of financial services.
2. Cloud Computing:
The utilization of cloud computing in the realm of digital banking innovation has experienced substantial growth. Cloud computing involves the provision of computing services, including software, data storage, and digital networking tools, over the Internet. Anticipated for 2022 is a significant transition towards embracing cloud computing within the banking sector, driven by its capacity to offer numerous advantages to financial institutions, such as:
Enhanced cost efficiency.

Global scalability.

Heightened productivity.

Accelerated processing speed.

Robust security measures.

Enhanced reliability.

Greater convenience.
Moreover, cloud computing enables financial institutions to mitigate the risk of data loss in the event of physical disasters or unforeseen calamities.
3. Measuring Modern Metrics: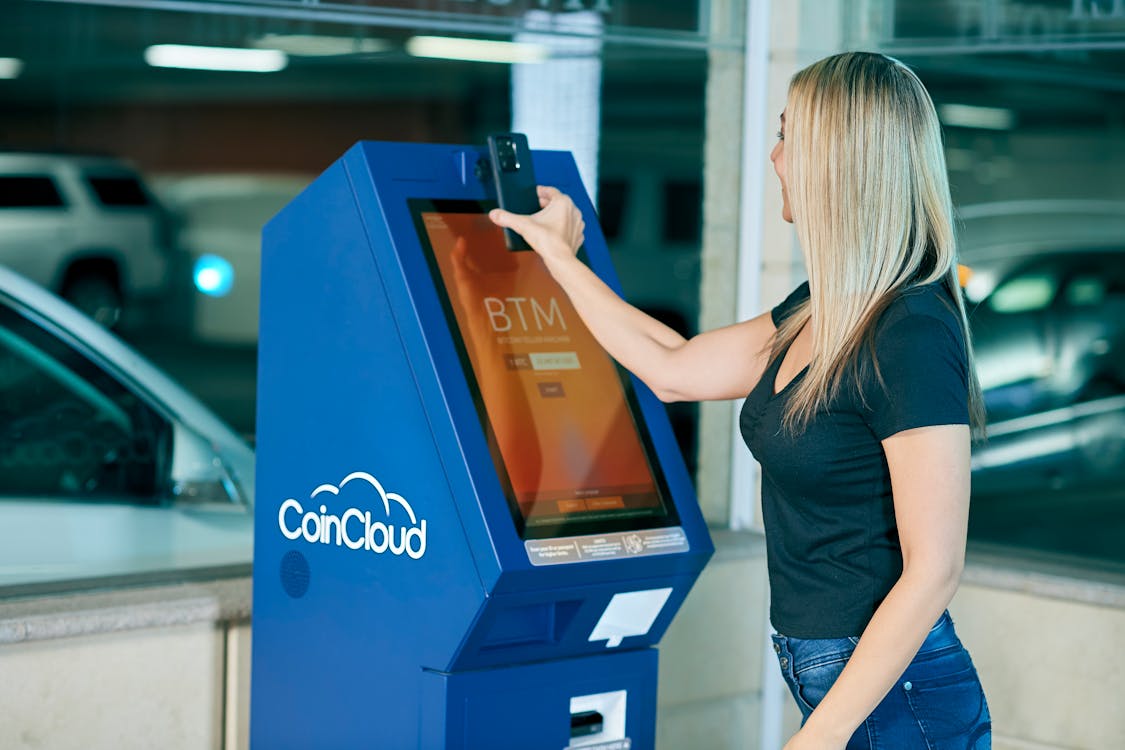 With a heightened emphasis on enhancing customer experience, most financial institutions will transition towards adopting experience-driven metrics for evaluating their performance. Key performance indicators for digital banking products will focus on assessing their effectiveness in engaging customers, encompassing operational efficiency, user comfort, and satisfaction. These novel metrics will incorporate user feedback, encompassing user comments, ratings, and recommendations.
Financial institutions can seamlessly embrace these innovative metrics without significant additional investments. The metrics available for evaluation include app store ratings, customer lifetime value, net promoter scores, reasons driving customer support inquiries, app retention and switch rates, active customer volume, and various other pertinent parameters.
4. Developing a Consistent Ecosystem:
In banking, meeting customer expectations is crucial, especially in the digital age, where customers can easily switch banks if their needs aren't met. To succeed, financial institutions must address several critical gaps: 
Culture Gap, caused by top management not being customer-focused; 

Feedback Gap, which results from failing to collect and act on customer feedback; 

Design Gap, rooted in low-quality products and services requiring customer-centric planning;

 Execution Gap, arising from an inability to provide a satisfactory user experience (UX), leading to customer churn; 

Value Gap, emerging when products and services fall short of customer expectations

Emotional Gap, where customers must feel understood for trust and loyalty. 
Thriving banks recognize these challenges and are increasingly open to collaborating with fintech startups to bridge these gaps in digital banking solutions.
5. Security and Privacy:
With the rise in cyber threats, banks prioritize security and privacy. They're investing in advanced cybersecurity measures and educating customers about online safety to protect sensitive financial information.
6. Collaborations with Fintechs:
Banks partner with companies to leverage their innovative solutions. These collaborations enhance product offerings, streamline processes, and accelerate digital transformation.
7. Customer Needs and Expectations:
Banks focus on understanding customer needs and delivering personalized digital experiences. AI and data analytics help tailor services, providing customers with the convenience and personalization they expect.
Future of Digital Banking
The future of digital banking is poised for continued evolution and innovation. Key trends include enhanced personalization through AI and data analytics, increased emphasis on cybersecurity measures, the growth of blockchain technology for secure transactions, and expanded use of mobile banking apps and digital wallets.
Additionally, open banking initiatives will drive greater collaboration among financial institutions and fintech companies, offering customers a broader array of financial services. Overall, the future of digital banking is marked by convenience, security, and customer-centricity.
Conclusion
Banks are swiftly adapting to digital technology's dynamic changes, accelerated by the global impact of Covid-19. This transformation entails leveraging advanced technologies like AI, cloud computing, and machine learning for competitive advantage.
Banks will adopt more open, customized policies and offer tailored products to meet evolving customer needs. Rapid action on modern customer service is imperative, with an increasing focus on visualization, privacy, and cybersecurity in the coming months.
With a digital banking course, you can stay ahead of the curve by possessing the knowledge and skills required to stay relevant in the job market. It can significantly contribute to building a successful career in the financial industry.