Are you thinking of using employee monitoring software to track employee activities? It is true that it brings numerous benefits to the table, and with it, you can manage employees more effectively, boost productivity, and even enhance security.
But before you do any of that, you first need to decide which software you're going to use. Nowadays there are many options out there, each with different features and capabilities – but a good place to start is with the 5 best options:
1. WE Controlio
One of the most popular options in recent years is definitely WE Controlio. It is a cloud-based employee monitoring platform that will track all types of computer activities including app usage, browsing history, file transfers, emails, IM messages, and more.
Additionally, WE Controlio can log keystrokes, and continuously record employees' screens or capture screenshots to literally see what they're doing. All the data that it captures are made available in the form of clear reports that highlight attendance, activity types, idle time, and an overall productivity score.
2. ActivTrak
Positioned as a workforce analytics tool, ActivTrak focuses on tracking employees in order to gain insights into their work patterns and use that data to improve productivity. To that end alongside its analytics that provide information on productivity, employee engagement, and burnout risk – it also has a Productivity Lab that consists of dedicated experts who can help fully utilize the tracking data.
3. InterGuard
As its name suggests, Interguard not only tracks employee activities but also provides means to control them. In addition to monitoring computer activity and productivity metrics, it can restrict access to third-party apps, block websites, and prevent file transfers via USB storage or email attachments. It also has alerts that can be set up and will trigger when encountering suspicious activity.
4. EaseMon
If you want a simple yet reliable employee monitor that has a solid track record, you need to look no further than EaseMon. It can track app usage, and websites visited, capture screenshots, monitor active/idle time, manage employee absences, track time spent on projects, and generate invoices based on its data.
5. Hubstaff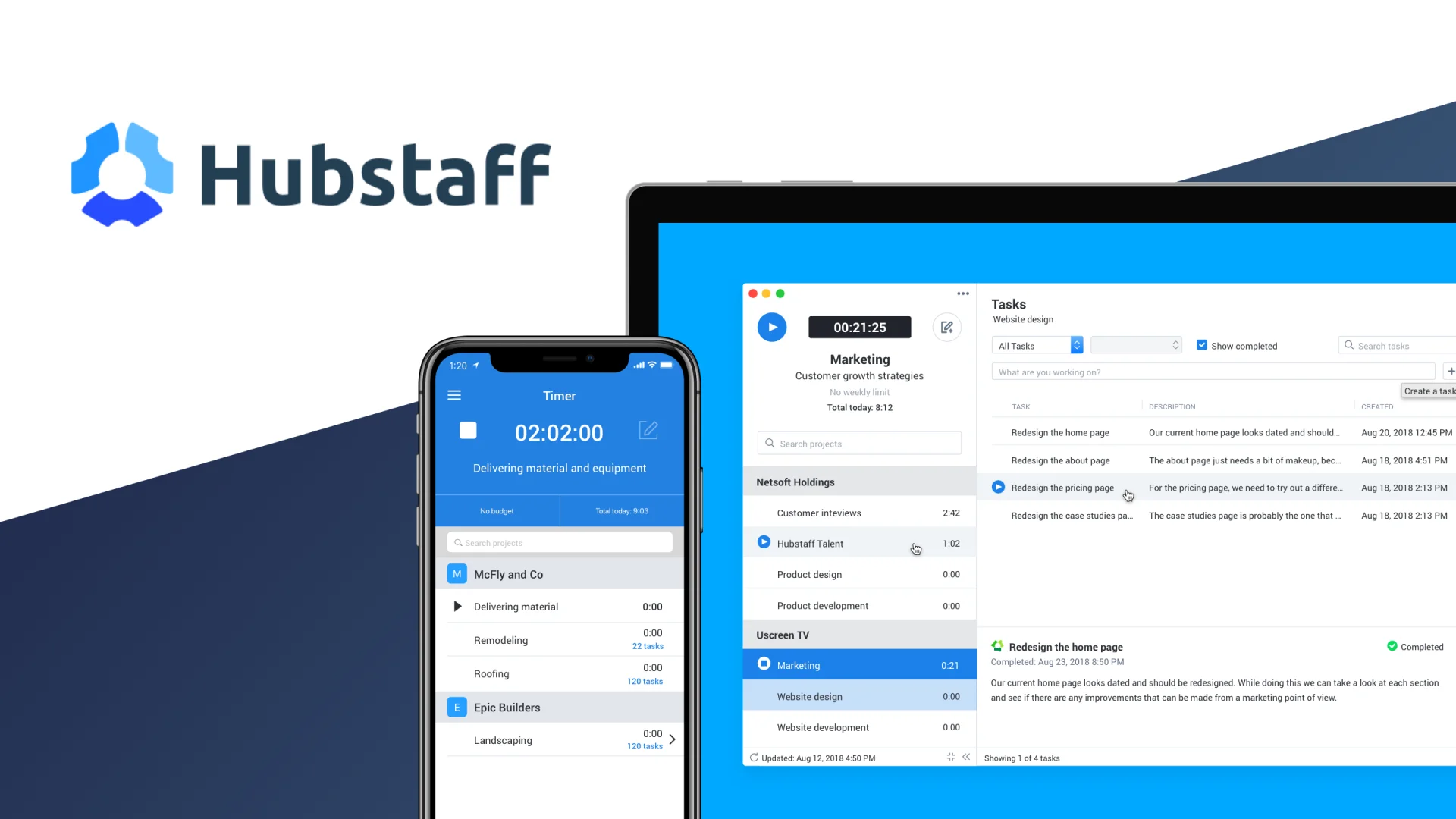 Designed as a one-size-fits-all app for time tracking, employee monitoring, and workforce management – Hubstaff is highly automated and rich in features. It can track employee work hours across multiple devices, generate timesheets and reports, monitor all employee activity, measure productivity levels, simplify scheduling, and handle both invoices as well as payroll.
Between these five options, it should be easy for you to find at least one that meets your requirements. It may help if you identify exactly what features you think you'll need most beforehand – so that you can narrow down the list quickly.
Some of the employee monitoring software listed above have free trials that will let you 'test drive' the app before committing to it. Try to take advantage of such trials if they're available – and use them to test whether or not the software is able to satisfy your needs.