Sydney, being a vibrant and tech-savvy city, has embraced the trend of VR gaming with open arms. The city offers a variety of VR gaming arcades and centres that cater to both casual gamers and enthusiasts alike. These venues are equipped with state-of-the-art VR headsets, motion controllers, and spacious play areas, providing an immersive and engaging gaming experience. This will explore the captivating world of VR gaming and how it enhances your entertainment experience, focusing on VR in Sydney as a prime destination for immersive gaming.
VR gaming has witnessed significant growth in Australia, with projected revenue in the AR & VR market expected to reach US$1,053.00 million by 2023. The market is forecasted to demonstrate an impressive annual growth rate (CAGR 2023-2027) of 14.83%, ultimately leading to a projected market volume of US$1,831.00 million by 2027. Sydney stands at the forefront of this technological revolution, offering a wide array of experiences and opportunities to dive into virtual reality.
Beyond the dedicated VR gaming centres, Sydney hosts numerous gaming conventions, conferences, and events that showcase the latest advancements in virtual reality technology and gaming. These gatherings serve as platforms for developers, enthusiasts, and gamers to unite, exchange ideas, and firsthand experience the newest VR games and technologies.
Listed below are the key points that highlight How VR Gaming Enhances Your Entertainment: 
1: The Power of Immersion
One key feature that sets VR gaming apart is the ability to provide a truly immersive experience. Combining high-quality visuals, 3D audio, and realistic haptic feedback creates a sense of presence and immersion that traditional gaming cannot replicate. VR gaming allows you to step into the shoes of your favourite characters and explore captivating virtual environments like never before.
2: Unparalleled Realism
It brings a level of realism unmatched by any other gaming platform. With VR in Sydney, players can experience highly detailed and lifelike virtual environments that replicate real-world locations with astonishing accuracy. From exploring ancient ruins to battling fierce creatures in fantasy realms, It allows you to suspend disbelief and fully immerse yourself in the virtual world. 
3: Physical Engagement
Unlike traditional gaming, where players sit before a screen, this encourages physical engagement and movement. With motion-tracking technology, VR games require players to physically dodge, duck, and move around to navigate virtual spaces.
This gaming aspect adds a whole new layer of excitement and interactivity, making it a more dynamic and physically engaging form of entertainment. Whether swinging a virtual sword or reaching out to interact with objects, it encourages you to get active and immerse yourself fully in the virtual experience.
4: Diverse Gaming Experiences
This offers a wide range of diverse gaming experiences to suit different preferences and interests. From action-packed shooters and immersive role-playing games to mind-bending puzzles and virtual sports, there is something for everyone in this gaming world. Whether you're a fan of intense adrenaline rushes or prefer more relaxed and exploratory gameplay, vr in Sydney offers a variety of experiences to cater to all tastes.
With a constantly expanding library of VR games and experiences, the possibilities for entertainment are endless.
5: Social Interaction and Multiplayer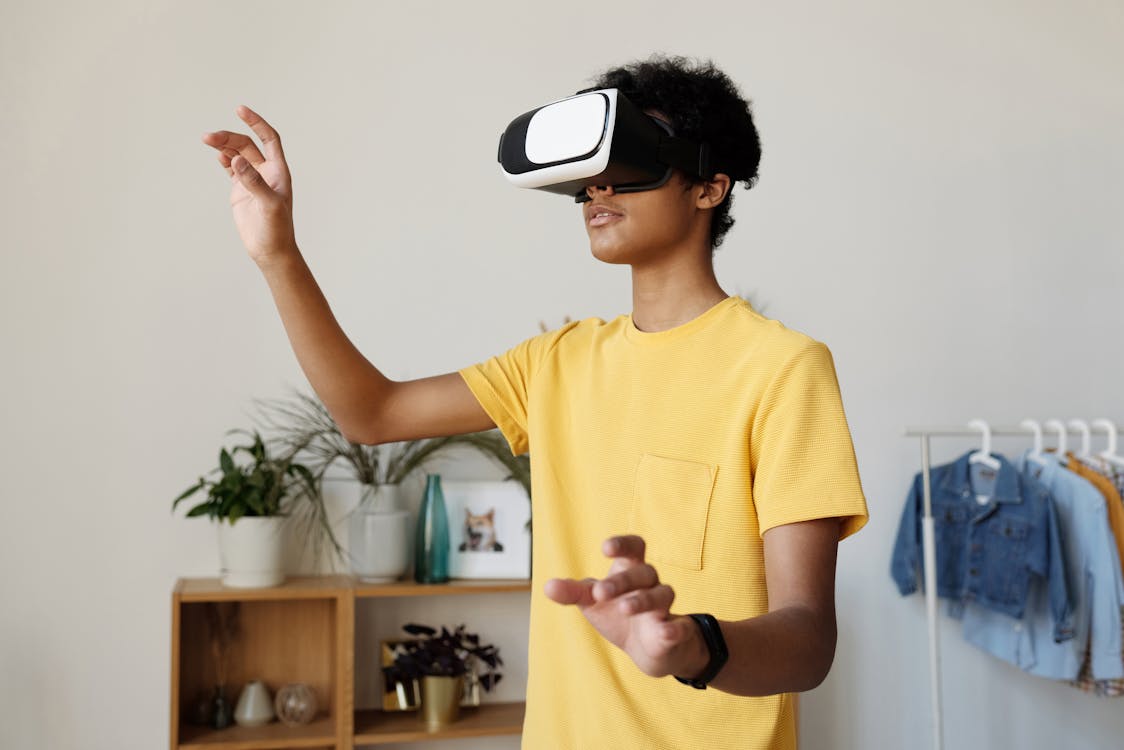 It is not just a solitary experience. Many VR games and platforms offer social interaction and multiplayer capabilities, allowing you to connect with friends, family, and strangers in virtual spaces. It provides opportunities for multiplayer gaming, enabling players to team up, compete against each other, or embark on cooperative adventures.
The social aspect of this gaming added a new dimension to the entertainment experience, fostering connections and shared memories in virtual worlds.
Conclusion
This gaming has increased entertainment by offering immersive, realistic, and physically engaging experiences. With the advancement of technology, such gaming platforms provide a gateway to a world where players can go beyond reality and explore captivating virtual realms.
The power of immersion, unparalleled realism, physical engagement, diverse gaming experiences, and social interaction all contribute to the appeal and enhancement of entertainment through this. So, put on your virtual reality headset, step into the virtual world, and prepare to be amazed by the limitless possibilities of this gaming.
Author Bio: Lisa Alther is a farmer of words in the field of creativity. She is an experienced independent content writer with a demonstrated history of working in the writing and editing industry. She is a multi-niche content chef who loves cooking new things.