IT support is an important part of any organization as it provides the necessary technical assistance needed to help ensure that all systems and processes run smoothly. Without IT support, businesses and individuals wouldn't be able to take advantage of modern technology such as computers and networks.
In this article, we will discuss the different types of IT support services, tools, and technologies and their importance for businesses and individuals.
1. Types Of IT Support
The different types of IT support services are divided into four categories: break/fix support, managed IT services, help desk support, and onsite support. Break/fix support focuses on providing reactive assistance when an issue arises with a device or system. Managed IT services provide proactive assistance to customers, helping them anticipate and prevent any potential issues.
Help desk support is usually provided via phone or online chat, allowing users to ask for immediate help when needed. Onsite support is done by a technician who visits the customer's location to troubleshoot and fix any problems that cannot be solved remotely.
2. IT Support Tools & Technologies
In order to provide effective IT support, organizations must use the right tools and technologies. Remote Monitoring and Management (RMM) software helps technicians proactively monitor and manage customer systems from a remote location. Ticketing systems help organize customer requests, prioritize them, and track progress on each task.
IT documentation tools such as wikis and documentation software help technicians quickly access the information they need to solve problems. Finally, Backup and Disaster Recovery (BDR) tools are used to ensure that critical data is safely backed up in case of a system failure or disaster.
3. IT Support Best Practices
In order to provide effective IT support, organizations must ensure that their technicians have the right skills and knowledge. Communication and customer service skills are important in order to create a positive experience for customers when they need help.
Technicians should also have the necessary technical expertise and certifications related to their job role. Proactive maintenance and monitoring help identify issues before they become critical and reduce downtime. Finally, IT support must also focus on security and data protection to ensure customer data is kept safe.
4. IT Support For Small Businesses
Small businesses often lack the resources to hire an in-house IT team, making it important for them to understand the advantages of outsourcing IT support services. Outsourcing IT support can help small businesses save money and resources, gain access to the most up-to-date technologies, and benefit from expert advice.
There are different options available for small businesses when it comes to outsourcing IT support, such as managed services providers (MSPs), virtual CIOs (CIOs), and dedicated staff augmentation.
5. IT Support For Individuals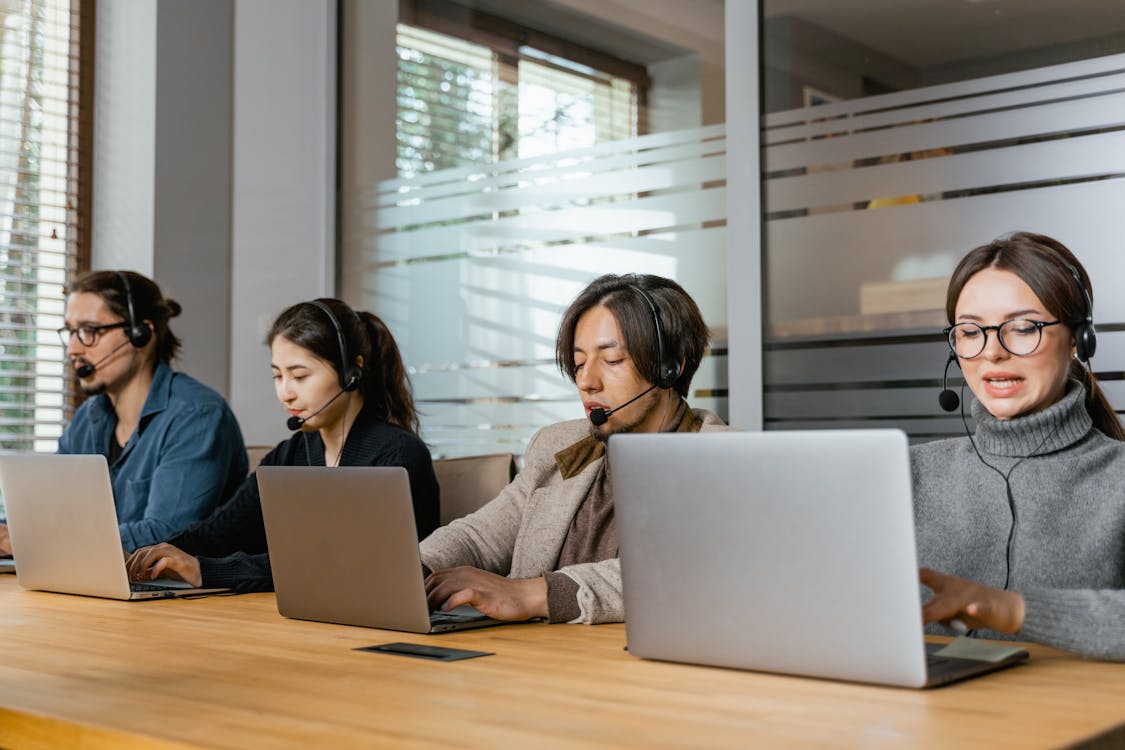 Individuals can also benefit from IT support services, as they are often faced with technical issues that they don't have the knowledge to solve themselves. IT support can help individuals save time and money by quickly fixing any issues that arise.
Additionally, it can help protect their data and systems from cyber threats such as viruses, malware, and ransomware. There are a variety of options available for individuals when it comes to getting IT support, such as online forums, do-it-yourself guides, and remote tech support services.
Conclusion
IT support services are essential for both businesses and individuals in order to ensure that their systems and data remain secure. Different types of IT support are available, such as break/fix, managed services, help desk, and onsite support. Organizations must also use the right tools and technologies to provide effective IT support while ensuring that technicians stay up-to-date with the latest trends.
Small businesses can benefit from outsourcing IT support services, while individuals can access a variety of self-help resources for their technical needs. Ultimately, all organizations and individuals should seek professional IT support services whenever possible to protect their data and systems.