Mergers and acquisitions are highly complex processes that not only take time but can be very costly if you don't handle them efficiently. In fact, even after weeks and months of hard work, the companies may still fail to close the deal. That usually happens due to various reasons, including poor management and lack of coordination between M&A advisors, investors, and leadership from both sides.
Luckily, virtual data rooms have successfully erased many hurdles companies face during mergers and acquisitions. Virtual data room software eliminates communication barriers, strengthens coordination between everyone participating in the transaction, and reduces the deal cost significantly.
As M&As have been the biggest use case of online data room software for almost two decades, m&a virtual data room providers have data rooms designed explicitly for mergers and acquisitions. Here is an introduction to M&A virtual data room software, its benefits, and some of the best virtual data room providers for M&As.
What is an M&A virtual data room?
An M&A virtual data room is a cloud-based digital platform that facilitates mergers and acquisitions by allowing companies to:
Store, share, and manage due diligence documents online

Arrange regular online meetings

Ensure smooth, 24/7 communication

Assign and manage tasks

Regularly track the deal progress

Automate post-merger integration
Virtual or electronic data room software is a multi-function solution hosted by certified data room vendors. A VDR simplifies the complexities involved in the M&As and helps representatives from both sides focus on important matters. 
Benefits of virtual data rooms in M&As
In a nutshell, data room software is a better choice for M&As because it provides you with everything in one place. Following are some extra benefits of data rooms in M&As.
1. Security
Online data room software is the best answer to the biggest problem in M&As — data security. Companies hesitate in sharing their confidential information because of potential data thefts. 
As a solution for this, virtual data room software provides maximum security and 100% control over business data. You can decide who can or cannot access your secret business documents and make sure that nobody can copy or steal confidential files.
2. Better communication
Effective communication is one of the cornerstones of successful M&As. VDRs provide companies with a platform with multiple communication tools. Representatives from both sides can:
Communicate privately via chat messengers and share documents

Organize online meetings via audio and video conferencing tools

Ask real-time questions with Q&A modules in VDRs

Create rooms for group chats
3. Faster dealmaking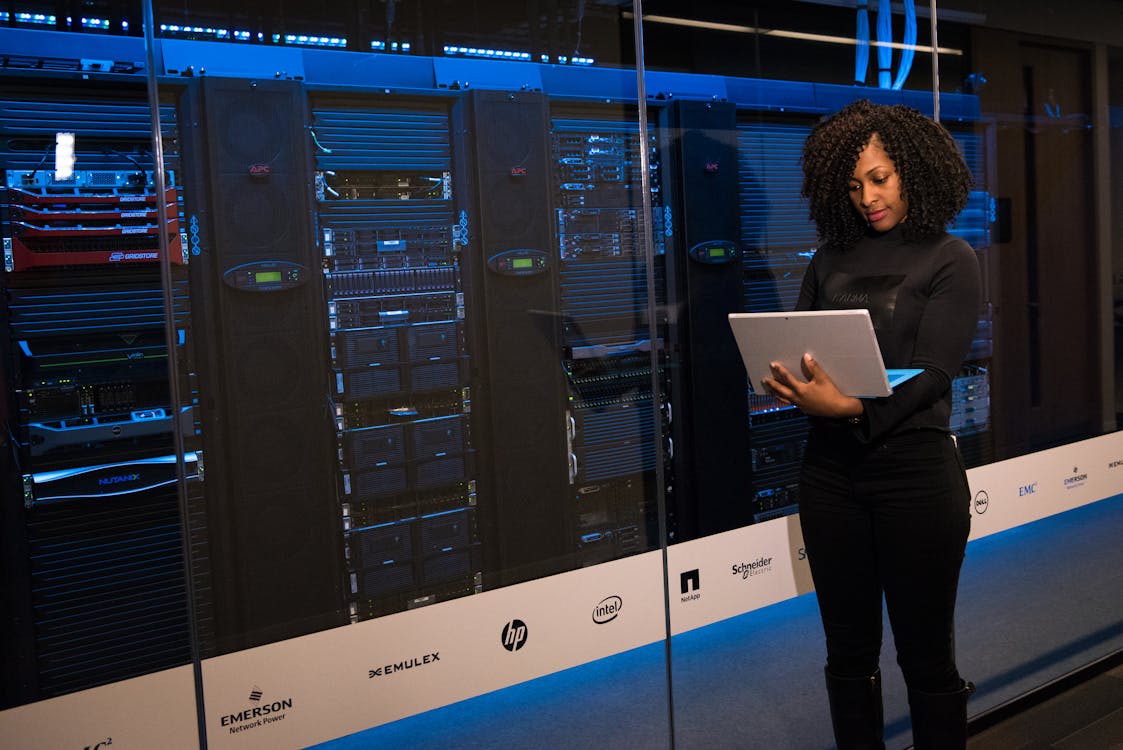 It is not hard to understand that virtual data rooms speed up the M&A process. That's because officials from both sides can access due diligence data, answer each other's queries immediately, delegate tasks, and track the overall progress in real-time. Besides, the company available for acquisition can deal with multiple potential buyers simultaneously, which may result in the closure of the most suitable deal.
4. Transparency
The audit logs feature in electronic data room software gives you a clear view of what is happening in your VDR. Audit logs are comprehensive reports of data room activities. They not only help you identify the interests of the buyers, but they also help to share audit logs with investors and stakeholders, and therefore, build trust.
5. Cost-effectiveness
Using data room services in M&As helps you reduce various costs, especially in cross-border transactions. In fact, virtual data rooms minimize:
Paper, printing, and delivery costs

Meeting expenses

Traveling expenses
Top 5 virtual data room providers for M&As
Every virtual data room has its own unique features and potential drawbacks. Therefore, data room comparison is essential thing when you choose a data room for M&A. Here are some of the best data room providers in 2022.
1. iDeals virtual data rooms
iDeals virtual data rooms are one of the oldest M&A solutions in the market. The company has earned a reputation as one of the most secure data rooms in the world right now. iDeals data rooms are mostly used for M&As, clinical trials, fundraising, litigation, and due diligence.
2. DealRoom
DealRoom has revolutionized the M&A industry by simplifying project management and the due diligence process. The AI-powered data room is well-suited for large-sized mergers and acquisitions in any industry. Also, DealRoom is more cost-effective than its competitors.
3. FirmRoom
FirmRoom is an ISO-27001-certified virtual data room mostly known for its usage in the M&A industry. FirmRoom is famous for its intuitive interface and its clientele, which includes such world-renowned names as J.P Morgan, Baird, and Pfizer.
4. Firmex
Firmex virtual data rooms are globally trusted by large-sized organizations and enterprises. Firmex VDRs are mostly used in litigation, compliance, and due diligence. You can easily trust Firmex for voluminous data sharing.
5. Merrill
Merrill is a highly sophisticated solution for mergers and acquisitions involving enterprises and sizable corporations. Merrill primarily serves the corporate sector, financial organizations, law firms, and private equities. However, Merrill is more expensive than its competitors.
Final words
Virtual data rooms have become a mandatory part of the M&A industry. Their unique security, a wide range of collaboration tools, and remote accessibility simplify complex processes like due diligence in M&As. iDeals, DealRoom, FirmRoom, Firmex, and Merrill are a few of the best virtual data room providers to choose from in 2022.