Recently updated on October 25th, 2022 at 11:28 am
An acquisition is often done for the purpose of strengthening the company's position, to gain access to new markets, or just to increase efficiency. If your company has ever been part of a merger, you might not notice too many day-to-day changes, but the company leadership will change. There are three types of acquisitions when it comes to companies for sale, which may impact what you see as part of the company.
What are the Three Types of Acquisitions?
You have three types of mergers: horizontal, vertical, and concentric. Now, most of these will not be true mergers where the companies completely combine to form a new company, but rather, and acquisition. An acquisition will be when one company overtakes another, absorbing the other. You might hear the terms used interchangeably, but there is a technical difference.
1. Horizontal Acquisition
This type of acquisition is when one company overtakes another in the same business, industry, or sector. Essentially, this is when a company takes over a competitor. This is like if you ran a landscaping business and you combine with another landscaper under your company's name.
With more people in your company, it's increasingly possible to manage more and to eliminate possible redundancies in your work. Like combining everyone into only one department instead of having too many people doing the same thing, and therefore becoming more efficient. If you're looking for a real-life example of this, think about Facebook acquiring Whatsapp and both companies improving thanks to it.
2. Vertical Acquisition
Think vertically. When a company acquires another vertically, this is when they incorporate a supplier or distributor of their products. Such as if a company that produces clothing acquires the source of cotton, for example.
The whole point of this acquisition is to have more control oversupply, therefore improving the interaction with raw materials and to therefore deliver more products at a quicker pace. Ultimately, this means that the larger parent company will be able to interact with customers better and improve supply and customer service overall.
This type of acquisition will be best for preventing disruptions and for saving some money along the way. The parent company will have control over the entire process, after all, making everything run more smoothly.
3. Concentric Acquisition
You'll notice that this type of acquisition is a lot like the horizontal type. Basically, the concentric acquisition will happen between two companies in the same industry, but they don't actually overlap with products or services. Think of it like this: you own a catering company and you do an acquisition with a company that rents out party equipment like chairs and event tents. Anyone planning a party will likely need both of your companies to get the job done, but the two companies will not directly overlap.
Many companies go through a concentric acquisition for the sake of diversification. It will allow your company and your partner company to benefit equally as new business comes in to get everything that they need all in one place—meaning, from the two companies.
Other Acquisitions?
Now, we don't see this type of acquisitions much anymore, at least not in the past about forty or fifty years, but there is also the congeneric acquisition. This is a little more general in terms of an acquisition since it's about two companies coming together on the basis of a similarity—any similarity. It's not seen often since there's usually another sort of similarity that makes your acquisition fall into one of the three previous categories, but if the acquisition doesn't fall into those categories, it's a congeneric acquisition.
In this case, the advantage is that the customer base expands and that it's more likely that the companies receive more business.
Why go through with an acquisition?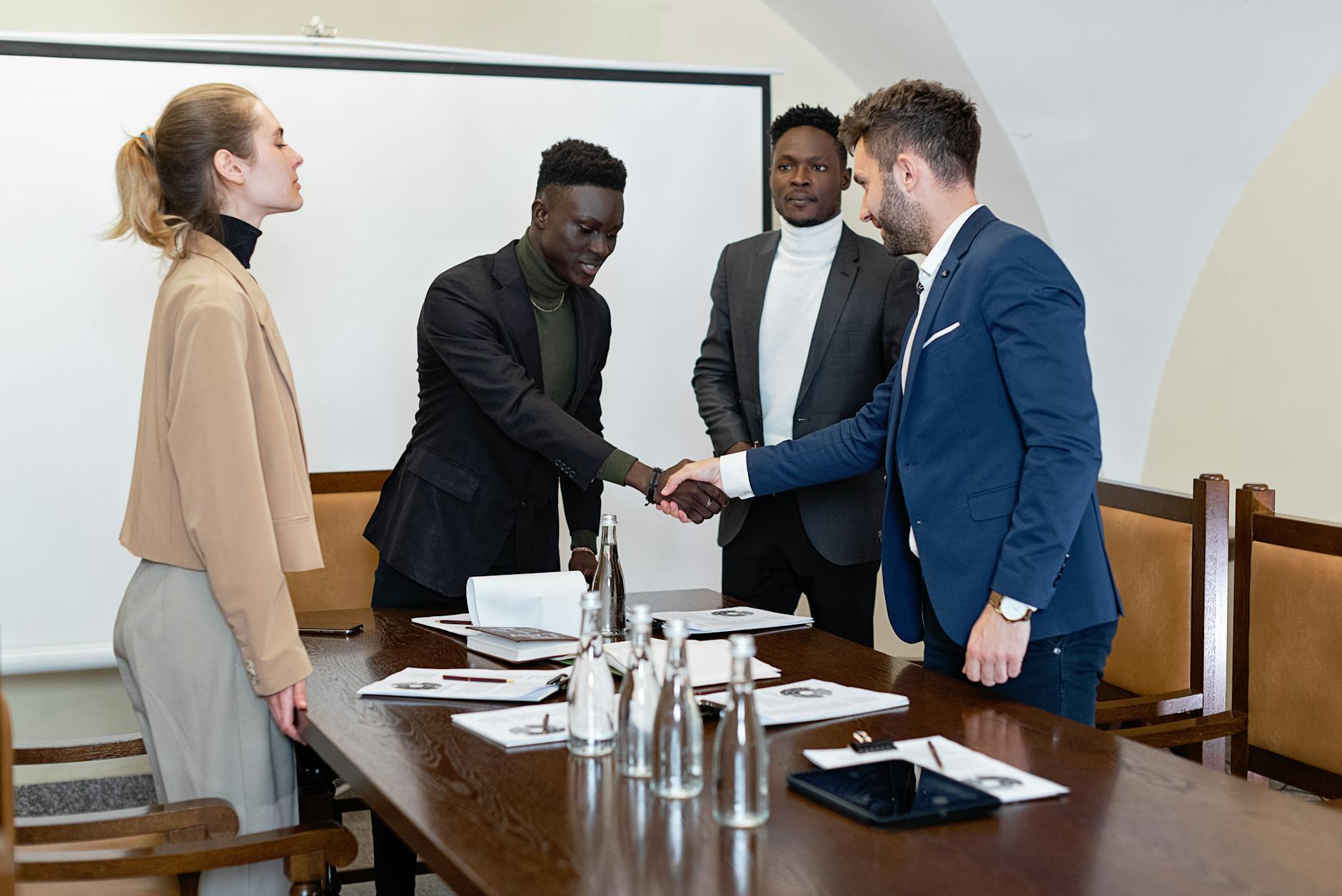 Now that you know the types of acquisition, you should already have at least an inkling of why they're important in business. They can increase the customer base and get more customers to shop for a product if two companies are connected.
In the end, this is one of the big benefits to an acquisition: the improvement in business and performance. A company will be able to better control production while reducing overall costs associated with the business—which is also what happens when the duplication of services is removed. Like if one company acquires another and combines the departments so that there's no waste.
It helps too that an acquisition combines two companies and therefore combines the expertise of each company. If one company has the necessary technology, it's mutually beneficial to share that technology so that both companies see an improvement in their profits. Of course, it helps that there's less competition using the same technology as well.
Smaller companies will benefit from an acquisition as well as they're incorporated into larger economic structures. In the end, everyone gets an increase in profit.
Conclusion
There are three, sometimes four, types of acquisitions. They all are a bit different, but they all have the same goal of improving the overall business and ensuring that the consumer sees the most benefit possible. A good merger will be beneficial for the employees in each company too, and when done smoothly, will really get business booming.