NFTs are the latest trend, promoting the creation and trade of digital collectibles like art, music, games, etc. By creating a digital marketplace for these assets, NFT trends have boosted the traditional concept of ownership, creating a new digital canvas for possessing, exchanging, and collecting digital items.
Why Is NFT Popular
Buyers and sellers can use tokens to transfer their digital goods while keeping a secure and trusted record of ownership. This eliminates the need to trust a third-party intermediary, reducing the cost of the sale.

They are easily recognizable as a digital asset class because they are backed with verifiable proof of ownership. This proof allows buyers to identify and verify both authenticity and value. By giving buyers the assurance of the goods they are purchasing, they reduce the potential for fraud and double spending.

They also enable fractional ownership, allowing multiple users to own a stake in a digital asset. This means that people can now invest in various digital products such as art, music, and games without needing to purchase the whole asset upfront. This opens up a wide range of investment opportunities for users.

NFT development opens up the possibility for creators to monetize their digital goods and trade them for cash. This is particularly beneficial for digital artists and other creators who can now easily monetize their work and make a living from it. 
Difficulties In NFT Art Marketplace Development 
Digital pieces are highly volatile in nature, meaning that the value of works can greatly fluctuate with the passage of time. To ensure that buyers and sellers receive appropriate savings or prices for their artwork, the NFT marketplace trends dictate to feature of a price-discovery mechanism. This provides a stable environment, allowing buyers and sellers to make informed decisions when dealing with the artwork. 
In traditional markets, creators have rewarded a percentage of the sale but, when it comes to digital art on the blockchain, creators should instead be rewarded through royalties. Such royalties are difficult to calculate and enforce as all creators often receive royalties in different forms. Developing a transparent and fair royalty system is essential to ensure all parties are suitably rewarded when a sale is made. 
Also, there is an issue of decentralization. To ensure that users have control over the works that they own, and to allow buyers to purchase them without any intermediaries, the digital marketplace must be decentralized. This, however, is not an easy task as developers must create a decentralized network, littered with secure smart contracts, which ensures that users maintain control and ownership of the artworks.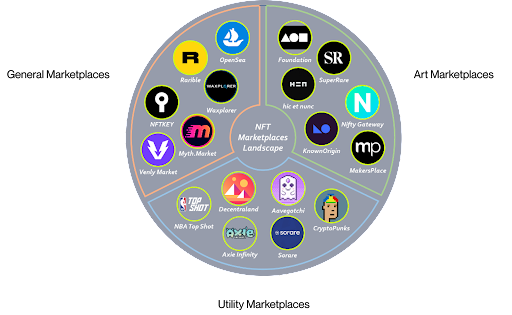 Choosing a trusted software development company for digital marketplace development is essential to the success of your project. A trusted company can provide quality services, secure and reliable software, and reliable support. The company can also provide insights and advice that can help you make informed decisions when thinking about your NFT marketplace development.
Additionally, they can provide resources and advice that can help you protect your data in the digital environment. NFT marketplace development cost would also vary depending on the vendor, however, it's definitely a worthy investment.
Will NFT Continue To Be Profitable? 
One of the major factors that will play a role in tokens' profitability in 2023 is their mainstream acceptance around the world and current trends. The technology and digital assets are still relatively new, so their level of adoption and understanding in certain markets may be stunted. However, as time progresses, more and more people will become familiar with the concept and how to properly implement them.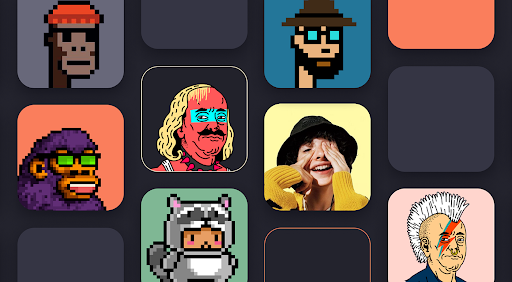 Additionally, following the trends, NFTs will remain profitable in 2023 as long as they are able to keep pace with the changing digital landscape and the ever-evolving technology of smart contracts and blockchain. As the speed of these technologies continues to improve, so too must tokens in order to stay relevant and continue to provide users with a secure, reliable, and profitable ecosystem of digital assets.
4 NFT Art Trends in 2023
1. Artificial Intelligence 
AI is being integrated with NFTs to provide creators with more control and flexibility in managing the digital belongings associated with their work. AI creates digital art by using computer algorithms to generate visuals that simulate traditional art forms.
By using deep learning, AI can analyze artworks from the past and use that information to create something new. AI can also create interactive art experiences by collecting data from the user and utilizing that in the artwork.
2. Fractional Tokens 
Fractional NFTs are a new breed of non-fungible tokens that are trending because of the new levels of liquidity, fungibility, and accessibility to the blockchain community. They are gaining popularity due to their unique characteristics, which make them perfect for a range of applications.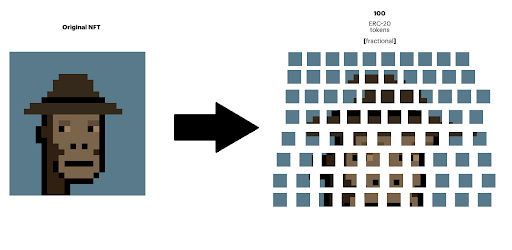 Fungible tokens are interchangeable, meaning one unit is equal to another unit. On the other hand, traditional tokens are made up of many distinct tokens, which may have different characteristics depending on their issuance date or other factors. By turning a single asset into many fractions, fractional tokens create a pool of highly interchangeable, divisible tokens that have inherent functionality. This means users can trade in fractions of an asset without worrying about differences in quality or performance.
3. NFT Ticketing 
The benefits of the NFT ticketing trend are numerous. One of the most important aspects is security. Blockchain networks are immune to manipulation and counterfeiting, ensuring that only valid tickets are allowed into the event space. Furthermore, ticketing helps create a secure, tamper-proof ticketing system, which eliminates the risk of fraud and ticket scalping.
Overall, among NFT art trends ticketing is a unique and secure form of digital ticketing that uses cryptocurrencies and distributed ledger technology to create, manage, and verify access rights to events and tickets. It provides a truly secure way for fans and event organizers to handle ticket transactions and allows them to build trust in event access rights.
4. Membership Passes
The advantages of Membership Passes are vast, providing a secure and convenient way to purchase access to events and experiences, without having to worry about the risks associated with counterfeit tickets. Additionally, simply owning a Membership Pass means that users have access to a vast range of exclusive content, privileges, and rewards solely for being a dedicated member.
Lastly, it also provides users with a form of financial security, as the purchase of a Membership Pass is backed by blockchain technology, and as such, any events or experiences purchased are secure and non-transferable.
To Sum Up 
2023 is shaping up to be an incredibly exciting year for NFT art trends. An increase in decentralized infrastructure and a decrease in the cost of production is leading to the emergence of more authentic and personalized art.
As more people gain access to NFT technology, there is also a major shift towards more creative expression and collaboration through digital assets such as music, films, and video games. This new wave of NFT trends is sure to redefine what art is and can be.