The IT outsourcing industry in Vietnam is growing rapidly, and the country has become one of the most attractive outsourcing destinations in Asia. According to the IDC (International Data Corporation) report, the country's IT outsourcing revenue is expected to reach $2.4 billion by 2020, an increase of nearly 20% from 2016.
This growth has been continuing over the year, and it is being driven by a number of factors, including the increasing cost-competitiveness of Vietnamese IT outsourcing providers, the country's large pool of skilled workers, and its improving infrastructure.
As the Vietnamese IT outsourcing industry continues to mature, a number of leading offshore development companies have emerged. In this article, we will profile 5 of the top IT outsourcing service providers in Vietnam.
What is offshore development outsourcing?
Offshore development outsourcing is the process of contracting with a third-party provider to perform some or all of the software development for a project. This arrangement allows businesses to tap into a global pool of tech talent and to benefit from the cost-saving that comes from working with software developers in countries where labor costs are lower. 
Why offshore outsourcing to Vietnam?
Vietnam has become a popular destination for offshore development outsourcing due to its large pool of talented developers and its competitive costs. What are the benefits of offshore development outsourcing? There are a number of benefits that can be gained from outsourcing offshore development in Vietnam.
Perhaps the most significant benefit to mention is the ability to tap into a global pool of talent. This allows businesses to find the best developers for their projects, regardless of location. In addition, offshore development outsourcing can lead to cost savings as developers in countries with lower labor costs can be hired to work on a project.
Finally, offshore development outsourcing can help to accelerate the software development process as more developers can be working on a project at the same time.
Top 5 offshore development companies in Vietnam
Below is a list of 5 leading offshore development companies in Vietnam:
FPT Software
FPT Software is a subsidiary of the Vietnamese conglomerate FPT Corporation. This IT outsourcing company was founded in 2000 and has since become one of the largest IT outsourcing service providers in Vietnam. FPT Software offers a wide range of services, including software development, application testing, and business process outsourcing.
FPT has a strong track record of working with global clients, such as Cisco, IBM, Microsoft, and Nokia. As one of the ideal offshore development companies in Vietnam, FPT Software offers clients around the world a large number of IT services, including offshore software development, RPA, Smart factories, Enterprise Mobilization, Internet of Things (IoT), Platform Modernization, Application service, and AI. 
Orient Software
In Vietnam, Orient Software is one of the top-rated offshore development companies based in Ho Chi Minh City, providing various high-quality IT services for worldwide clients. This offshore company has a large team of over 350 experienced IT professionals who can deliver the best offshore outsourcing services in Vietnam.
Orient helps worldwide businesses of all sizes to solve the shortages of software engineers and assist them in digital transformation adoption by designing custom software solutions that meet their specific IT requirements and needs. Furthermore, Orient primarily specializes in many different custom solutions than offshore software development, including mobile app development, web app development, IT staff augmentation, etc.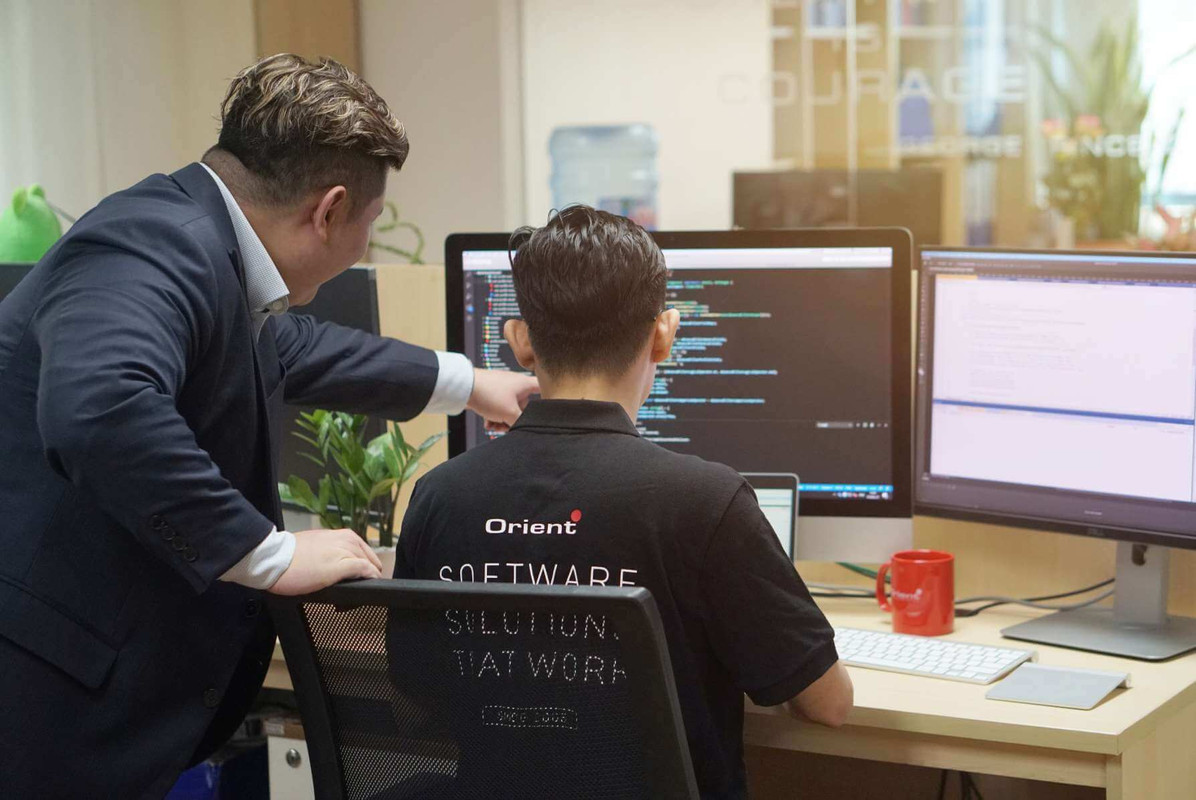 In addition, Orient is famous for the high performance and reliability of its products through expert quality assurance and software testing services. This offshore development company also stays up-to-date with the latest technologies in designing efficient IT solutions that evolve as the clients' companies grow, and the company ensures its services come at cost-competitive prices. So, if you are looking for the right IT partner for offshore software development outsourcing, then put Orient Software on your list of considerations.
KMS Technology
Another top offshore development company you should take into account when outsourcing IT needs to Vietnam is KMS Technology. The company holds strong experience and expertise in software development, software testing services, IT consulting, etc., with a large team of tech talent in place.
KMS Technology has been providing its IT outsourcing services for onshore, nearshore, and offshore clients for many years, and it has gained a good reputation in the IT market. Moreover, the company always upgrades its tech teams and services with the latest technologies, such as artificial intelligence (AI), computer science, big data, etc., to deliver state-of-the-art IT solutions and the best quality. KMS Technology holds the vision of bringing new technologies and innovations to modernize the business world with its solutions.
CMC Global
Among the leading offshore development companies in Vietnam, CMC Global is such a good option to consider when it comes to hiring an offshore third-party vendor. This CMC Global company is the major division of CMC Corporation, a high-tech conglomerate that has been founded and operated since 1993.
With over 3500 staff, CMC is a large offshore outsourcing company that specializes in multiple software development services, and its solutions are customized to clients' requirements. CMC's IT outsourcing services range from cloud migration, custom software development, and RPA (Robotic process automation) service implementation to cloud service management. The company has been helping over 200 global clients by following rigid international standards, such as ISO and CMMI, to secure the quality of its delivery.
TMA Solutions
TMA Solutions is an IT service provider and offshore software development outsourcing company operating for more than two decades already. Since the establishment of TMA Solutions in 1997, the company has been delivering high-quality software outsourcing services to clients around the world.
TMA Solutions holds a large pool of IT talent with 300 well-experienced software engineers at hand, ready to serve your specific IT needs. Over the years, the TMA team has completed a great number of software development projects on different scales, and the company has built its reputation for a long time and gained a lot of recognition worldwide. That's why this offshore outsourcing company is on the list if you are going to seek an IT partner for offshore outsourcing your IT needs.