Recently updated on October 25th, 2022 at 11:10 am
There are many different factors to consider when purchasing labelling machines, below are some significant factors which will aid one in their purchase.
1. Portable Label Printer
It is self-evident whether or not a portable label printer is required. Portable printers are often small enough to be carried over the shoulder or hooked to a belt.
They're ideal for shelf edge labelling or printing sample labels in the field – anytime you need to print and stick labels while standing right next to where they'll be utilised. Because portable printers are generally direct thermal printers, they aren't appropriate for long-life labels or labels that are exposed to high temperatures. If you need labelling machines, you must buy them online.
2. Desktop Printer
If you have a limited amount of space, a desktop printer is the best option. They're less durable (because of their plastic construction) and require more frequent label and thermal ribbon replacement than a larger industrial printer, but they're less expensive and probably a little easier to use.
3. Industrial Label Printer
Industry printers are generally metal cased, fast, and can keep printing without having to change ribbons or labels for longer periods of time.  They're more expensive and take up more space.  Despite their durability, they easily keep printing 24 hours a day, 365 days a year.
4. Cost Per Label
Many business owners and managers mistakenly believe that a cost-effective label printer is also a low-cost label printer. Unfortunately, nothing could be further from the truth in this cognitive process. Instead, cost-effective printers are high-quality machines with low per-label costs.
If businesses do not keep control over their label printing process, printing costs can soon build up. Investing in a cost-effective printer is one of the best strategies to ensure that printing does not consume the majority of your company's budget.
When a printer's cost per label is low, it signifies the cost of ink multiplied by the expected monthly volume of labels is low. Even if businesses pay a larger upfront fee for an industrial label printer, the money saved through predicting a low cost per label will drastically reduce costs.
5. Print Width and Label Size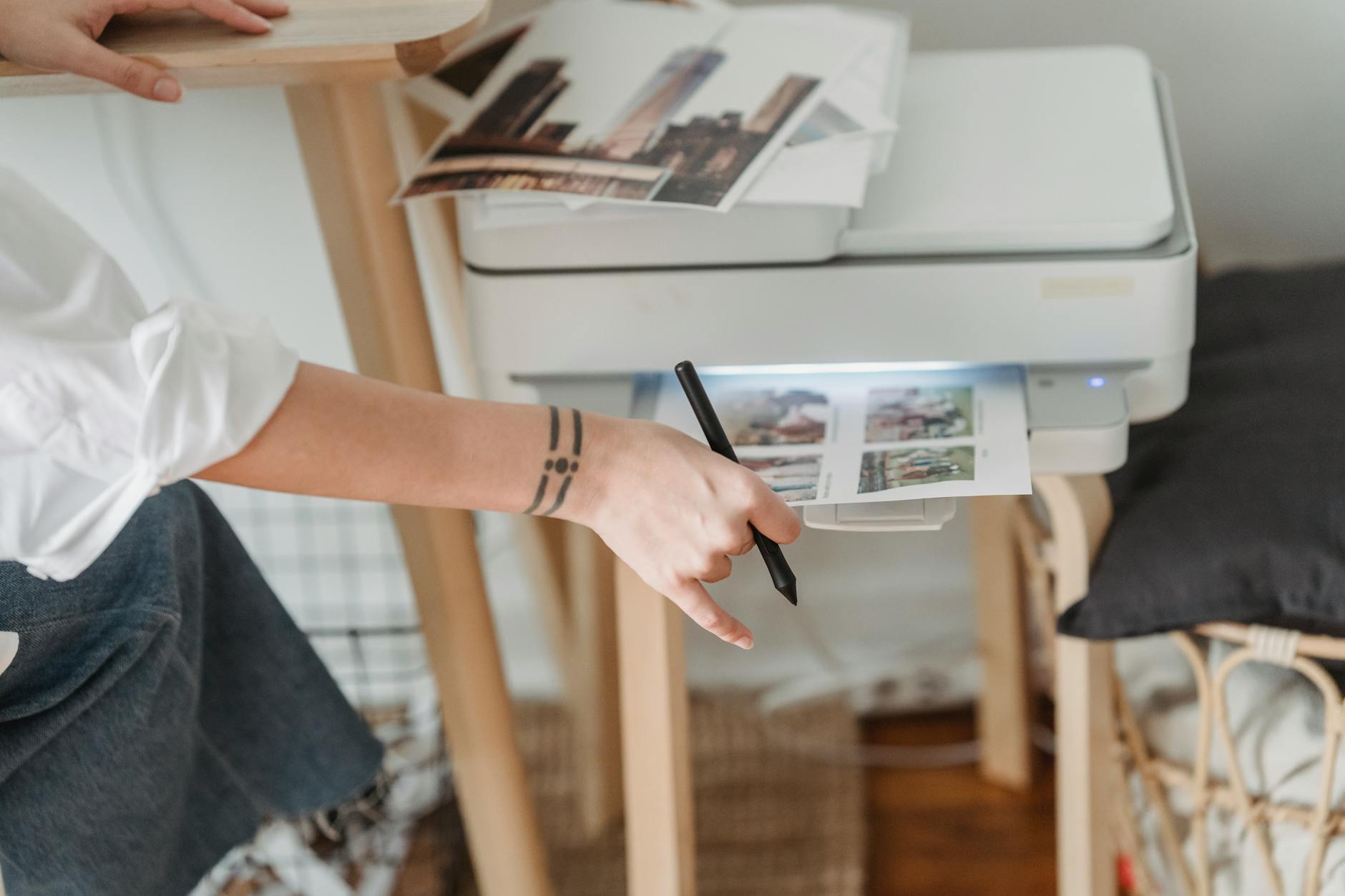 After you've determined on the size of printer you'll need, the width is the next thing to consider. Many printers can print labels up to 100mm wide. You have two possibilities if you require (wider or narrower). 
Purchase a broad printer (such as this 6-inch-wide printer) or flip your labels over so the narrow edge is printed first (if the narrow edge is no wider than 100mm). Wider printers are more expensive. When printheads are replaced, they cost more.
6. Performance
Print speeds range from 4 inches per second to 14 inches per second on printers. Unless you're waiting for your labels, speed isn't an issue. Production lines are a common example of where you don't want to wait for a label because every second spent waiting costs money. 
Another scenario is when employees must wait for a batch of labels to be printed. Buy a speedier printer if you're printing labels for a high-speed production line or if you have people waiting for batches of labels. Smaller desktop printers are slower than larger industrial printers.